Reuben Kaye
★★★★★
How to describe Kaye to someone who has never experienced this whirlwind in the flesh? It's not easy. but how about if Liza Minnelli, Julian Clary and Peter Tatchell had a lovechild? And it grew up to be a performer with a capital P. The kind who gives 100% every single time he steps onto the stage (or runs up and down the auditorium steps… or straddles an audience member, while alternately teasing them and blasting them with his high-octane vocals)? A bent Bette Midler or an even more political Pink (just to name another couple of entertainers who spring to mind for never giving less than their all on stage).
In short, he's a force of nature. And a big-hearted beauty who actually stands at the door to welcome each and every audience member to the show. I haven't seen that since the fabulous Maude Davey's intro to My Life in the Nude at La Mama 10 years ago. And I don't think even she did it with a hug.
This is the second time I've seen Kaye, following my introduction to his extraordinary talents on the Pride Cruise last December. And the return engagement doesn't disappoint. Kaye has been in the news and far right sights recently for an edgy joke he made on The Project. But despite the oodles of odium and death threats he's been receiving, he's not about to back down anytime soon. And oh yes you can believe he repeats that joke gleefully here.
We've seen glamorous naughty gay comedians before. Where would burlesque, drag or English light entertainment shows be without them? And there's probably nothing that Kaye could say that's any more shocking than a Julian Clary in full flight and with the gloves, not just off, but tossed jauntily into the Yarra.
But if Clary can sing like this, I've yet to hear it. And Kaye's fast, furious and ferocious politics are a joy to behold. He is quite simply magnificent, born to perform and possessed of such utterly innate charisma that even if a joke misses now and then, or as a female in the audience you can't help feeling that while you still may be singled out for banter, the flirting seems strictly for the boys, it's absolutely irrelevant. He's a star.
Reuben Kaye: Live and Intimidating is playing at the Fairfax Studio, Arts Centre Melbourne until 23 April 2023 as part of the Melbourne International Comedy Festival. Tickets: $42–$54.90
Liz Kingsman, One Woman Show
★★★★
In an earlier MICF review, I noted that one of the things I really appreciate in comedy (or other forms of entertainment for that matter) is a clear sign that someone has done their homework, that they've rehearsed and rehearsed until their material is as sharp as it can possibly be.
The show previously referred to had those hallmarks, but Liz Kingsman takes things up a notch. And then several more. One Woman Show comes with glowing reviews from the UK, and awards and nominations to match. It's not hard to see why. While a little hard to define and definitely not your standard stand-up, this is clever, brilliantly constructed, wildly imaginative and a great introduction to the multi-talented Kingsman, who can veer between thoughts and themes as smoothly and seamlessly as she does utterly disparate characters.
It's parody at its finest, with 'zero profundity', as Kingsman told Froomes in a recent interview. But who needs profundity when the material is as funny as this?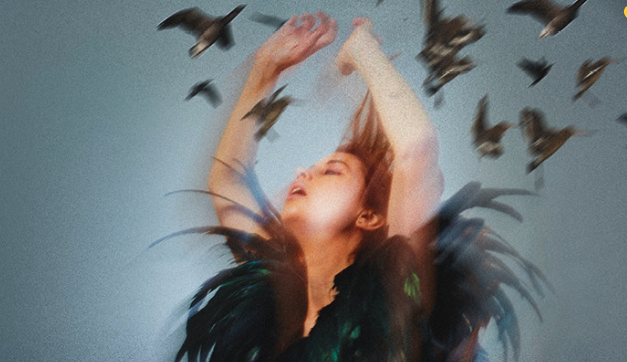 It's always heartening to see someone who understands the medium to the extent that Kingsman does, and can deconstruct it and play with it at will, while never forgetting to be hilarious while she does it. Confident, self-aware and totally at home, she delivers a memorable, though possibly mad, hour that's well worth the price of a ticket. Even if (spoiler) Kit Harington does not appear. He has nothing to do with it, in fact, no matter what her marketing videos may suggest.
Liz Kingsman, One Woman Show is playing at the Merlyn Theatre, Malthouse until 23 April 2023 as part of the Melbourne International Comedy Festival. Tickets: $39–$85