Causeway Hall, built in 1925 by volunteers from the Canberra Social Service Association, is to be converted into a new home for the city's independent theatre sector.
Located in Kingston, the hall was originally used for theatre, concerts, silent films and dancing by the local community, making its future direction a fitting one.
The decision to establish the Australian Capital Theatre Hub (ACT Hub) was announced earlier this week and follows an extended period of community consultation.
The original proposal for the ACT Hub, submitted by four independent theatre companies, was made last year.
ACT Minister for the Arts Tara Cheyne said the proposal was an exciting and well thought out plan to make use of one of Canberra's oldest heritage-listed facilities, and in keeping with the ACT's recently announced Arts Statement of Ambition.
Read: Canberra aspires to be nation's arts capital
'Causeway Hall is a much-loved community asset that – through the investment of its resident theatre companies – will be transformed within heritage requirements to a multi-functional performing space, with a semi-permanent stage, seating and lighting, enabling theatre companies to showcase their works within the heart of the Causeway precinct,' she said.
'This proposal brings together Mockingbird Theatre Company, Free-Rain Theatre Company, Everyman Theatre Company and Chaika Theatre Company, complementing the forthcoming visual arts precinct in Kingston.'
The hall, which is currently managed by the ACT Property Group, will be initially leased to the ACT Hub for two years, allowing the four theatre companies to transform it into a dedicated performing space.
Fit out of the space has already begun.
'The ACT Hub will be a welcome addition to the bustling Kingston community and will be a welcome addition to Canberra's theatre scene,' said Cheyne.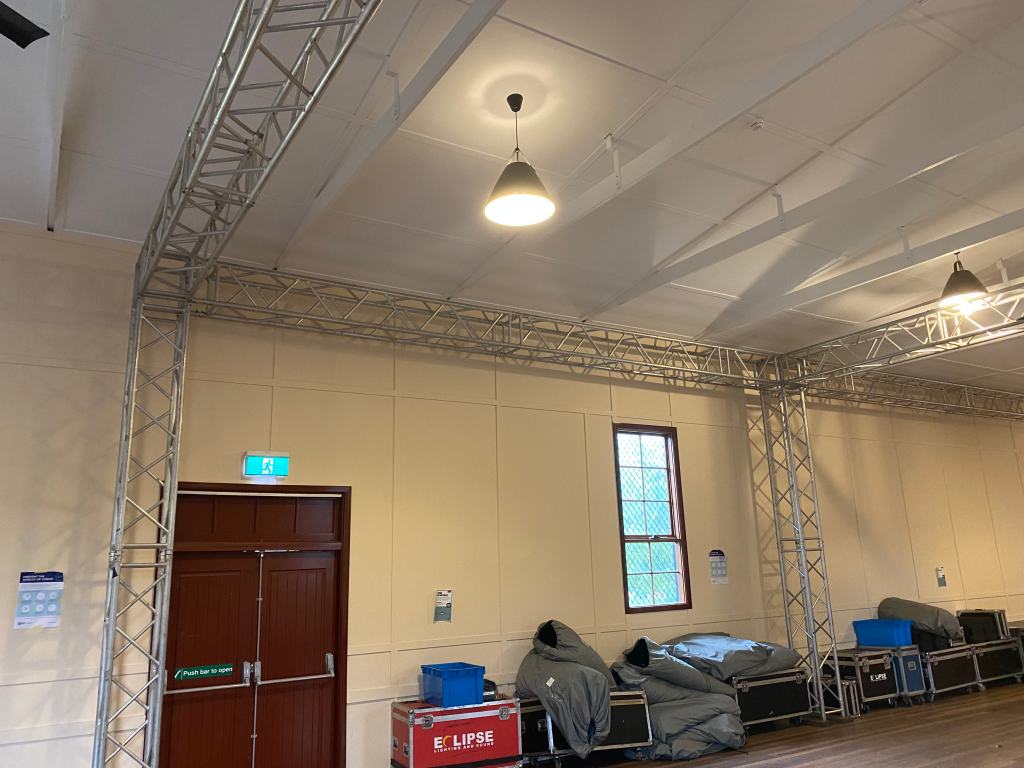 The Australian Capital Theatre Hub is expected to host an eight-show season in 2022, with each of the resident companies staging two productions.
Workshops, professional development opportunities for emerging directors and designers, and special events will also be presented throughout the year.
Mockingbird Theatre Company's Chris Baldock said, 'ACT Hub allows the best talent to create and perform plays while also educating, stimulating, and growing audiences. Canberrans deserve to witness great theatre in their own town and experience exciting stories from Australia and around the world.'
Karen Vickery from Chaika Theatre Company said: 'Not only will the Hub offer a vibrant season of thought-provoking plays, but also cabaret nights and play readings. We're teaming up with local businesses to showcase ACT wines and beers along with eclectic art displays by local artists.'
Everyman Theatre Company's Jarrad West said, 'We're excited to have been entrusted with stewardship of this historic building and look forward to celebrating its 100th birthday in the future,' while Free-Rain Theatre Company's Anne Somes added, 'Together, we aim to build a thriving, growing entity which will offer work to the multi-skilled artists, creatives and production personnel who call Canberra home.'
Importantly, the local community will still have access to the venue, Cheyne said.
'We know Causeway Hall is a special place, with significant social and cultural connections for Causeway residents and broader ACT community,' she said.
'Under this proposal, the ACT Hub will have priority use of the hall, although it will still be available for community events and use by casual hirers from time to time.'
ACT Hub will hold an official launch in mid-December.