The theatre and performing arts sector has been one of the hardest hit by COVID-19. Getting performers back on stage together is a great challenge – perhaps more so than the prospect of selling seats.
One company that is rethinking the moment in a creative way is Sprung!! Integrated Dance Theatre  in the Northern Rivers area of NSW.  They are set to premiere their new performance O, How I Dreamt Of Things Impossible, at NORPA in Lismore in October 2020.
But in order to do so, they are turning to both crowdfunding and matching giving. Each dollar raised through a crowdfunding campaign (up to $15,000) will be generously matched by donors Paul and Glynnis Brady from Brady Marine.
The show is a powerful exploration of the lives and perspectives of seven dancers with disability. All up, the production will provide employment for 22 people in the creative arts.
Artistic Director of Sprung!!, Michael Hennessy, has been working with the dancers on a weekly basis for more than five years and is excited to bring them to the NORPA stage.
'This is probably the biggest production that we've done in the company's history,' he said. 'It's very important in terms of co-creating this work with the dancers and ultimately their experiences are what makes the show so profound.'
He added that the performance poses the question: 'In a world that's not built for you, where your voice seems to carry no sound, how do you even begin to question life, love and your place among it all?'
There has never been a better time in history to dream of new possibilities and for many seeking a new way forward in a COVID integrated world, the arts hold the answers, says Acting General Manager of Sprung!! Mandie Kai.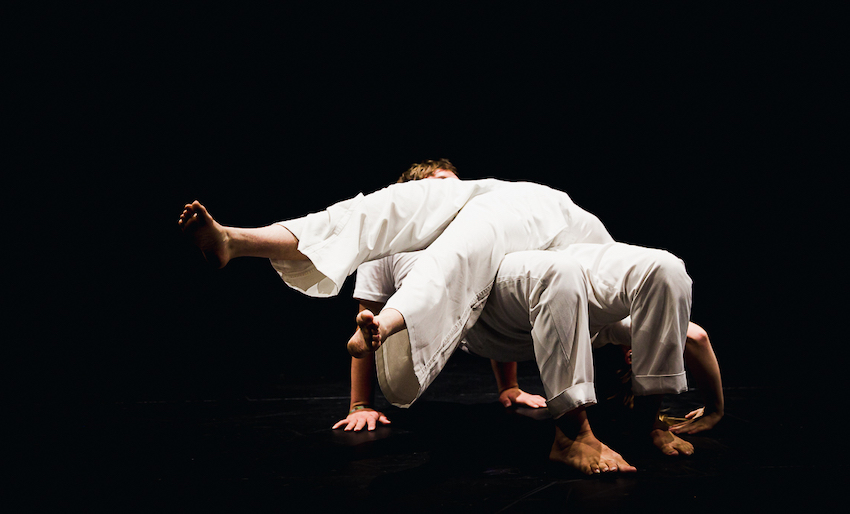 Dancers from the show O, How I Dreamt Of Things Impossible by Sprung!! Integrated Dance Theatre premiering at NORPA in October. Photo Kate Holmes.
Featuring a full-length original score by local composer Fred Cole, lighting design by John Rayment (who recently worked on the Commonwealth Games) and digital art by award winning artist Andrew Christie – it is an innovative piece that showcases the best of collaborative theatre practice.
The show has kept evolving through COVID-19 on Zoom. The dancers/co-creators – Alice Misty Boscheinen, Tallula Bourne, Sinead Skorka Brennan, Tara Coughlan, Max McAuley, Zac Mifsud and Kane Shields – have risen to the challenge.
Hennessy said of that journey: 'One dancer was hospitalised in his youth and unable to move, so to see him fully expressing himself in movement is a feat in and of itself, but to see him reaching this level of professionalism is astounding.'
Likewise, Tallula Bourne uses her practice to tell how dance and expression changed her life. After having cochlear implants nine years ago, she heard music for the first time at the age of 12. Her experience of hearing for the first time will be brought to life in a solo as part of the show.
'The Sprung!! experiences use a different sort of language – not the language of cerebral academic reflection but of gesture, emotion, languages of the body and of the heart,' said Hennessy.
Further this production will offer a mentoring experience with Jennifer Irwin, who spent many years as the costume designer for Sydney Dance Company. She will be mentoring local community arts practitioner and performer Katie Cooper Wares in costume design as part of the process.
Acting General Manager of Sprung!! Mandie Kai describes O, How I Dreamt of Things Impossible as a physically dynamic and robustly hopeful work: 'It reframes our perspective and gives a unique insight into the worlds and dreams of our dancers.'
O, How I Dreamt Of Things Impossible will be premiered at NORPA, Lismore City Hall, on 22-24 October 2020.