There is a change happening; an artist-led change that is seeping into our everyday – unsuspectingly.
Wine labels created by artists are not a new thing. What is new, however, is that there is a trend on the upswing where winemakers are choosing to use the sole signature for their wine an artwork, with the details of their own brand – even the grape varietal – relegated to the verso of the bottle, and in the most extreme, left off entirely.
ArtsHub caught up with sommelier James from Pilot Restaurant in Canberra to try to get to the bottom of this trend, and what it might mean for artists.
AH: Have you observed a shift in artist designed wine labels in recent years?
PR: Definitely, I think for quite a while there's been a consideration by winemakers that the presentation and design of the label is an important part of the whole package. More recently this has shifted from having artwork as part of the label, to an artwork being the entire label!
AH: Do you think a wine label by an artist makes a wine more saleable?
PR: For sure, with so much wine out there it's a real way to make a bottle stand out on the shelves. It's a huge part of making someone take that initial step to pick up a bottle and have a deeper look at what it is. Also a great label is 100% more likely to be posted to social media, which definitely helps in promoting a wine. I'd be lying if I said I hadn't bought things for the restaurant based off seeing a wine being posted all over Instagram!
AH: Is this a good opportunity for artists? And how can they pick up on the trend?
PR: Potentially. A lot of the time the artists doing labels are friends of the winemakers, the winemakers themselves, or people in the winemakers community, so I'm not sure how much opportunity is there for the most part.
With a few winemakers moving towards artist collaboration as a central part of the entire process – a local (ACT) winemaker Hamish Young, making MADA wines, does this for his Sui Generis series, likewise Sam Smith partnering with Lucas Croall for his 'Beast' Wines – so there could be some opportunities for artists to get their work into spaces they don't usually occupy.
I feel that reaching out to wineries and winemakers direct is the best way to go about it for artists wanting to get into that space, building that initial relationship and making sure they understand what the winemakers ethos is. It's definitely an exciting space to watch, that's for sure.
AH: Same, same but different – how about that pairing of creatives, and the collaboration space?
PR: I think that particularly for wines that don't follow 'traditional' representations of varietal or region, communicating what the wine is trying to express through artwork has become a really amazing way to represent what's inside the bottle.
Pairing visual artists with winemakers is this really interesting creative partnership that opens up a super exciting way of communicating the ethos behind a wine, on top of the usual technical information that's not always as important!
On a side note, it's also really cool to see just how much creativity there is in winemaking communities. Joss (Jocelyn Mihalynuk), who is one of the Parley winemakers, has also designed their labels – talk about being multi-talented! Having that creativity surrounding winemakers for sure flows into their wines too.
James' favourite artist wine labels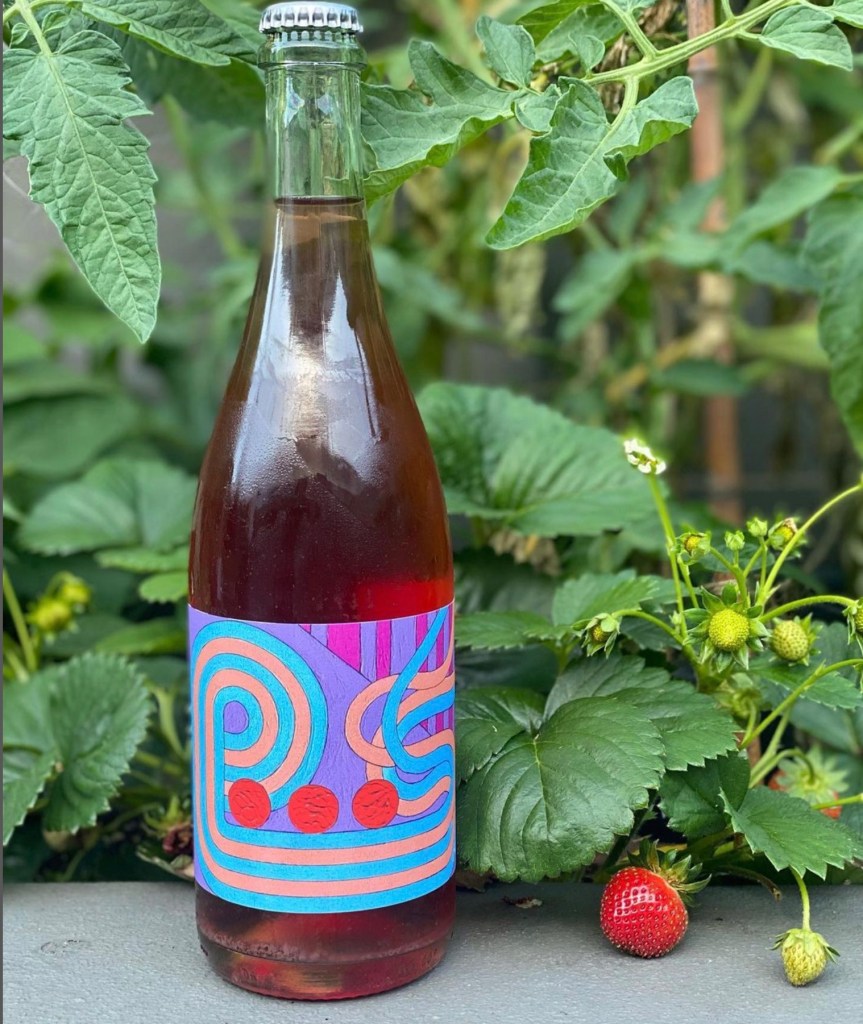 Winemaker: Parley Wines
Wine: Midnight Disco 2021
Label: Jocelyn Mihalynuk
Parley is a rad new label from trio of winemakers Joss (who also created the labels!), Mel, and Sarah. Honestly how could we not list a sparkling wine called 'Midnight Disco'?
It's such a fun and playful wine made by great people who are serious about community and just fit so well with our ethos here at Pilot. It's also for sure my fave picnic, park, or party wine at the moment!
The three women launched Parley Wines during the 2020 shutdown. The bottles, with names such as Midnight Disco, Golden Hour and Love Supreme, are plastered with geometric, retro-style labels designed by Mihalynuk.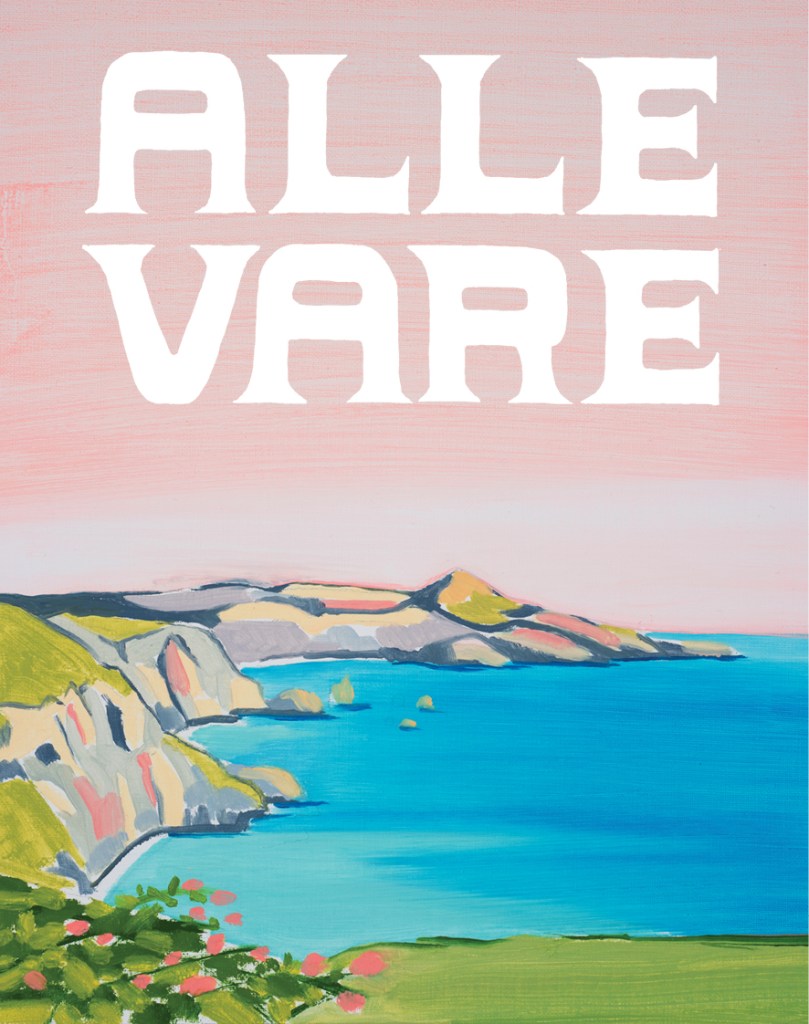 Winemaker: Allevare
Wine: Moscato Giallo 2021
Label: Justin Maurice Scivetti
Lucy and Alysha make some amazing wines. This is a really cool alternative varietal that hits that fresh and vibrant, but super interesting, space on the list for people wanting to dip their toes into skin contact wines.
It's also ridiculously good summer drinking – something that is captured in their label, created by Melbourne artist Justin Maurice Scivetti.
Based in West Gippsland, Allevare – which means to grow and nurture in Sicilian – create minimal intervention wines and passionate about working with sustainable agriculture and good people – hence the collaboration with Scivetti.
Winemaker: VHS Wines / Wine: Beast 007 Greco / Label: Lucas Croall
When it comes to creativity in winemaking Sam Smith is out there in his own lane, he uses fruit and herb additions, smoked barrels, it's almost more alchemy than traditional winemaking. The Beast wines made as a collaboration with Lucas Croall (only 666 bottles of each made) are definitely all about pushing boundaries.
It was an obvious fit to use Croall's suite of BEAST (prints) for the label. In 2018 his work was selected by Grayson Perry to be exhibited at the Royal Academy of Arts 250th Summer Exhibition in London. He describes his prints and installations as investigating, 'notions surrounding the tensions between civilisation and wildness,' .. a bit like wine.
The BEAST series pushes the reproduction of a single motif into a variety of iterations, creating a body of work that examines the tension between reproducibility and authenticity in the tradition of printmaking.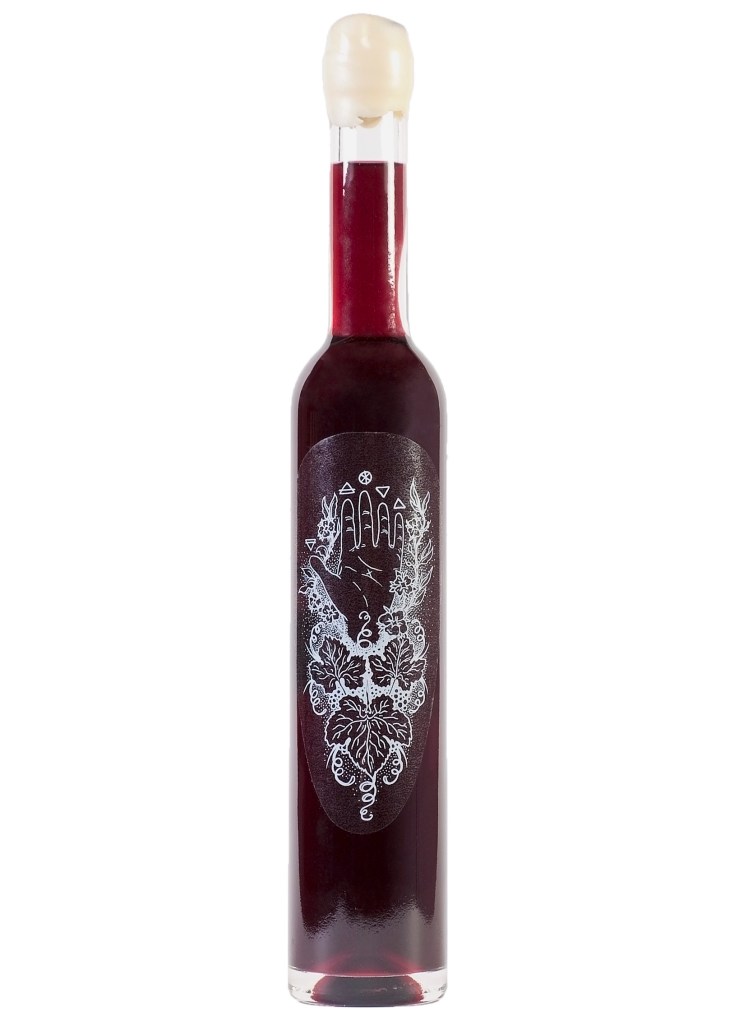 Winemaker: Freehand Wines
Wine: Ruby Ruby 2017
Label: Lady Bananas
One of the hardest spaces to fill on our list of all domestic wines is the fortified section. It's not really something a lot of the Lo-Fi or natural winemakers are turning their hand too, so this riff on Ruby port by Danni Paviour-Smith and Matt Eastwell was such a great thing to see released. It's wildly delicious!
Eastwell says of their label choice: 'I am a massive fan of Lady Bananas work. She is a true artist. I've known her for maybe 13 years now, and it's an absolute honour to have her art on my bottles.
'I do all the label layout and print management, so it's just LB and me working on matching up the liquid to the skin,' he added.

Winemaker: Travis Tausend / Wine: Agori Red 2021 / Label: Natalie Ryan and Stephanie Morris
This is such a refreshing take on Adelaide Hills Shiraz from Travis. The Agori wines are all about freshness and simplicity, with this medium bodied and super juicy red so good chilled down. The labels have been designed by Stephanie Morrison with artwork by Natalie Ryan.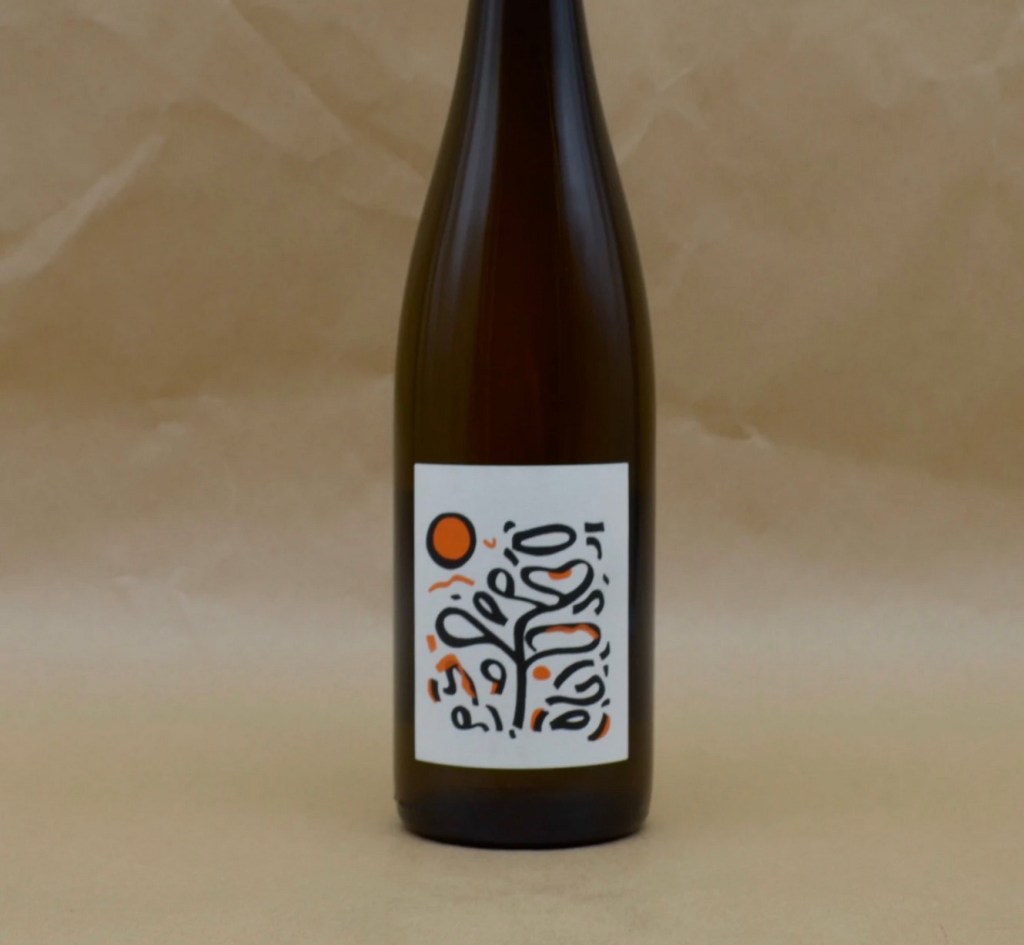 Winemaker: Sonnen
Wine: Jannis Riesling 2021
Label: Harriet Wilson
Luke Andree makes some pretty forward thinking expressions of lutruwita fruit. This wine is such an interesting take on Tamar Valley Riesling, with heaps of skin contact giving it loads of texture and complexity and it's just so good with the food coming out of the Pilot kitchen.
It was Harriet's artwork on the new riesling label that prompted this whole idea of a story, and its abstract design sits alone on the front of the bottle – a signature in itself.
Winemaker: MADA / Wine: Sui Generis series / Label: Charlie Murray and Cam Tidy
James also mentioned Canberra winemaker Hamish Young's passion for working with other creatives. For MADA wines' Sui Generis series 2020 vintage, he says: 'With each wine we build new friendships through collaborations with local creatives on labels.'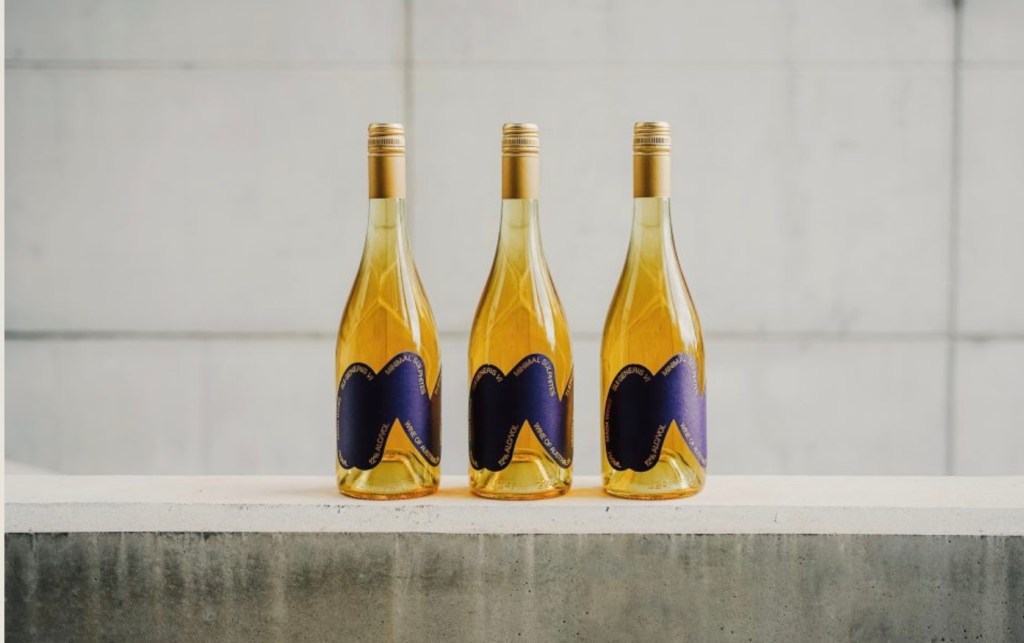 Working with Charlie Murray, and Cam Tidy of Fine Works, their website describes: 'A non-standard label for a non-standard wine. Sui VI is a complex drop, equal parts playful and refined. Our creative direction embodies this duality in a tactile design that starts tapping your senses from the moment you start interacting.
'The overwhelming characteristic of this wine for us was its smoothness. We naturally gravitated towards using an organic shape that holds hands with the typography as it flows around the bottle. It was the perfect case of an open brief with Hamish simply saying, "go to town on this one guys". So that's what you're looking at – the result of freedom in creative expression and a collaboration that was as fun to roll out as it is to drink.'