The year promises a feast of big exhibitions from our best galleries and museums. This is round-up of the major exhibitions and biennales worth making the journey for in 2021 – especially with international borders still closed – satisfies your international art palette (even if we can't travel) along with local high points.
SUMMER 2021
Opening in the dying days of 2020, these major exhibitions will see the majority of their visitation during the summer months of the new year.
Among them are NGV Triennial 2021 at the National Gallery of Victoria (until 14 February). It is the kind of experience that says at high volume, 'You are back in the gallery'. Then there is The Motorcycle: Design, Art, Desire at Gallery of Modern Art in Brisbane (until 26 April), over 100 motorbikes that surprisingly speak of design; and in Sydney, Streeton at the Art Gallery of NSW (AGNSW) is a true homegrown blockbuster and most significant retrospective of the iconic Aussie impressionist, curated by Wayne Tunnicliffe (until 14 February).
Read: Celebrate the physicality of engaging with art in giant proportions
After a 2020 COVID postponement, the inaugural PHOTO2021 will kick off the year as a trailblazing new festival celebrating photography from established to emerging artists.  PHOTO 2021 has commissioned photographers from across the globe to create new, thought-provoking works that explore the critical relationship between photography and 'The Truth', taking many of the works to the streets across Melbourne and regional Victoria.
With 40 free outdoor works and 39 free exhibitions – accompanied by events and an extensive online offering – audiences can experience new commissions and work by over 120 artists at over 65 cultural institutions, museums and galleries and outdoor spaces. (18 February – 7 March 2021).
Artists include: Zanele Muholi (South Africa), Sam Contis (USA), Hoda Afshar (Iran/Australia), Felicity Hammond (UK), Kenta Cobayashi (Japan), Ann Shelton (New Zealand), James Tylor (Australia), Brook Andrew (Wiradjuri/Celtic, Australia), Patrick Waterhouse (UK), Daniel Shea (USA), Yvonne Todd (NZ), Hayley Millar-Baker (Gunditjmara, Australia), Atong Atem (South Sudan/Australia) Nanna Heitmann (Germany/Russia), Sim Chi Yin (Singapore), Gustavo Germano (Argentina) and many more.
Artistic Director Elias Redstone said the biennial festival exhibition was to run in 2020 and 2022, but will now run in 2021, 2022 and then biennially thereafter.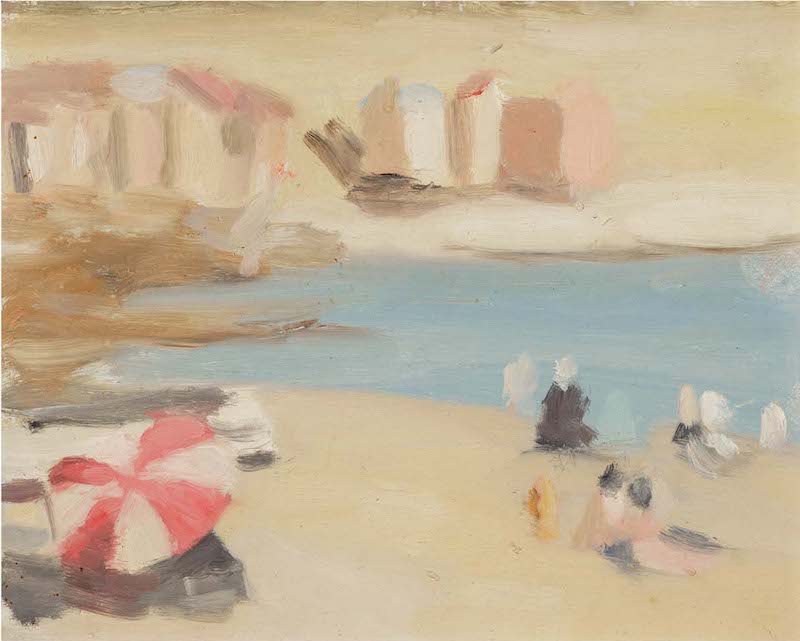 Clarice Beckett, Bathing boxes, Brighton. Collection Art Gallery of South Australia, Adelaide.
Clarice Beckett: The present moment will be presented by the Art Gallery of South Australia (AGSA), mapping her atmospheric paintings bathed in natural light. Over 130 works, including those received in a major gift last year, will be shown in a major public gallery together for the first time.
The present moment will be thematically displayed around shifts in time that chart the chronology of one single day. The exhibition will take visitors on a sensory journey from the first breath of sunrise, through to the hush of sunset and finally a return into the enveloping mists of nightfall. Beckett was a visionary and saw nature as all powerful.
Curated by Tracey Lock, AGSA Curator of Australian Paintings and Sculpture. (27 February – 16 May).
AUTUMN 2021

Vincent van Gogh Sunflowers. © The National Gallery, London.
Spanning 450 years, Botticelli to Van Gogh: Masterpieces from the National Gallery, London will present 60 paintings by some of Europe's most revered artists, including Titian, Rembrandt, Vermeer, Velázquez, Goya, Turner, Renoir, Cézanne and Gauguin.
The exhibition explores seven key periods in Western European art history: the Italian Renaissance, Dutch painting of the Golden Age, Van Dyck and British portraiture, the Grand Tour, Spanish art from the seventeenth century, landscape and the picturesque and the birth of modern art.
Highlights include Rembrandt's Self Portrait at the Age of 34 1640, Vermeer's A Young Woman seated at a Virginal c.1670 and Van Gogh's Sunflowers 1888.
Exclusive to Canberra's National Gallery of Australia (NGA), it comprises the largest group of works to travel outside of the United Kingdom in the history of the National Gallery, London. (5 March – 14 June).
Staged concurrently at three of Sydney's premiere cultural institutions – AGNSW, Carriageworks and the Museum of Contemporary Art (MCA) – The National 2021: New Australian Art (26 March – 5 September) will present 39 emerging, mid-career and established Australian artists, collectives and collaboratives working in a diverse range of media across the country and overseas.
It is the third and final exhibition of the six-year initiative, exploring the latest ideas and forms in contemporary Australian art.
Curators include AGNSW Curator of Asian art, Matt Cox with AGNSW Assistant Curator of Aboriginal and Torres Strait Islander art, Erin Vink; independent curator for Carriageworks, Abigail Moncrieff; and MCA Chief Curator, Rachel Kent.
Curated by Nina Miall, TarraWarra Biennial 2021: Slow Moving Waters takes it cue from the Woiwurrung word 'Tarrawarra' meaning 'slow moving water'. This year's edition of the biennial exhibition will explore ideas of duration, suspension, withdrawal, stillness and the elasticity of time.
The gallery's statement explains: 'Against the backdrop of the hyper-accelerated rhythm of modern life, characterised by the relentless hum of instantaneous communications and a 24-hour news cycle, the artworks featured in this exhibition mark a very different sort of time – one which connects with deeper geological and cosmic currents, or to natural cycles and rhythms – seeking to restore a deep-rooted connection to land and earth, to ancient knowledge and to long-forgotten lore.'
Featuring 24 artists from across the country and a number of new site-specific installations, catch it at the TarraWarra Museum of Art (27 March – 11 July).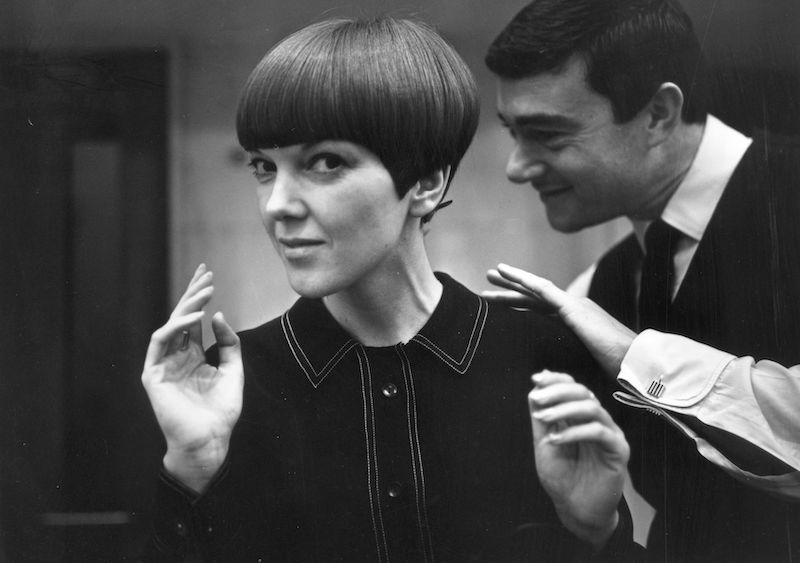 Mary Quant and Vidal Sassoon, 1964.© Trinity Mirror / Mirrorpix / Alamy Stock Photo
Continuing their reputation for fashion blockbusters, Bendigo Art Gallery will present Mary Quant: Fashion Revolutionary in March – a major retrospective on revolutionary international fashion designer Dame Mary Quant.
This exhibition comes direct from a sell-out season at London's revered Victoria & Albert Museum, and explores the years between 1955 and 1975, when Quant revolutionised the high street, harnessing the youthful spirit of the sixties and new mass production techniques to create a modern new look for women. 
Described as the queen of the miniskirt, colourful tights and tailored trousers, Mary Quant personified the energy and fun of swinging 60s and was a powerful role model for working women – encouraging a new age of feminism.
V&A's extensive fashion holdings, which include the largest public collection of Quant garments in the world, the exhibition brings together over 110 garments as well as accessories, cosmetics, sketches and photographs (20 March–11 July).
Open to Australian artists under 40 working in any medium, the Ramsay Art Prize has redefined the way we think about art prizes, considered more as a major exhibition survey now, as a biennale or triennial would.
Ramsay Art Prize 2021 (22 May – 22 August) is presented by AGSA with the winning work acquired into the Gallery's collection an artist receiving $100,000.
Read: Will Blockbuster exhibitions be the collateral damage of COVID?
WINTER 2021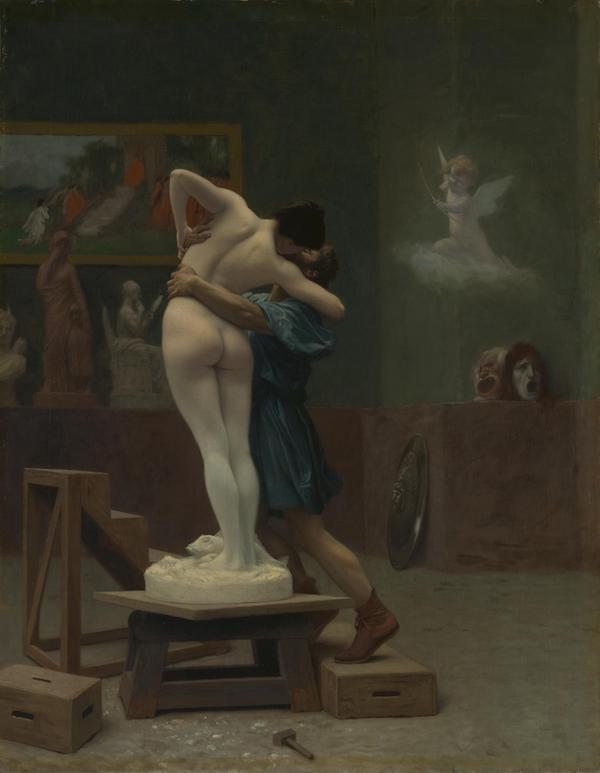 Jean-Léon Gérôme Pygmalion and Galatea. Gift of Louis C Raegner 1927 / 27.200 Collection The Metropolitan Museum of Art.
In June, and exclusive to Brisbane, European Masterpieces from The Metropolitan Museum of Art, New York (12 June–17 October)will be presented at the Queensland Gallery of Modern Art (QAGOMA). It will span some 500 years of iconic art making from the 1420s and emerging Renaissance to conclude at the height of early Twentieth Century post-impressionism.
This once-in-a-lifetime opportunity allows visitors to experience works by painters such as Fra Angelico, Titian, Raphael, Rembrandt, Turner, Van Gogh and Monet, direct from The Met's collection. 
QAGOMA Director Chris Saines said: 'It's a major coup for Brisbane and an extraordinary opportunity for our audiences to experience these important works …the majority of which rarely leave permanent display in New York.'
In 2021 AGNSW celebrates the 100th birthday of Australia's most renowned portrait prize with the exhibition Archie 100: A Century of the Archibald Prize (5 June – 26 September). This landmark exhibition explores the prize across its history, revealing fascinating stories and scandals behind 100 carefully selected artworks – reflecting societal, taste and political change.
Resulting from many years of research for lost portraits, Archie 100 promises to be a hit in 2021.
Gallery Director Michael Brand said: 'We are celebrating our 150th anniversary, marking the 100th year of the Archibald Prize, and embarking on the revitalisation of our historic building. The Gallery is poised for a new era with the completion of the Sydney Modern Project due in late 2022.' Archie 100 will tour nationally from November 2021.
Also facing an anniversary in 2021, Heide Museum of Modern Art will mark its 40th year with a diverse range of exhibitions including, understandably, a major nod to Sidney Nolan, but also the first Australian museum exhibition of celebrated British artist Bruce Munro.
Bruce Munro: From Sunrise Road (12 June to 17 October) reveals the depth of the artist's practice and the breadth of his sources, from literary to philosophical, with an exhibition of his immersive, large-scale light installations combining spectacular indoor and outdoor experiential artworks.
Munro is perhaps best known in Australia for his Field of Lights project in the desert outside Alice Springs, and last year's outdoor exhibition in Darwin. 
SPRING 2021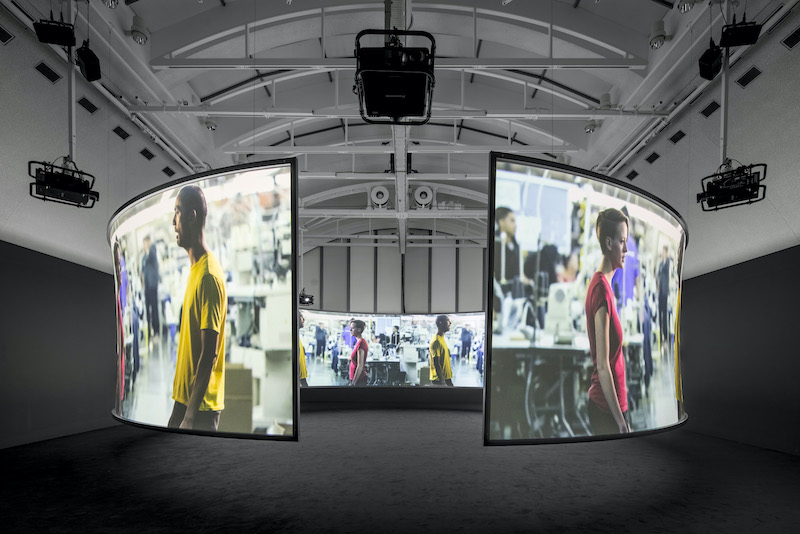 Doug Aitken, SONG 1, 2012/2015, installation view, Schirn Kunsthalle, Frankfurt, 2015. Image courtesy 303 Gallery, New York; Galerie Eva Presenhuber, Zurich; Victoria Miro Gallery, London; and Regen Projects, Los Angeles © the artist. Photo Norbert Miguletz.
For the 2021-2022 Sydney International Art Series, the MCA will present internationally recognised American artist Doug Aitken. It is Aitken's first major solo exhibition in the Southern Hemisphere, and is exclusive to Sydney. This comprehensive survey exhibition spans 25 years of the artist's career including works from the late 1990s to more recent large-scale installations.
Aitken is known for his ambitious installations that incorporate objects, photographs and vast multi-screen environments that envelop viewers within a kaleidoscope of moving imagery and sound.
Aitken's interest in light, reflection and multiplication is extended through his sculptures that incorporate language and text, cut from mirror, or rendered in neon. Curated by Rachel Kent catch Doug Aitken: New Era, and having been postponed from a COVID-plagued 2020, its exciting that this major, complex contemporary exhibition will open 24 September.
Across town at the AGNSW, French icon Matisse will be its Sydney International Art Series headline. Matisse: Life & Spirit, Masterpieces from the Centre Pompidou, Paris (20 November – 13 March 2022) will present over 100 works in a Sydney-exclusive exhibition, described as 'the greatest single exhibition of Matisse masterworks ever to be seen in Sydney'.
Reaching from his early adventures in colour as a Fauvist through to the serene and distilled designs for his chapel in Venice, the exhibition follows Matisse's search across six decades. Highlights include the especially important early work Le Luxe I 1907; the mid-career masterpiece Decorative figure on an ornamental ground 1925; and the majestic self-portrait, The sorrow of the king 1952, one of the largest of the famous cut-outs that the artist created in his late career.
Developed in collaboration with the Centre Pompidou in Paris.
Tarnanthi (15 October – 30 January 2022) is an annual celebration of contemporary Aboriginal and Torres Strait Islander art and a flagship program of the AGSA. Its format alternates between a statewide festival in one year and a major focus exhibition the following year. In 2021 it turns statewide, and promises to again be an ambitious nationwide survey.
Since its inception in 2015, Tarnanthi has placed particular emphasis on the agency of artists and on foregrounding the artist's voice.
Opening in late 2021 (dates to be confirmed), The 4th National Indigenous Art Triennial will return to the NGA in Canberra. The Triennial is described as 'Australia's first large scale recurring exhibition dedicated to contemporary Aboriginal and Torres Strait Islander art and artists', with its first iteration opening in 2007. It took until 2012 for the second edition to be held, the third in 2017 (which is currently showing at the SEA National Maritime Museum in Sydney).
The 4th National Indigenous Art Triennial will be curated by Hetti Perkins, an Arrernte and Kalkadoon woman from Central Australia.
SUMMER 2021
In a milestone moment, the Asia Pacific Triennial of Contemporary Art (4 December – 25 April 2022) will celebrate its tenth anniversary in 2021 (APT10), QAGOMAs flagship exhibition series that has grown the collection and established a dialogue internationally. It is one not to be missed.
IN DEVELOPMENT
NGV has announced the second edition of the landmark, city-wide exhibition, Melbourne NOW, which will be centred at The Ian Potter Centre: NGV Australia in 2023. The exhibition will mark the ten-year anniversary of the inaugural 2013 exhibition. The gallery announced in 2020 that it will dedicate an initial $1.5 million commitment to acquire, commission and present new works by local Victorian artists, designers and architects – now underway.
NGV's blockbuster Pierre Bonnard as part of the Melbourne Winter Masterpieces series, and in partnership with the Musée d'Orsay, Paris, was postposed in 2020 due to COVID. It has been rescheduled for 2023.
Originally planned to travel to QAGOMA in June 202, dates are still to be reschedule for the internationally celebrated exhibition Chiharu Shiota: The Soul Trembles, curated by Mami Kataoka.