YIRRAMBOI, meaning "tomorrow" in the language of the Boonwurrung and Woiwurrung peoples, is the namesake of a biennial First Nations art festival in Naarm/Melbourne. Each iteration showcases experimental and future-focused national and international First Nations work.
With newly commissioned works of critical acclaim, YIRRAMBOI celebrated its most recent festival in May this year. It provided a platform for First Nations artists to explore colonial legacies that continue to inform the present, while looking to the future.
Sherene Stewart, YIRRAMBOI's newly appointed co-Festival Lead (alongside J-Maine Beezley), emphasises that the festival is not about giving anyone a voice, but about cultivating, highlighting and showcasing the strong and powerful voices of First Nations artists that already exist.
Stewart tells ArtsHub: 'We don't give anyone a voice. As a blackfulla, as a First Nations person you have a voice. What we do and what our responsibility is, is to ensure you have the platform and you have the opportunity to be heard.'
Theatre-makers Carly Sheppard and Kamarra Bell-Wykes are representative of strong and independent First Nations voices, both well-versed in the sector as artists, directors and makers.
After securing a Creative Ventures grant through Creative Victoria in 2022, Sheppard and Bell-Wykes – along with set and sound designer smallsound (Andrew James) and regular guest feature artist Richie Brownlee – combined their vast experiences to form a brand new First Nations theatre collective called A Daylight Connection.
Apart from being named Resident Company at Malthouse Theatre for 2023, the company was also commissioned by YIRRAMBOI to create A Nightime Travesty. This experimental theatre work was performed at the Uncle Jack Charles Hub (Meat Market) during the 2023 festival.
Bell-Wykes and Sheppard both share ancestral connections to the Daylight family, from which the name of the company naturally grew. A Daylight Connection was born out of the need to confront the individualist working structure that currently exists for independent artists, and to create a melding of the brilliant creative minds.
Sheppard says: 'Me and Kamarra's creative synergy is [like] digging out a hole in space and time where people can have shifting, cellular experiences.' Bell-Wykes adds: 'Spiritual experiences!'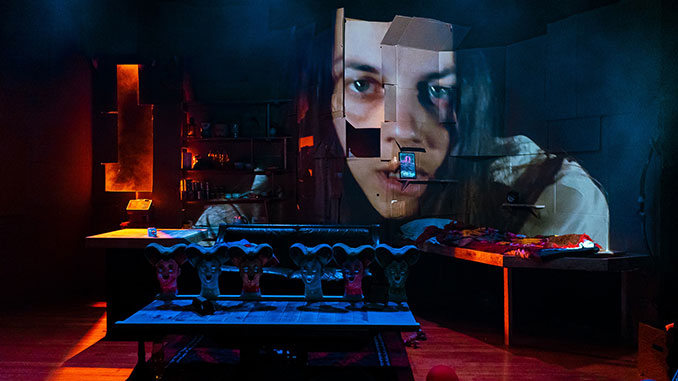 Both artists articulate their appreciation for YIRRAMBOI, which allowed them to freely explore their creative ideas without restriction, no matter how challenging. Sheppard says: '[The festival] was beautifully balanced. It was this beautiful enmeshment of community and artistic practice, and envisioning the future.' Bell-Wykes adds that it does so 'while also looking to the past and acknowledging the past'.
Yet this feeling of being supported as First Nations artists to experiment and take risks in the creation of new work is rare to come by, according to Sheppard and Bell-Wykes.
Sheppard explains: '[The team at YIRRAMBOI] were so generous with their responsibility.' Bell-Wykes adds: 'But they also wanted to push things forward. That was what was exciting as well. Because I think a lot of the time, Carly and I, we've been used to our individual work, but as A Daylight Connection, seeing a slight terror in people's eyes at what we want to do … they don't know how to talk about our work, but with YIRRAMBOI mob it was like "Yeah! Bring it!"'
Empowering the new guard of First Nation's theatre
The control of First Nations narratives by the broader sector has been a thorny issue in the arts industry for many years. Jacob Boehme, the inaugural Director of YIRRAMBOI, eloquently challenged the sector in his 2017 keynote speech at the Australian Performing Arts Market (APAM). Boehme confronted an industry that continues to gatekeep funding, space and resources, and presented an important reminder that the First Nations sector continues to be resourced through a colonialist framework.
Six years later, Stewart cites Boehme as a big part of why she is now leading the YIRRAMBOI festival. She says: 'Jacob is very much the reason that I am here today. He took me under his wing as the first Creative Director of Yirramboi.'
Sharing knowledge between the generations is a priority for YIRRAMBOI as the organisation seeks to empower the next generation through connections to the older people who have paved the way. Stewart says: 'Power of our Elders, our Seniors have carried on and give the knowledge to the young people, so they can be in their power. They give us permission to step into our light. That's how we've always been, that's how we've worked pre-colonisation.'
YIRRAMBOI offers a culturally-supportive work environment as a priority and doesn't see other First Nations organisations as competition. Stewart says: 'Blackfulla organisations are never our competition, we are one in the same.'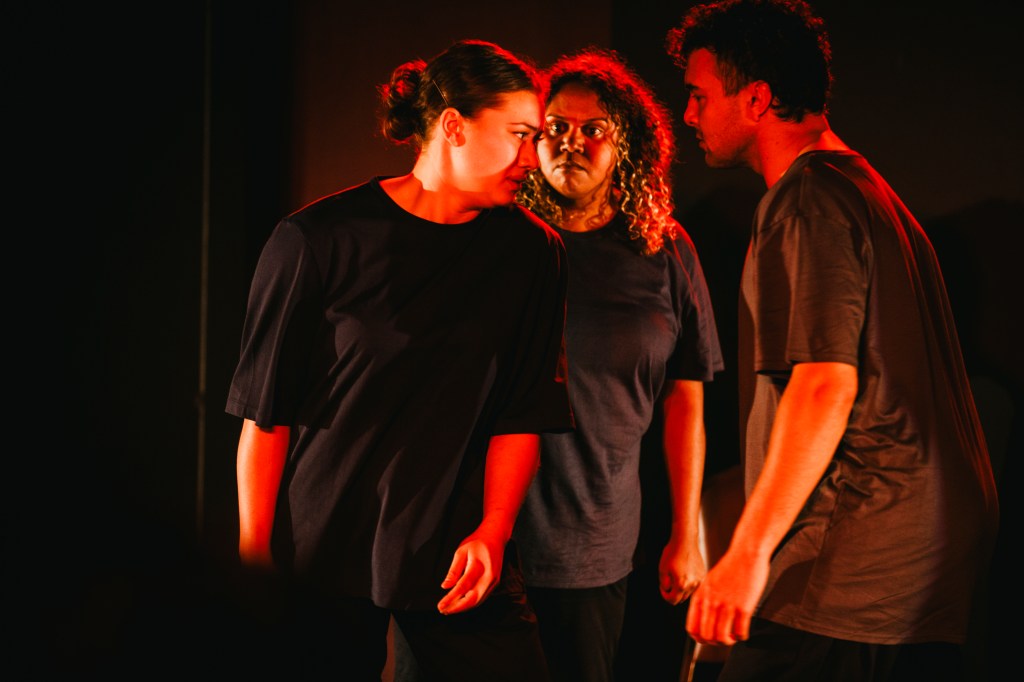 However, resources are limited and there continue to be challenges across the independent theatre sector with many artists struggling to stay afloat. Bell-Wykes thinks that years of neglect are now taking their toll on a worn-out and gutted independent theatre sector.
Bell-Wykes continues: 'Across the board and not just in First Nations theatre, but in theatre in general, independent experimental theatre has been quite neglected in terms of development and presentation. We're constantly making these new works that get a short season. Or, if you're lucky enough to get on a secret Major Festivals Initiative route or whatever, then you've hit the gold, but basically we're just kind of throwing our work into the void.'
YIRRAMBOI has also identified this as an ongoing issue for the First Nations artists that it works with, particularly those who want to take their work back to remote and regional areas to perform for their communities. Beezley tells ArtsHub: 'Stone Motherless Cold, one of our commissioned artists, mentioned that they love to take their works back to their community, but there's just no money.'
The sovereignty around First Nations art-making is another ongoing issue across the sector, with external barriers that make it difficult to produce authentic work. First Nations artists continue to come up against an ingrained narrative forcing them to adapt their work so that it is palatable to wider Australian audiences if they are to be funded.
Read: The "helping" hand of allyship: Indigenous art, authenticity and politics
Bell-Wykes says: 'I think people want to get on board but there is a slight terror of, "We don't know how to talk about it".' In Sheppard's view, it's also anxiety around 'how to market it', she says, adding, 'There is the sense of being intimidated by our potential.'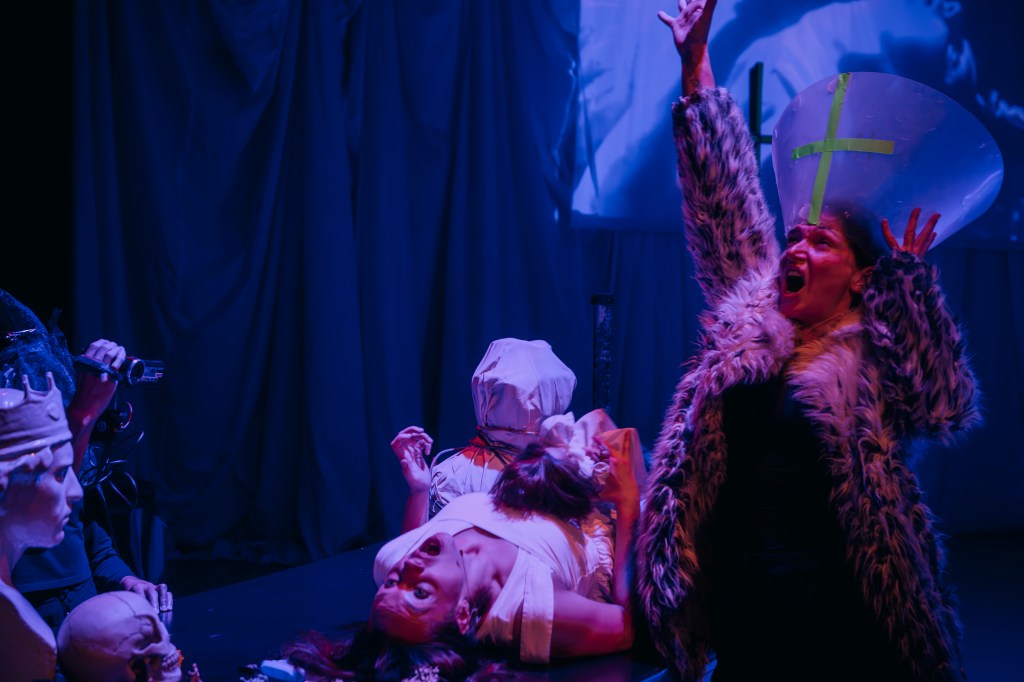 Their show, A Nighttime Travesty was described by The Age as 'a case in point … genre-defying satire [that] furiously dismantles life-denying forces at work in Australian culture'.
A Daylight Connection makes work with truth-telling at its heart, imperative at a time in Australia's history when First Nations people are calling for the truth to be exposed about our colonial history, and the legacies that it continues to burden on Aboriginal and Torres Strait Islander people.
Bell-Wykes says: 'Our responsibility is to be honest, to be aware, to f***ing name it, to maybe try and do some type of dance that expresses it and puts it back, and tries to process through the current evolutionary state that we're in… That's what art has always been. When people look back at that, they can really understand what the f**k was going on at the time, not what we're pretending the world was.'
Boundless potential
Bold and innovative storytelling is not foreign to First Nations theatre and yet non-Indigenous audiences are still surprised by the bold work coming out of festivals like YIRRAMBOI. It appears that wider Australian audiences have some catching up to do to create a sector that fully supports sovereign First Nations art-making.
Stewart says: 'During YIRRAMBOI, around the works that we programmed that were quite experimental and paradigm shifting… a lot of the wider audiences were like, "Woah, this is mind boggling." But as blackfullas working in the industry, we know that this is the work that we can do. So really it was just that we needed everyone else to catch up. We are already here.'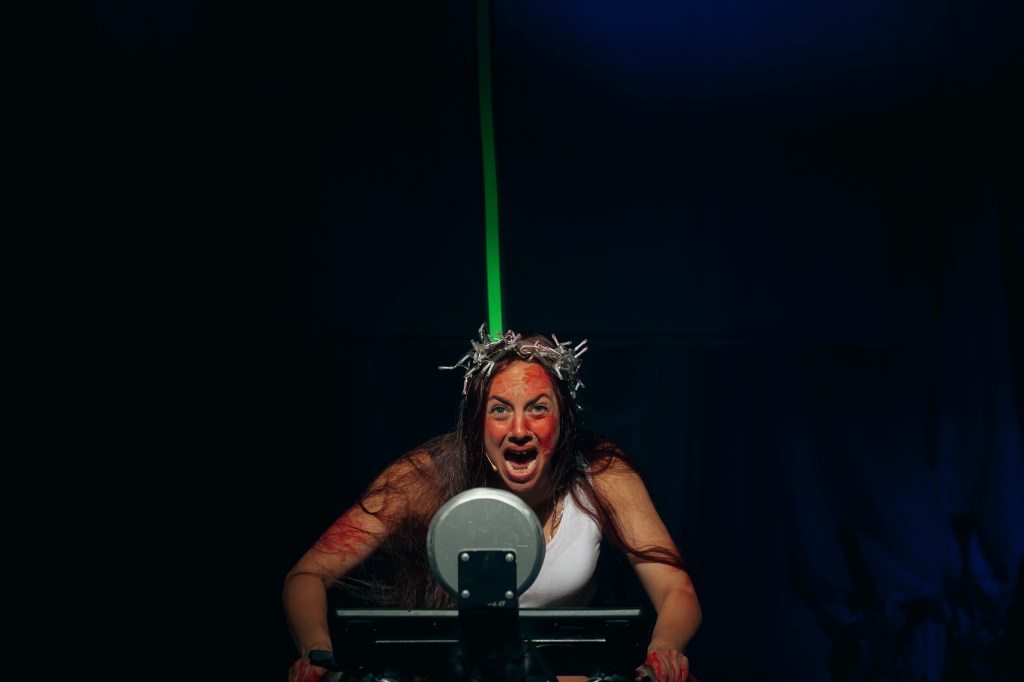 Festivals such as YIRRAMBOI are paramount to ensure that First Nations voices are cultivated and supported with care and freedom of expression through Indigenous value systems. There is hope that the tide is turning and that the sector is coming on board to adapt its models to accommodate sovereign First Nations art-making.
Bell-Wykes says: 'We're at a glass ceiling at the moment and we're kind of breaking through it – it feels like arms and legs and heads are starting to come through… [First Nations] art is the last colonial frontier. We have to be really vigilant to protect that.'
A Daylight Connection is clear that the bar must be raised for contemporary First Nations theatre, so that the sector can be resourced accordingly. Protecting First Nations' freedom of voice is integral to sovereignty as Aboriginal and Torres Strait Islander people. Sheppard adds: 'We are done with the expectations of First Nations theatre to reproduce political platitudes and perform trauma in cookie-cutter, spoon-fed, safe-to-swallow packages.'
Stewart challenges the sector to fully resource the YIRRAMBOI festival so that the country can see what First Nations artists can do with proper funding and resourcing. 'I challenge you or I dare you to give us the same funding [as other major festivals] … match the funding and we'll show you what we can do.'
We needed bolder and more sustainable investment in the Aboriginal and Torres Strait Islander arts sector from yesterday preferably, but today will do – best not wait until tomorrow.
A Daylight Connection is staging a double bill of Chase and Whose Gonna Love em? I am that i AM at Malthouse Theatre from 22 November to 3 December 2023.
YIRRAMBOI festival will be back in 2025; the next round of YIRRAMBOI Commissions supported by Creative Victoria will open by end of August 2023
This article is published under the Amplify Collective, an initiative supported by The Walkley Foundation and made possible through funding from the Meta Australian News Fund.