When the Ravenswood Australian Women's Art Prize held its inaugural edition in 2017, 789 entries vied for the $35,000 top prize. Last year, despite the difficulties of maintaining a creative career during a pandemic, 1677 artists entered – a 113% increase.
Kim Williams, manager of the Ravenswood Australian Women's Art Prize, says the exponential growth has confirmed that, 'there is that need for the art prize to raise the profile of women artists.'
Along with numbers, the reputation of the prize has also grown nationally, tapping into what some might describe as a movement readdressing gender imbalance across the visual arts sector. Today it is considered the highest value professional artist prize for women in Australia.
'We have also witnessed an increase in the number of entries by professional artists, indicative of the acceptance of the Prize, and its reputation,' Williams told ArtsHub. 'We really do believe it has contributed greatly to raising the profile of women artists in Australia.'
The annual acquisitive prize is again calling for entries.
There are three prize categories: the Professional Artist Prize of $35,000; the Emerging Artist Prize of $5,000, and the Indigenous Emerging Artist Prize of $5,000. There is also a Peoples' Choice Award of $2,000.
Williams said the greatest challenge women artists still face in their practice today – even more so than managing studio time – is gender disparity and recognition.
'The fact that there is still male dominance, and that recognition tips in their favour, remains a challenge, and is why this prize is there – to shout out that women artists are great.'
She continued: 'I think those challenges are easing, and the movement to give women artists greater visibility is one we have witnessed across the globe, right down to our local neighbourhoods, and the tipping effect that an opportunity like the Ravenswood Australian Women's Art Prize can offer becomes very real in bolstering a career path.'
Williams said that one of the added upsides of taking the prize virtual last year was 'that communities across Australia had access to the exhibition. The challenges of COVID actually opened up an opportunity for us, with an interactive virtual gallery tour of the finalists exhibition, and the ability to watch the announcement of the prize. That will be part of the plan from now on.'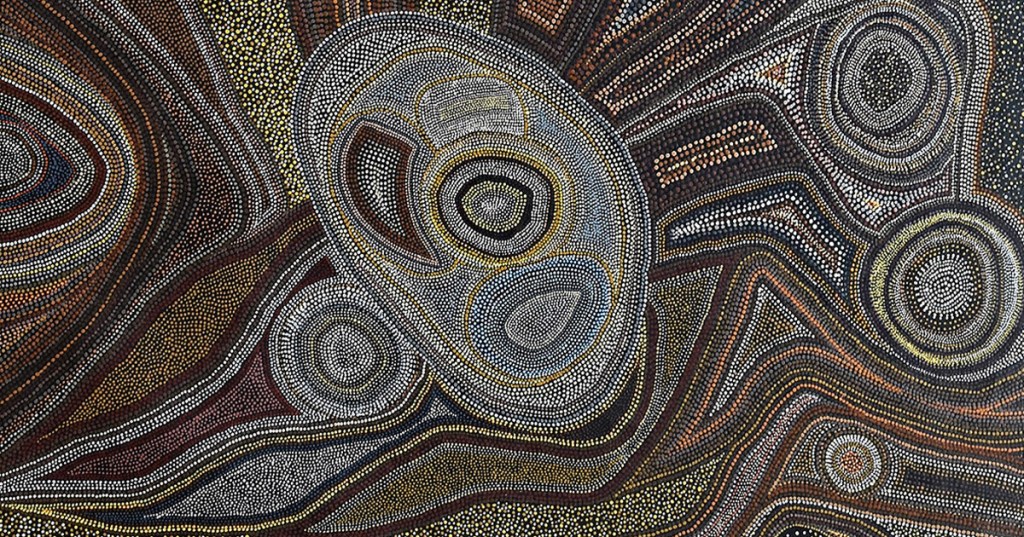 ADVICE ON ENTERING
The Ravenswood Australian Women's Art Prize is not restricted by theme or medium. Rather, artists are encouraged to select an artwork that best represents their practice.
While that might sound simple, it is perhaps one of the hardest things an artist will face in the studio – editing their work.
'Be sure you are really proud of what you select to enter.'

Kim Williams, Ravenswood Art Prize
If you are vacillating on entering, Williams advised: 'Many artists who have previously entered as emerging artists have risen to be considered professional artist, and have cited the prize as the bumper for that to push them through.'
'That is also one of the reasons we have made it as open as possible for emerging artists, with no theme, so their entries can best reflect their practice.' She recalled comments from past finalists who have called the prize as 'life changing'.
For example, Katrina Collins (who won the emerging artist category in the inaugural 2017 Prize) said the prize really opened the gate for her, and pushed her into committing more time to her art. 'She really didn't know if her art practice was "up to it", but it cemented in her mind that it was, when she was selected as finalist,' explained Williams.
She continued with tips on selecting a work to enter: 'First the art work needs to be created in the last two years. Choose an artwork that inspires you – that hits a nerve and has meaning in your heart. If you create something with passion, that continues through into the work.'
A further advantage of entering the 2022 edition is that artists can offer their artworks for sale via the prize's digital platform, if selected as a finalist.
'We have recognised that artists have had a tough time throughout COVID, so we are offering the opportunity for our finalists to sell their work online, explained Williams. 'It is the prize that just keeps on giving.'
KEY DATES:
Applications close 23 February 2022 at midday (Daylight Saving Time Eastern Australia).
Winners announced at the Opening Night on 13 May 2022.
The exhibition of finalists will be presented from 14-29 May 2022, in Sydney.