When many arts organisations are shouldering the wounds COVID has dealt, the idea of going bold and bigger is a hard threshold to cross.
But it is exactly what Willoughby City Council has done in completely reinventing their investment in the arts and escalating their programming to steroid proportions.
Chatswood Culture Bites is an exhilarating new arts program that will bring together over 300 artists, including three newly commissioned artworks, to reactivate and engage audiences when they most need it.
The Concourse and the Zenith Theatre will come alive with music, theatre, comedy, dance, children's shows and visual arts from 18 March to 22 October.
Festival and Event Producer, Juliet Rosser said the extended programming is completely new. 'We piloted a cross-medium cultural program last year and it was hugely successful, but this is the first time it will be an official season.'
Chatswood Culture Bites came out of a lot of strategic thinking around how to grow on the recent success of staging Vivid Sydney at Chatswood to North Shore audiences.
'We are building on what we learnt from staging Vivid. We are approaching it more like a bit of a cultural hub; to promote that happening vibe,' said Rosser. 'We have these amazing, world-class venues and we just wanted to bring audiences here and position Chatswood as the cultural heart of the North Shore.'
Rosser agreed with many in witnessing a real appetite to get out of their houses and re-engage with culture post-pandemic.
'We are pretty much competing with every one's sofa, so we have created this new program with plenty of vibrancy to engage people. We have also actively commissioned to support artists.'
Rosser said that the area has enjoyed a long tradition of stellar performances by Willoughby Symphony Orchestra, but are mashing up the program to make it a more contemporary offering, and cross medium.
'We wanted to work to that strength, but also to develop new audiences – we wanted to offer more theatre, more visual arts, more family things,' Rosser explained.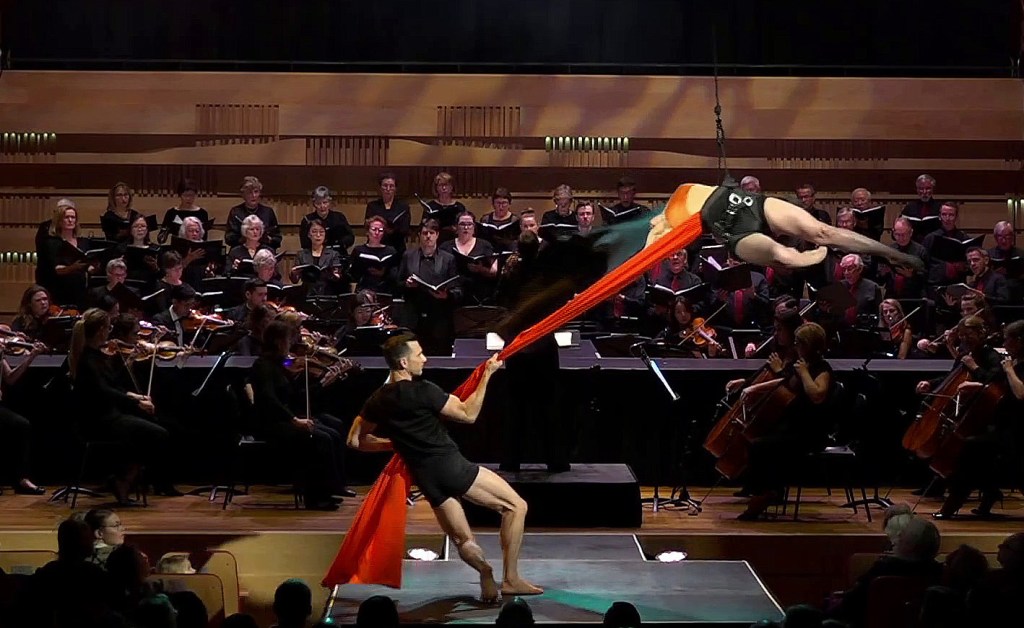 What you can expect
18-months in the making, Chatswood Culture Bites will present everything from illuminated roaming gnome sculptures to Willoughby Symphony Orchestra performing the Disney classic Fantasia to a homage to Whitney Houston.
'We have commissioned a number of works that build upon the kind of engagement we reached with Vivid. We know our spaces, we know what audiences like, and this program play to those to interact with The Concourse venues in a fresh way,' Rosser told ArtsHub.
One of those successes the program builds upon, is Next Chapters, presenting a new iteration with Above Below. 'An orchestra joins with Legs on the Wall aerial acrobatics and contemporary composers, with renowned soprano Susannah Lawergren rigged to fly over audiences while singing,' explained Rosser.
'Another cool thing in the program is the Phoenix Collective Sunday Sessions, who will be presenting the work of Elvis Costello, Daft Punk and Studio Ghibli, and it will be in the Zenith Theatre which is really intimate.'
Rosser continued: 'We are also bringing important theatre pieces to Chatswood, like Black Cockatoo, Double Delicious – which had sell-out seasons at Sydney Festival, Asia TOPA and OzAsia Festival – and THEM, from Melbourne's La Mama Theatre, which is a really powerful piece of theatre developed with living in conflict zones and displaced by war.'
Moving outside the theatre, Chatswood Culture Bites has programmed public artworks and major illuminated sculptures over the months, from roaming gnomes to exhibitions.
'12 large-scale garden gnomes sounds silly accompanied by a light projection on the façade of The Concourse, but it picks up on the concept of people taking a gnome on a journey and enabling us to envisage world travel again; it kicks off in May. And then we have an interactive work Absorbed by light by British artist Gali May Lucas and Berlin-based sculptor Karoline Hinz.'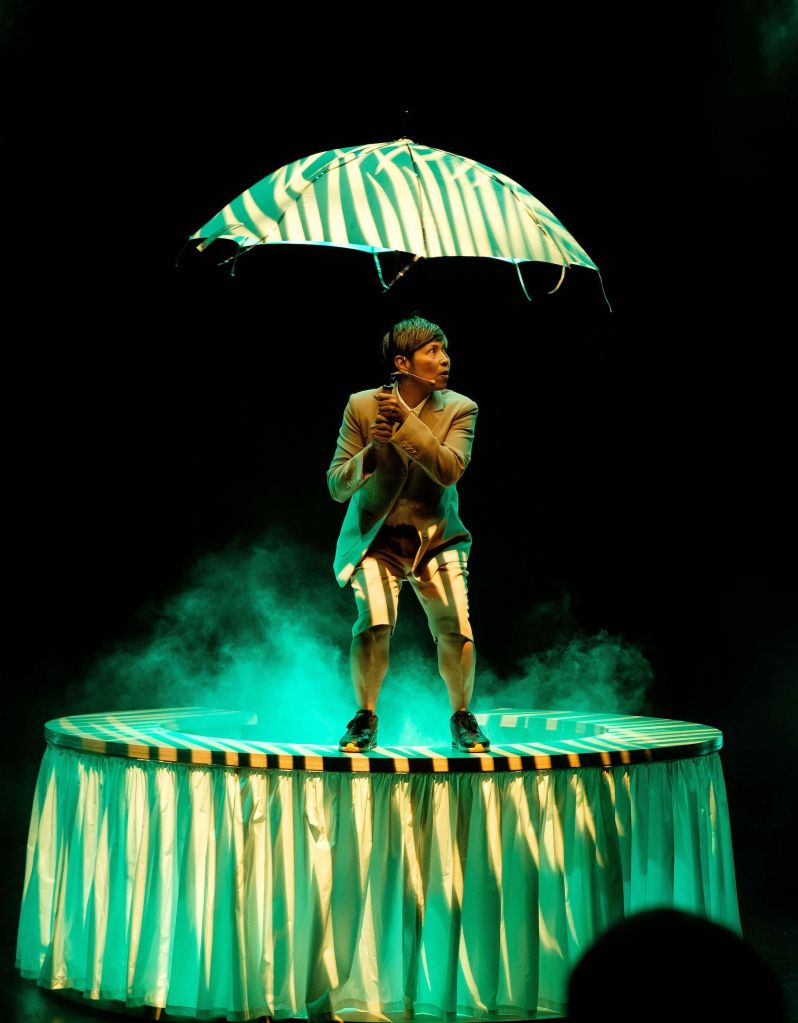 'There is also quite a big children's program. On top of the new commissioned work, Next Chapters II, we have programmed There's a sea in my bedroom, which was a sell-out at the Opera House and weaves storytelling and music by a quintet of ACO musicians; and Junkyard Beats are doing a really rhythmic show that talks about sustainability called, The Box Show.'
Completing the program will be Symphony in the Park in mid-July. 'We have never done a free symphony concert before, so that is really exciting to do an outdoor event with incredible talent – soprano Julie Lea Goodwin and tenor Mark Vincent – performing classics from Phantom of the Opera and West Side Story to engage and develop new audiences.
'Moving forward, we want people to consider Chatswood as a cultural centre – and we will deliver the programming to back that up, which will include the further commissioning of other new work,' concluded Rosser.
Chatswood Culture Bites will be held from 18 March to 22 October at The Concourse and Zenith Theatre. The program includes both free and ticketed events.