Close to 200 artisans from around Australia and the world will converge on Bendigo in March to showcase skills that have now become a rare sight.
Silversmiths and saori weavers, chandlers and clockmakers, glass blowers and guitar makers are just some of the craftspeople who will demonstrate their artistry at the Lost Trades Fair, which has attracted more than 100,000 visitors since it started in 2014. Millions more have become introduced to heritage trades through media coverage of the fair, which has grown alongside global interest in sustainability and artistry.
We get a lot of people who want to make something with their own hands because often the only thing they get to take home from their jobs is a paycheck.
Lisa Rundell, Lost Trades Fair founder and director
'A lot of people these days, their jobs are effectively button-pushing,' said Lost Trades Fair founder and director Lisa Rundell. 'You might be a designer but never pick up a pencil. In our workshops, we get a lot of people who want to make something with their own hands because often the only thing they get to take home from their jobs is a paycheck. They find it meditative, cathartic and meaningful.'
The fair was previously held in the nearby town of Kyneton but Bendigo was the obvious choice when the event outgrew its site capacity.
'Bendigo has a strong arts culture and a natural connection to trades,' Rundell told ArtsHub.
The historical city in the Victorian Goldfields is home to the Tramways museum, which still builds and repairs trams from all over the world, as well as Bendigo Art Gallery, the Joss House Temple, Golden Dragon Museum, Bendigo Woollen Mills and Bendigo Pottery. And there's plenty to see and do throughout the year, with a jam-packed arts and culture calendar presenting the best of both local and visiting artists.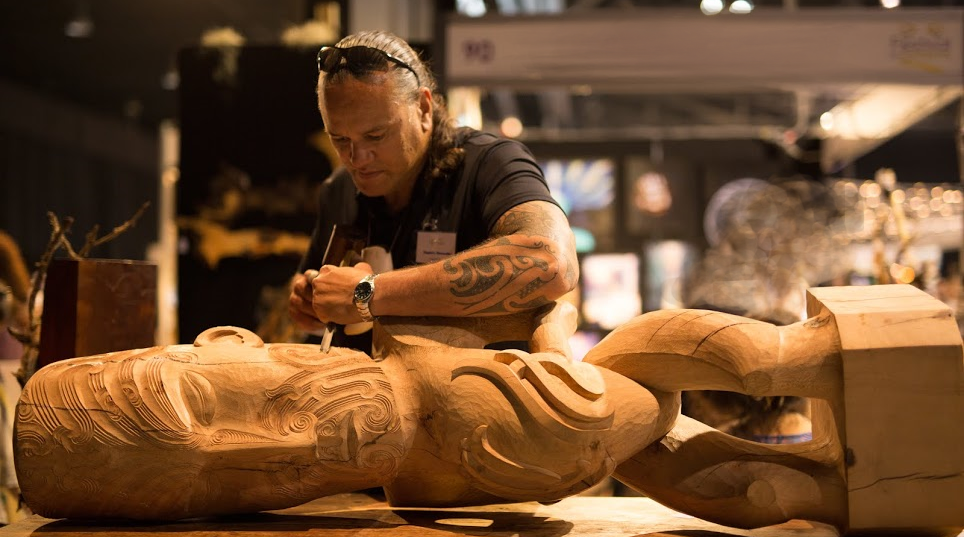 Maori totem carver Kapene Alexander will appear at Lost Trades Fair in Bendigo, 2020. Image courtesy of the artist.
As well as the Lost Trades Fair (7-8 March), this year the city welcomes the inaugural Bendigo Chamber Music Festival (5-9 February), which will see members from the Chamber Orchestra of Europe perform alongside top-flight Australian musicians. With 14 concerts, the festival will bring both familiar and rarely performed classical music to Bendigo in a spectacular program of world-class talent.
There's also the 150th anniversary of Bendigo Easter Fair (10-13 April), which has been a popular permanent fixture of the cultural calendar since the Gold Rush, and major visual arts and design exhibitions throughout the year at Bendigo Art Gallery.
A highlight of this year's program will be Piinpi: Contemporary Indigenous Fashion, a major survey of Indigenous Australian fashion design created exclusively by and for Bendigo Art Gallery.
It's curated by Bendigo Art Gallery's First Nations curator, Shonae Hobson, a Kaantju woman, who says, 'Piinpi comes from my great grandmother's language and is an expression that we use in East Cape York to describe seasonal changes and regeneration of Country.'
In March, Bendigo Art Gallery will also present a talk about the exhibition at MPavilion in Melbourne as part of Virgin Australia Melbourne Fashion Festival (VAMFF). Designer Lyn-Al Young and NGV Indigenous Art curator Myles Russell-Cook will join Hobson in a discussion about culture and couture.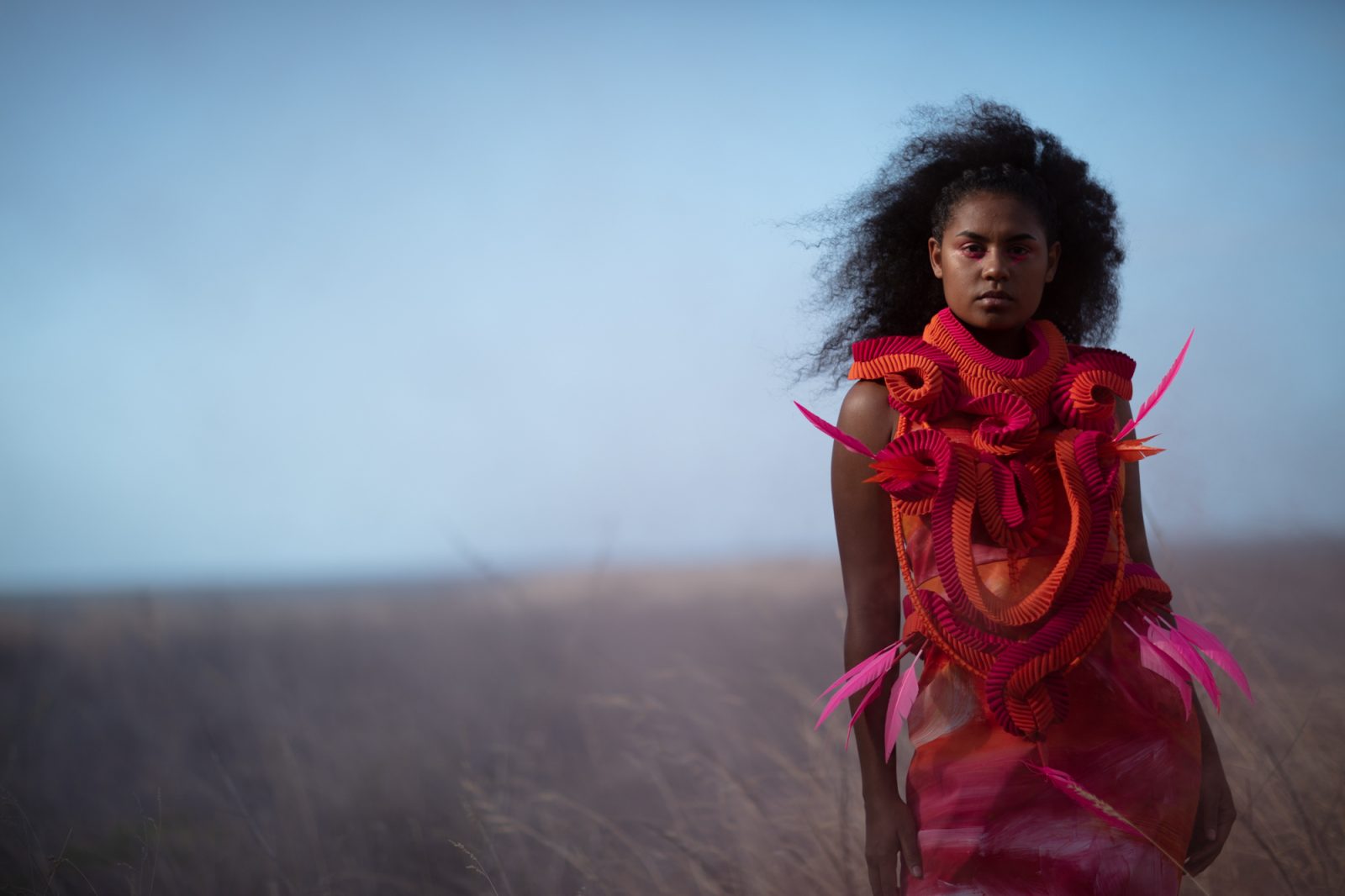 Grace Lillian Lee, Body Armour – A Weave of Reflection Pink and Orange 2018. Photo: Wade Lewis. Image courtesy of the artist.
First Nations textile artisans also feature at the Lost Trades Fair alongside spinners and weavers working in other traditions.
The fair showcases a unique mix of mediums and cultural traditions, allowing visitors to trace a journey from raw material to finished product, and to compare different approaches to the same materials.
'We try to curate it from a visitor experience point-of-view, thinking by medium – metal, stone, wood, textiles, glass etc – and trying to draw out the connections between trades,' Rundell explained.
For example, you can watch a blacksmith forge a blade, then see the blade fashioned into a tool, that in turn is used by a cabinetmaker to build furniture, before a French polisher finishes the surfaces.
'It's an artisan-led event; we don't carve up the site into 3-by-3 spaces and sell them off. If Fenton the ropemaker needs 50 metres, he gets 50 metres. So it's quite a different event from that perspective,' Rundell said. 'It's great for Bendigo and it's great for Australia to be putting on this event that's leading the world.'
There are few other events where people can see such a diversity of heritage trades, let alone try their hand at them through workshops and masterclasses. Weekend craft markets typically don't cater for heritage artisans whose work demands a higher price point and slower pace than most hobbyists, while most artisan fairs focus on a specific medium.
The Lost Trades Fair aims to bring the finest level of craftsmanship in each medium to a broad audience.
'We're not exclusive to any medium, so you can come with your partner or family and there's something for everyone.'
Explore all the arts and culture that Bendigo has to offer at bendigotourism.com