Do you have a passion for the arts but don't know how to build a career doing the job you love? TAFE Queensland delivers world-class solutions with a creative Bachelor's degree at their South Bank campus, in partnership with the University of Canberra (UC).
UC has been recognised as the fastest-rising university in Australia and one of the fastest in the world, having risen to 16th in the Times Higher Education Young University World Rankings (2021). Furthermore, UC is named number one in the world for activities aimed at reducing inequalities in the Times Higher Education Impact Rankings. These are remarkable achievements for a university only celebrating its 30th anniversary this year.
TAFE Queensland Director of Faculty Creative Arts and Digital Design, Jackie French, told ArtsHub that the course provides a vital pathway for students seeking to turn their creative passion into an invaluable asset.
'Students come to us with a fantastic passion for their chosen discipline from day one and, that passion and creativity are fostered by the teachers, who help them develop critical industry skills in a hands-on environment – they hone their craft and build a really unique skill set for the jobs of tomorrow,' said French.
The industry-focused course is coupled with world-class facilities – including the Fashion Centre of Excellence, music studios, art spaces, and a theatre – to expand each student's creative potential.
A COURSE TO GROW WITH YOU
A key difference to the TAFE Queensland degree is that students can start at a Certificate II in school and progress to an Honours degree, fostering the next generation of the creative workforce and giving students the toolkit to fulfill their aspirations.
In addition, students who have completed a diploma with TAFE Queensland can get up to a year's credit towards their creative bachelor's degree.
Bachelors include discipline-focused units and a series of core units, which allow the students to work as a multidisciplinary team of creatives, French explained.
'Through core subjects, the students all come together as one, which is an excellent symbiotic process with industry – it's common for musicians and visual artists, for example, to be working in this dynamic throughout their careers.'
She continued: 'Because of this collaborative nature, students who come with one creative passion and idea might leave with a completely different outlook, and the course gives them the flexibility to cross disciplines.'
For example, a games student might want to do a unit in visual arts or music to build a flexible portfolio, granting them valuable transferable skills and interdisciplinary knowledge that will benefit their lifetime careers.
French added that the course also builds the foundations for career progression. 'It's not just about the discipline itself but also the entrepreneurial skills to promote and market yourself in the industry.'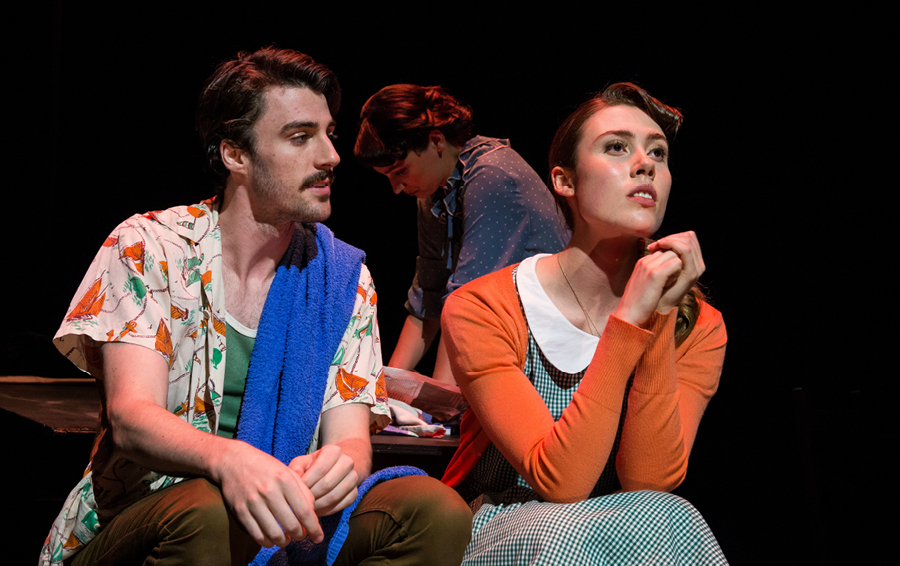 The offered disciplines range from acting and performance to games and interactive design, while integrated learning units allow students to undertake six-month secondments in the appropriate industry. They can also embark on a real-life project based on campus, supported by TAFE Queensland's industry network.
This dedication to practicality and work-integrated learning is shared by the teaching cohort, French said. 'There was something one of the lecturers said that always stuck with me: "We are teaching focused – not research focused – and thus we are student focused." He called himself a proud "prac-ademic."'
University of Canberra's Creative Bachelor degrees (in partnership with TAFE Queensland) have been at the forefront of advocating for industry-based and cross-disciplinary learning, which saw the program undergo a restructure before the pandemic.
French continued with pride: 'We've been trading for more than 140 years which is an incredible feat in itself – we know what we're doing.
'TAFE Queensland ranks 94% in employer's satisfaction rate, the highest in Australia, and 85% of graduates find employment or go on to further study within the first six months of completing their studies.
'The beauty of this degree in the creative industries and the digital design space is that we give students a toolkit for integrated learning, professional practice, collaboration, and vital soft skills – they actually don't just get to talk about it, they get to do it,' she concluded.
Find out more about the University of Canberra's Creative Bachelor degrees (in partnership with TAFE Queensland)