Musical theatre creator Paul Hodge already had a string of impressive accomplishments under his belt when he received the Lord Mayor's Young and Emerging Artists Fellowship from Brisbane City Council in 2016. His musical, Clinton the Musical, for which he wrote the book, music and lyrics, had been staged Off-Broadway and would go on to play in London and Edinburgh as well as around Australia. But the fellowship helped Hodge secure his dream mentorship with a Tony Award-winning Broadway great.
Open to Brisbane artists and arts workers aged 17 to 30, the fellowship offers a grant of up to $20,000 for training, mentorships and creative development programs – and it's just one of the array of creative grants from Brisbane City Council that's currently accepting applications.
For Hodge, it allowed him to be mentored in the USA by Alain Boublil – the writer behind Les Misérables and Miss Saigon. The Brisbane-based writer and composer shadowed Boublil during the Broadway revival production of Miss Saigon – which had premiered in London in 1989 – and accompanied Boublil and composer Claude-Michel Schönberg to their residency at the University of Virginia.
'I learned so much during the fellowship, it's kind of a dream come true to work with someone like Alain.'
'I was going to rehearsals, seeing the process, and discussing his work and things I was working on, and sharing ideas,' Hodge told ArtsHub. 'I learned so much during the fellowship, it's kind of a dream come true to work with someone like Alain.'
In particular, Hodge learned from Boublil and Schönberg's attention to detail and openness to change as they continued to rework Miss Saigon – more than 25 years after its première. 'A lot of people would just let it be and say, it is what it is, but they keep working tirelessly. That really struck me,' Hodge said.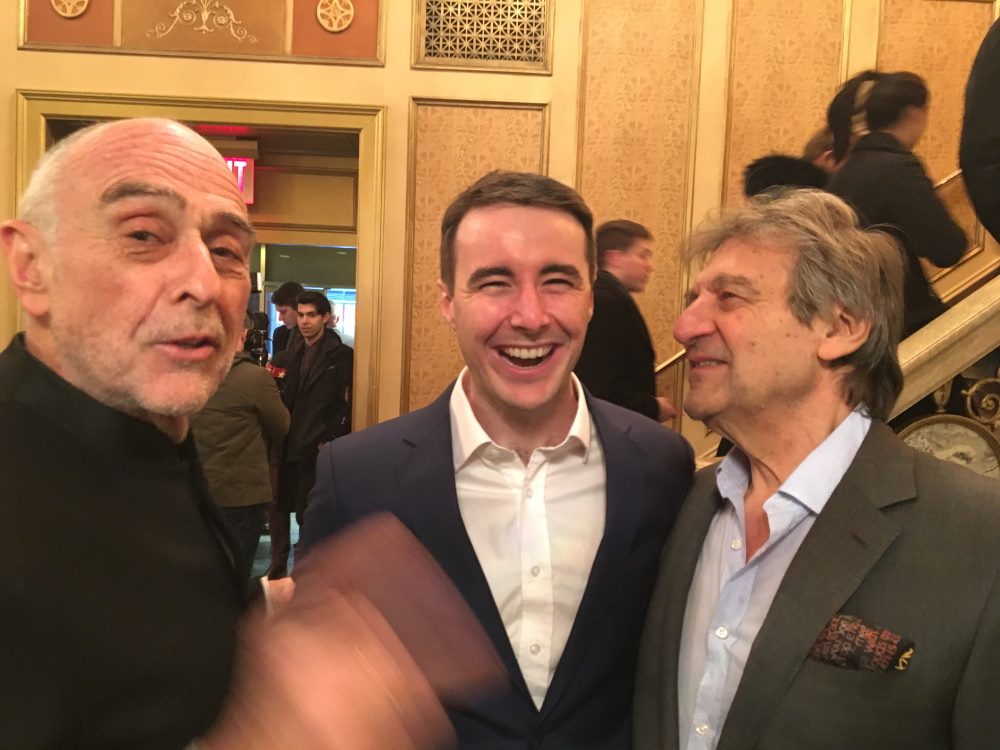 Claude-Michel Schonberg, Paul Hodge and Alain Boublil at the opening night of the Miss Saigon Broadway revival.

On his return, Hodge was able to share the knowledge gained with the Brisbane arts community by giving a presentation at the Brisbane Powerhouse, with singers from the Queensland Conservatorium singing to illustrate his points. He has also shared his skills in writers' workshops.
'It's always an issue that Australia is geographically separated and it's important both ways, that Australians see what's happening elsewhere and bring back what they learn, and also for us to take what we do elsewhere and show the world the new things that we're trying to do,' Hodge says.
Currently, Hodge is working on a number of projects, including the musical Okuni, a collaboration with acclaimed American screenwriter Naomi Iizuka which explores the history of kabuki, and the opera Riot, which he is developing with award-winning Australian playwright Michelle Law for Opera Queensland while he is artist-in-residence at La Boite Theatre Company.
His mentor relationship with Boublil has continued, with the veteran writer offering feedback on Hodge's new projects. 'He will question and prod me and say, well why are they singing here? Why does this justify being sung?' Hodge explains. 'What's been really helpful is cracking the moments that demand to be sung.'
The mentorship has also informed Hodge's current collaborations with writers, giving him a clearer sense of what a writer needs from a composer.
Hodge has a few tips for artists applying for the current round of Brisbane City Council creative grants: make sure the grant is the right fit for your project, look closely at the criteria, and where possible, try to secure funding and support from multiple places. (For Hodge, his New York mentorship was co-funded from the Dame Joan Sutherland Fund and Arts Queensland.)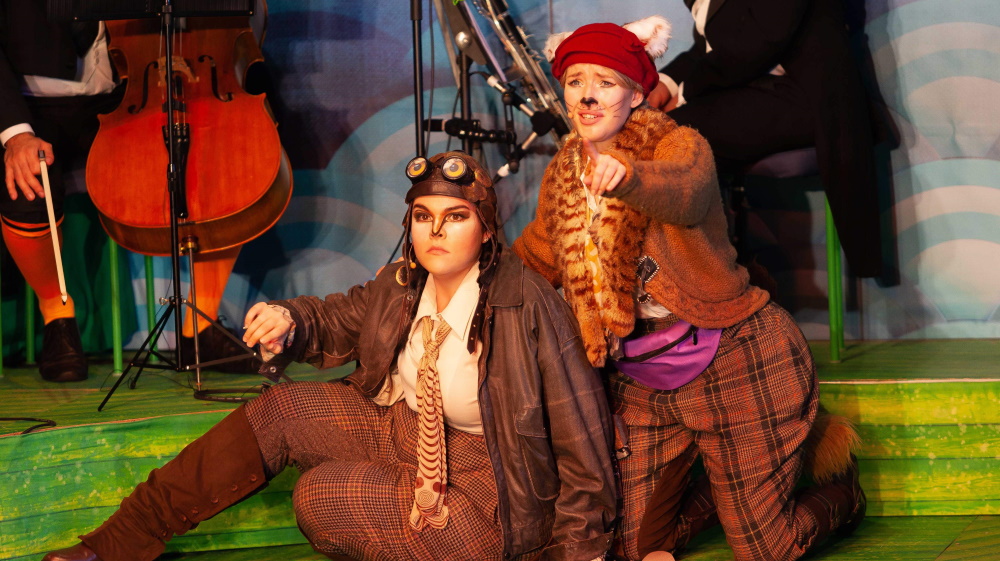 Little Match Productions, a collective of female arts professionals based in Brisbane, was awarded a Brisbane City Council Creative Sparks grant to create The Owl and the Pussycat, an immersive opera for ages four and up.
Most importantly, you should illustrate why your project fulfils the criteria and the aims that the funders want to achieve.
'I wanted to bring back that knowledge and share that with other people to build skills in Brisbane.'
'I felt that my aims matched up with what Brisbane City Council wanted to do because I didn't just want to do this mentorship for me, I wanted to bring back that knowledge and share that with other people to build skills in Brisbane,' Hodge says.
Brisbane's arts scene is thriving with exciting work across diverse art forms and plenty of opportunities. Brisbane City Council's creative grants program helps to support that ecosystem with a range of grants targeting different areas, from direct funding for new works to professional development grants and strategic investment.
'The lifeblood of the arts sector is the small-to-medium organisations and individual artists, and the grants from Brisbane City Council allow artists the space to be able to experiment, build skills and create new work,' says Hodge.
'What's most exciting to me [in Brisbane right now] is the amount of independent work: productions that are big in ambition but small in terms of resources; people doing fantastic, exciting work on small budgets.'
Apply now for Brisbane City Council's creative grants. Applications close 9 December 2019 for the Creative Sparks Grants Program and the Lord Mayor's Young and Emerging Artists Fellowships, and 16 December 2019 for Innovation Grants.