With a total area spanning the size of Sydney's CBD, Rookwood may seem formidable, but visiting needn't be a daunting experience thanks to HIDDEN Rookwood Sculptures, an exhibition that allows people to engage with art while admiring the cemetery's beautiful surroundings. 
'HIDDEN was created to encourage the public to visit Rookwood Cemetery and to creatively  evolve conversations around our relationships with life and death, as well as history, our cultures and memory,' said Kath Fries, the curator of HIDDEN 2020. 
Now in its twelfth year, HIDDEN is seeking submissions from emerging, mid-career and established artists across a wide range of artistic approaches, materials and forms. Artists are encouraged to respond to a broad range of themes including history, culture, remembrance, love, cycles of life and the passage of time. 
Following their success in 2019, HIDDEN Films and HIDDEN Students will also continue to ensure there are opportunities available for filmmakers, students and community groups.
'HIDDEN Films and HIDDEN Students open up exciting opportunities for the broader community to create site-responsive works that engage with Rookwood's unique surroundings,' Fries said. 'It will be a valuable opportunity to explore different ways of working with concepts and the site itself.'
There are artist honorariums across all three sections as well the largest award program HIDDEN has ever had – including the major $10,000 Rookwood Sculpture Award, Western Sydney Artist Award and the new First Nations Artist Award. Non-cash prizes include a three-month residency program at Newington Armory to make a work for HIDDEN 2020 and a new professional development opportunity with Cumberland Council at The Granville Centre following this year's exhibition.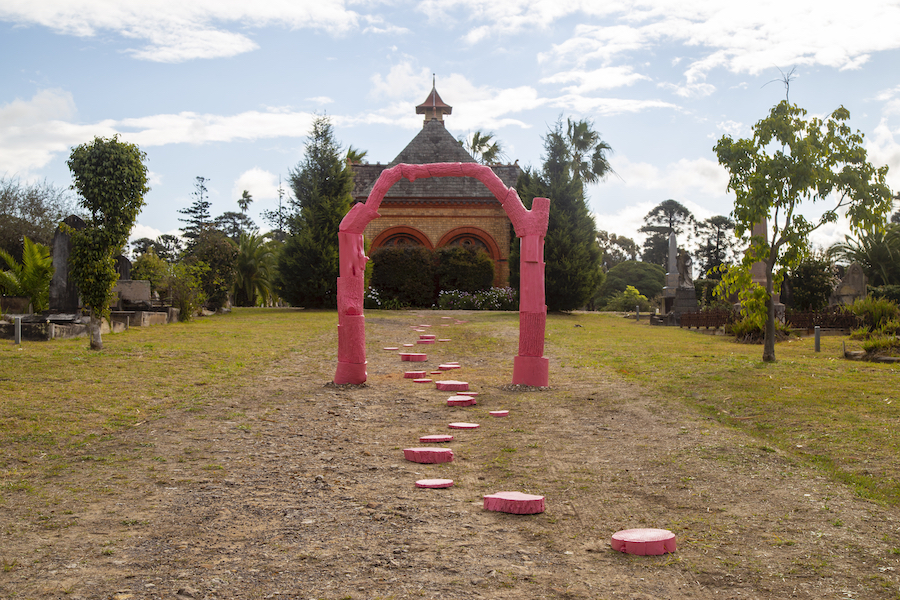 Lisa Tolcher, In recognition
This year's judging panel will be comprised of Elyse Goldfinch and Tim Silver for Sculptures, Talia Smith for Films and Wendy Ramsay for Students.
Rookwood is looking for works that stop you in your tracks and are always fascinated by artist interpretations of the exhibition's themes. Leave your biases at the gates and challenge what you know about cemeteries.