Gabbi Bolt: Odd Sock
★★★★ 1/2
Australian singer-songwriter and comedian Gabbi Bolt has been crushing the internet comedy scene for a while now. Whether you know her musical renditions of famous politicians' quotes, or her viral entry into the TikTok generated #RatatouilletheMusical (look it up if you haven't had the pleasure), you may wonder how Gabbi's one-minute long bits translate into a live comedy set. 
I'm pleased to report that it works extremely well. 
Gabbi's act is well-rounded, creative and constantly hilarious. In Odd Socks, she presents an hour of relatable comedy wrapped up in a series of original songs. She continues a proud tradition of Australian musical comedians, such as the likes of Tim Minchin, but with a fresh brand of self-deprecating humility.
Just as impressive as her performing skills is her impeccably timed audiovisual presentation.
While she performs live, Bolt cues up a series of slides, images and videos to further decorate her storytelling. It's done with such smoothness, it rivals similar presentation-based comedy performances that don't have the added risks involved with live music.
It's possible that certain demographics may be more inclined to embrace Bolt's particular brand of humour, for example: anxious, 20-something, ex-retail workers with deep adoration for Andrew Garfield and Stanley Tucci (it's me, I'm talking about me). But there is something for everyone to enjoy in Odd Socks.
Gabbi Bolt: Odd Socks is playing at the Butterfly Club until 23 April 2023 as part of the Melbourne International Comedy Festival. Tickets: $28-$37
Ivan Aristeguieta: Citizen
★★★★
Dark and light. Yin and yang. 'Yeah nah, nah yeah'. After 10 years of performing, Ivan Aristeguieta has achieved true balance, as well as brand new citizenship.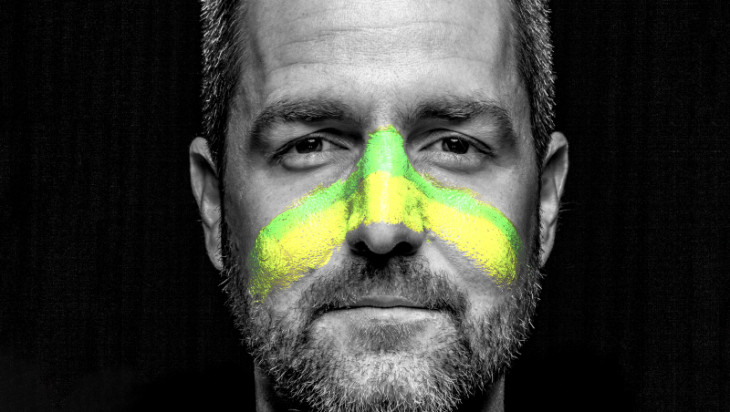 Aristeguieta has become a regular feature of the Melbourne International Comedy Festival, and it's easy to see why. In his most recent show Citizen, the Venzuelan-Spanish-Australian comedian touches on themes of nationality, identity, migration and belonging. Aristeguieta has really deeply tapped into what Australians love hearing about more than anything else: themselves. And he does it very well, with all of the best ocker accents and light-hearted teasing you could imagine fitting into a one-hour show.
When you break it down, he doesn't say anything groundbreaking or new about the experience of being Australian – he mostly plays on the well-known tropes of Aussie culture that are sure to bring about a knowing chuckle and a twinkle in the eye of most audience members. But his ability to weave in brief but meaningful moments from his real life, such as being separated from his family during the pandemic, or his experiences with anxiety, makes his act feel grounded and deeply human. 
Whether you have just arrived in Australia, or you've been here your whole life, Aristeguieta has something that will resonate with you.
Ivan Aristegueita: Citizen is playing at Matt Watt's until 23 April 2023 as part of the Melbourne International Comedy Festival. Tickets: $25-$40