Raised in the south-west of WA, Annmarie Clifton-James received her introduction to the dance world while she was literally still in her pram, watching her mum play the piano for ballet classes. She started dancing aged three and, after high school, her skill and passion led her to audition for the West Australian Academy of Performing Arts (WAAPA). She graduated in 2022 as the Most Outstanding Bachelor student, having received the Dance Theatre of WA award and the 2022 Palisade award.
Unsure of whether to keep studying for honours, or try her luck dancing overseas, Clifton-James' mind was made up after she auditioned and was accepted into WAAPA's LINK Dance Company – a graduate dance company that offers tertiary-trained dancers the experience of being a member of a dance company for a year, while attaining a Bachelor of Performing Arts (Honours).
Students in WAAPA's honours program choose between Dance or Theatre Making/Dramaturgy and, of course, Clifton-James chose dance, though she has discovered a new interest in motion capture technology and how it is being developed for performance. ArtsHub asks her about her study experience and what potential students may expect.
How long is the Bachelor of Performing Arts (Honours) and how is it assessed?
The course is assessed through four units with two in each semester. Alongside these units, there is also a proposal and submission unit for a thesis, and then two creative practice units. These have a mixture of practical and written assessments attached to them.
What made you decide to do honours in dance after completing your bachelor degree?
I decided to continue into my fourth year of study at WAAPA as I was really looking to gain some extra relationships within the industry, not only here in WA, but also on a more global scale. Additionally, I wanted to complete LINK in 2023 as we didn't have the chance to go overseas throughout my three years of study due to COVID. Doing honours this year meant that I had the opportunity to go to Singapore and explore the culture, new dance practices, and the contemporary dance companies and institutions that they have over there.
How long have you wanted to study dance and performance, and what drew you to it?
I was brought into the dancing realm through my mother who was, and is now still, a pianist for ballet exams. I would be sitting in the pram behind the piano watching and dreaming of being like those dancers one day. Fourteen years later, I am more drawn to the spectacle of performance than anything else I have ever experienced. I have always been captivated by the idea of performing for an audience. After finishing high school at the age of 17, I was unsure as to what else I would do with myself if I didn't continue my dancing path. I had ignited a passion and love for contemporary dance performance and wanted to pursue whatever it took to be able to perform on stage as much as possible.
Can you tell us about the process of getting accepted into WAAPA initially, and then into honours later?
Towards the end of Year 12, I decided to audition for WAAPA and I was then accepted into the Bachelor of Performing Arts (Contemporary Dance) course for 2020. The audition was my first "professional" audition experience, where my eyes were opened to the amount of talent we have here in WA. I was excited to be able to dance and study alongside a group of like-minded people for the next three years. After completing my bachelor degree, I then had to make the decision as to whether I wanted to do my honours.
I decided to just do the audition and treat it as a workshop or professional class at the end of my three years of full-time, hardcore dance studies. I was exhausted. I was unsure at that point if I wanted to continue with my dance studies in Perth or if I should fly away to Europe and get my career started. Sure enough, after one week of finishing WAAPA with no classes or rehearsals to attend, I was itching to get back into it. I decided that only one extra year of study to obtain an honours degree sounded very good [and] I was so grateful to have been accepted into the LINK Dance Company for 2023.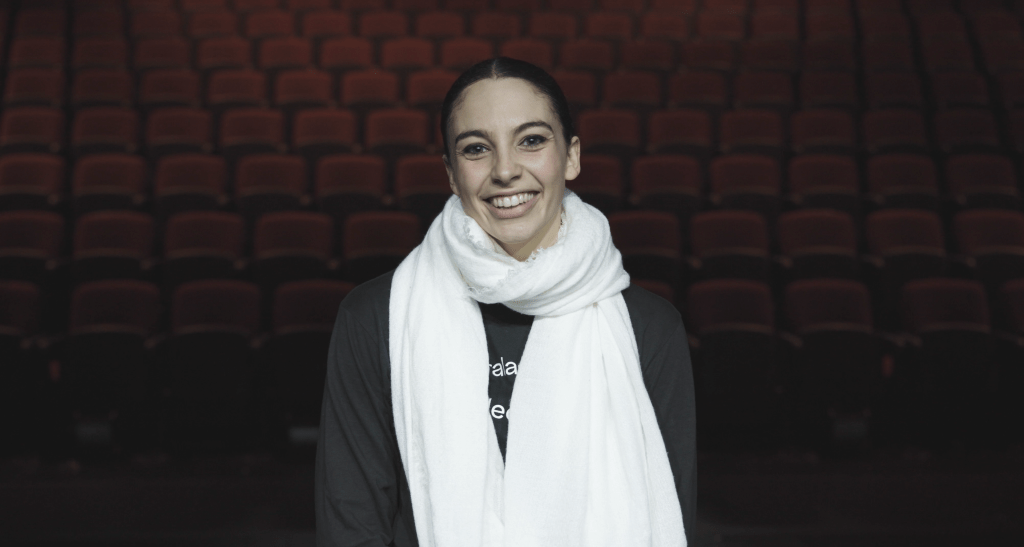 What is the best aspect of the course for you?
There have been so many amazing aspects to the honours course that I have appreciated as a postgraduate student coming from a full-time undergraduate course. As the bachelor course is so jam- packed with incredible techniques and repertoires and different disciplines, it feels as though, at the end of the three years, you're spat out the other end … with the same information as everyone else.
The incredible thing about the honours course is that it allows more freedom for self-discovery. It feels like you have a more mature sense of self, having extra time to concentrate on finding how you like to dance or the styles of dance that really intrigue you. Some people refer to it as "your practice", where another amazing aspect of the course is being able to write a thesis on a topic of your choice. As a final point, the incredible choreographers that you get to work with throughout the duration of the year are astounding. We are lucky enough to work with Emma Fishwick, Anouk van Dijk and Raewyn Hill, which will all be very memorable experiences.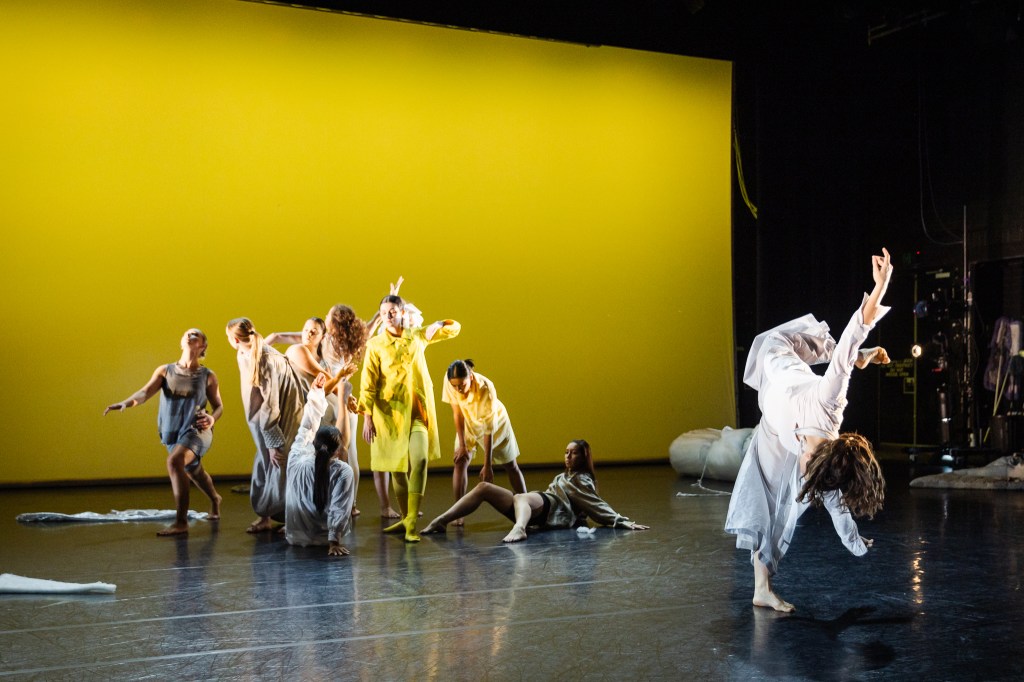 What is the hardest, most problematic or challenging aspect of the course for you?
I would have to say that the hardest and most challenging aspect of the honours year was the amount of time we had to write our thesis. Although the course is said to take one year, it is only actually eight months before it's all over and done with. The idea of having to complete a 10,000-word thesis in this timeframe, with absolutely no clue what it would look like, was daunting to say the least.
Another challenging aspect of the course is having to complete other assignments on top of the thesis. However, I learned that the key is really to have good time management skills and an awful lot of self-motivation to complete everything on time. The amount of support that surrounds the LINK students is incredible. At no point did I ever feel like something was unachievable. In hindsight, due to these challenges, there's a great feeling of accomplishment.
Read: Why I studied… Master of Contemporary Art at VCA
What advice would you give someone else looking to get into this type of course?
The piece of advice I would give to someone looking to get into the honours course is, if you are a dancer and if you have a passion for something, even if it's not dance related, just audition. An extra year of your life studying will bring you experiences that you can't even imagine in the current moment. Having the creative freedom to explore something that interests you, while also being able to expand your dancing capabilities, is something that you will thank yourself for.
If in doubt, just audition. Treat it as another experience, try your hardest and you may just be surprised with the outcome. I too was unsure about the entire idea of studying, but the friends that I have made throughout the past four years of study are more than I could ever have asked for, while also getting to do what I love, dance!
Do you do work outside of your studies?
I work outside of my studies as a dance teacher. The schedule of the honours degree is terrific as it allows for more work time than the undergraduate degree. Throughout the year I worked in the mornings teaching Baby Ballet, and on my weekends teaching younger children. All my peers have been able to work throughout the year, with jobs ranging from shoe stores to cookie stores to dance teaching, so the flexibility of the LINK schedule is really great.
Has your ambition for what you want to specialise in changed in any way since starting at WAAPA?
My ambition for what I want to specialise in hasn't drastically changed since starting at WAAPA – I am still completely obsessed with the idea of being a contemporary dance performer. However, I have gained an interest in the technologies of motion capture and [real-time 3D creation tool] Unreal Engine. My research for my honours was based on how these technologies can aid in creating contemporary dance performance. Although I have finished my research, I am motivated and excited to see where this path could lead.
Do you have, or would you like, a mentor?
As part of the research component in the honours degree, everyone is allocated a supervisor, or mentor, who is there as a person to help you with any questions around the creation of the research and the writing of the thesis. I was extremely lucky to have had Dr Luke Hopper as my supervisor. He has been unquestionably so generous and supportive with all his knowledge around the technology of motion capture and the academics behind the research.
If you hadn't studied dance, what would you be doing instead?
If I hadn't ended up studying dance, I believe I would be studying lighting. During my final years of high school and dancing at my local dance schools, I was drawn to operating lights for school performances, local productions and musical shows, where I somehow managed to be mentored by the most incredible lighting designer in the south-west, John Winchcombe. John taught me that nothing is impossible. Someone would be telling him about an idea and he'd already be at Bunnings buying the parts to make it happen. Lighting is still something that I would like to pursue; with my newly found interest in motion capture and special effects, I am eager to start experimenting with some ideas.
Can you give us one tip about studying dance that you wish someone had told you?
One tip for the dance industry that I wish somebody had told me sooner is to not always look forwards in a studio, but to also look sideways [in terms of career opportunities]. What I mean is, the choreographer, teacher, lecturer – or whoever is up the front of the studio – is not the only person with job opportunities to give. The surrounding people, who are also in the same boat as you in that current moment, may be working on projects that they are looking for artists to join in on, or they may grow into being really famous choreographers who are actually just your really great friends, which will make it a lot easier to get employed! So, yes, always look sideways as well as straight ahead.
Ideally, five years from now, what would you be doing?
Ideally, in five years' time, I would like to have worked my way up to being able to contribute to the dance industry here in WA as much as possible. I would love to be teaching, whether that be at WAAPA or at dance schools around Perth and I would also like to be performing in contemporary works around Australia. Ultimately, I would love to be performing and possibly creating works of my own to perform here in Perth, but to also bring it back to my community of the south-west region where it all began.
Who are three artists/dancers/performers whose work inspires you?
Three artists that I am inspired by are:
Laura Boynes and her last work Equations of a Falling Body inspired me beyond anything imaginable.
Anouk van Dijk – I had the amazing opportunity of being able to work closely with her, where I was awe-inspired by the work she created [for] us this year in 2023, Nothing Really Comes to Rest.
I am also inspired by Ella-Rose Trew, whose dancing abilities are, simply, unmatched. I have also been inspired by her teaching methods and style of teaching, as she was one of our contemporary teachers during my bachelor studies.
Where can we find you to learn more?
You can most easily find me on Instagram @annmariecj. I am more than happy to have a chat to anyone feeling unsure about auditioning for WAAPA or going ahead with LINK Dance Company, anytime! Just DM me.