There was a time in 2022 when Linda Studená's Instagram featured a series of mysterious images of cabbages, some vivid green or purple and obviously edible; others sculpted in bronze with a turquoise patina printed on flags. The reason for all the brassica? Studená's VCA grad show presentation, Head of State, used the humble vegetable as a focus to explore ideas around politics, commemoration and national identity.
Studená is a Melbourne-based visual artist who has simultaneously worked in project management, graphic design, disability and community engagement. She has also served as the President (and marketing and brand manager) of the Czech and Slovak Film Festival, a passion project that tapped into her own heritage as a Czech/Australian artist born in the former Czechoslovakia before immigrating to Australia in the 1980s.

Studená originally graduated from a Master of Fine Art at RMIT University back in 2004, during which she completed a year-long postgraduate program at the Academy of Fine Art in Prague, Czechia, funded by the Freedman Foundation Scholarship, National Association for the Visual Arts (NAVA). But after years away from formal study, she wanted to expand her practice and theoretical understanding and broaden her networks. It was with these goals that she enrolled in the two-year full-time Master of Contemporary Art at the Victorian College of the Arts (VCA), graduating at the end of 2022, and being awarded the Melbourne University Graduate Art Prize Innovation Award and a Masters Mentoring VCA Art Award.
ArtsHub catches up with Linda Studená to talk about her choice, and the experience of participating in the course.
Why did you choose to do a Master of Contemporary Art?
I chose to do the MCA because of the structure of the course. The first year is dedicated to studio experimentation, while the second is focused on a year-long studio project. Along with studio practice, there is a vigorous theoretical component that informs the development of ideas and the capacity for critical thinking and academic writing. The design of the studio and written tasks converge with the VCA grad show presentation and a short research paper around the year-long studio project. My aim was to 'break open' my arts practice, expand on my material interests and begin developing a research methodology that could sustain my practice for some time into the future – which it has done!
Read: Do we still value skill in arts education?
Why the VCA?
I completed undergraduate/postgraduate fine art studies at RMIT in the early 2000s, and chose VCA for a different perspective and new experience. There are many opportunities available at the VCA, from professional development talks and seminars such as Art Forum, exhibition opportunities at the George Paton Gallery on the Parkville campus and an excellent alumni program. The facilities, particularly the studios in the Stables, are exceptional spaces to work in.
What was the best thing about the course in contrast to other forms of art education you've undertaken?
What I loved about this course is the sense of community and potential to build new networks. For two years the student cohort meet with staff for weekly group seminars, engaging in critical discussion and debate around student presentations. This method is not new to art education, but is unique to the MCA in its intensity and duration. This has helped develop my confidence in communicating my ideas, and I've formed some really supportive friendships through the process.
The MCA course has a trans-disciplinary approach, which aligned with my aims to expand my knowledge of materials and processes. I took full advantage of making and testing ideas within different workshop environments, and I was fortunate to have created my first bronze in the foundry and felt fully supported during that process by a team of skilled technicians. Following the specific induction, all the workshops are available to Masters students to work autonomously on their studio project.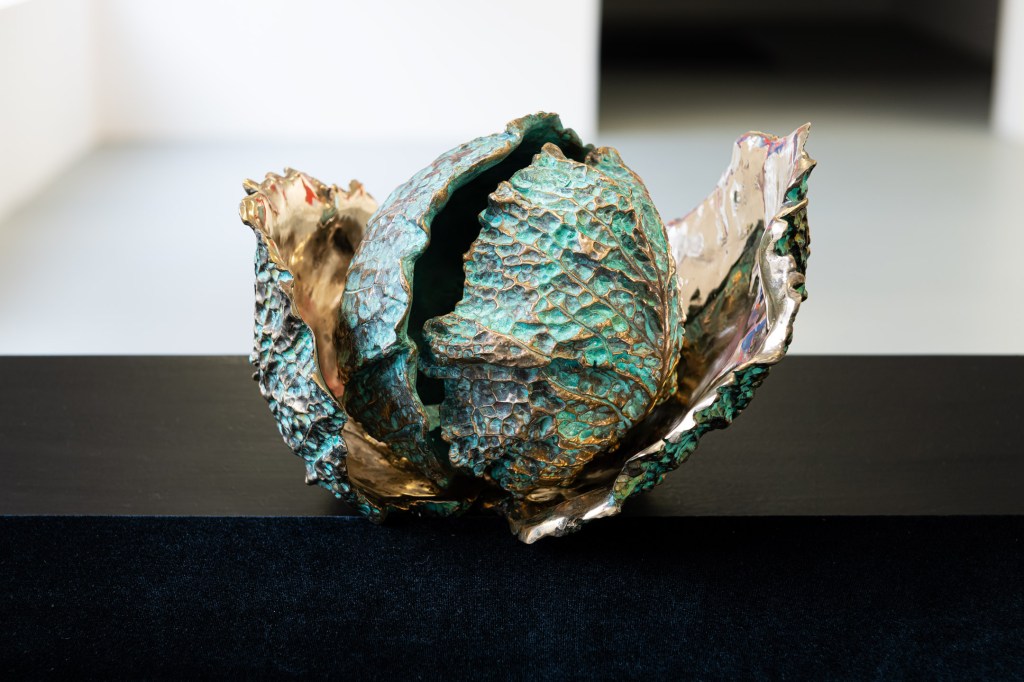 What was the hardest thing about this course?
There is a lot going on at the Southbank campus and the MCA is a fast-paced course. It's exciting being among it all, but it can be challenging to prioritise time and find a moment to pause and reflect.
What advice would you give about what the VCA has to offer?
Take advantage of all that the VCA can offer (while finding moments to pause and reflect).
What kinds of other work do you currently do, and does that work feed into your work as an artist?
I have the great privilege of working as a mentor to artists who identify as neurodiverse or with having a disability. I support the development of their artistic practice and facilitate connections with other artists and industry. I've worked in various roles across inclusion and the arts, and feel really fortunate to have connected with a dedicated community of talented artists and producers. All the relationships in my work life feed my art practice and vice versa.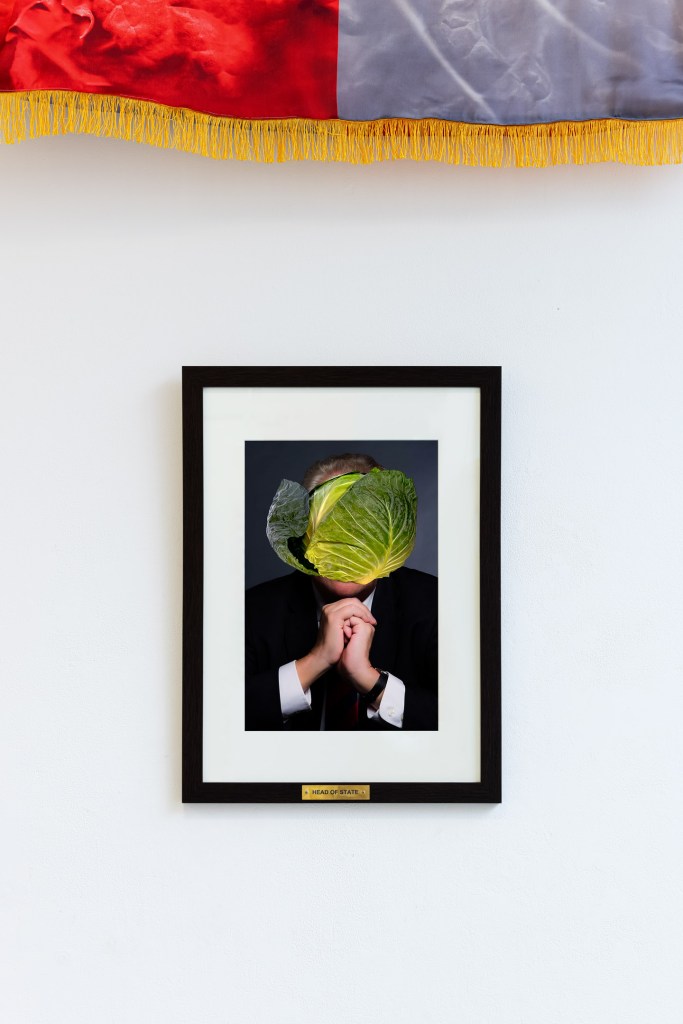 Who have been your mentors in recent years and what have they brought to your practice?
I was fortunate to have received the Masters Mentoring VCA Art Award through the VCA Access Program where I was matched with VCA alumnus and established artist Kenny Pittock and his representing gallery MARS. This program offered me a unique insight into the artist/gallery relationship and guidance on industry pathways for a sustainable practice beyond study.
I've received so much support and invaluable insight into my practice through my supervisor, the MCA teaching staff and the students.
Can you give us one tip about being an artist that you wish someone had told you?
Come up for air from time to time and congratulate yourself on a job well done.
Ideally, five years from now, what would you be doing?
I will probably be doing something completely unexpected that makes perfect sense.
Who are three artists/writers/filmmakers whose work inspires you?
I'm interested in ideas of nostalgia and the off-modern by late Russian American artist and academic Dr Svetlana Boym, and the work of Danish contemporary artist Danh Võ in relation to ideas of identity and belonging. I'm inspired by the politically charged subversive vagaries of Birds, Orphans and Fools (1969) by Czechoslovak New Wave Director Juraj Jakubisko.
What's next for you in terms of travel, work and the ideas you want to explore?
In June I'm attending an arts residency in southern France, where I'll continue to explore personal and public archives through iterative processes. I'm looking forward to exploring natural history archives and spending more time writing alongside my visual arts practice. Following the residency, I'll spend some time in Czechia connecting with family and the local art scene, before I return to work in my Melbourne studio.
Can you tell us about the cabbages in your graduation project?
In my grad show presentation Head of State (2022), I featured the cabbage as a recurring symbol through which to consider the idea of the nation-state. For me, cabbage is a food I grew up with, cook often and grow in my garden. Cabbage invokes nostalgia, is a staple across many cultures, and in this presentation is the unlikely protagonist of an imaginary nation. In my presentation I designed seven cabbage-inspired utilitarian banners with appropriated colourways from regions of Czechia, drawing on methods of agitprop strategy and heraldic tradition. The visual repetition and legacy of the bronze cabbage coincide to become official iconography, referencing both failed utopias and a celebration of the cabbage. Ať žije zelí! Vivat Brassica! Long live the cabbage!
Find out more about Linda Studená.
More about the VCA Master of Contemporary Art.