The first time I visited the Sydney Theatre Company to watch a play, I had to call a friend to work out where the box office was. I had spent time on Pier 4/5 as part of a playwriting program at the Australian Theatre for Young People but had never had reason to go upstairs and see a show at STC. I wandered back and forth along the concrete of the pier and the heavy wood floors above, stressed about being late, until I finally gave in and called my friend, staying on the phone with him until I found the Box Office tucked away halfway up the stairs.
It is funny because in the years since, the company – and the Wharf – has become almost a second home. It was at STC that I was taught how to direct a play after having solely written them for years. I've sat in the rehearsal rooms and taken meetings at the beautiful Theatre Bar at the End of the Wharf, with its postcard view of the Bridge.
Sometimes, I get this niggling feeling, though, that tells me I should not be there, that people like me don't belong in the theatre at all.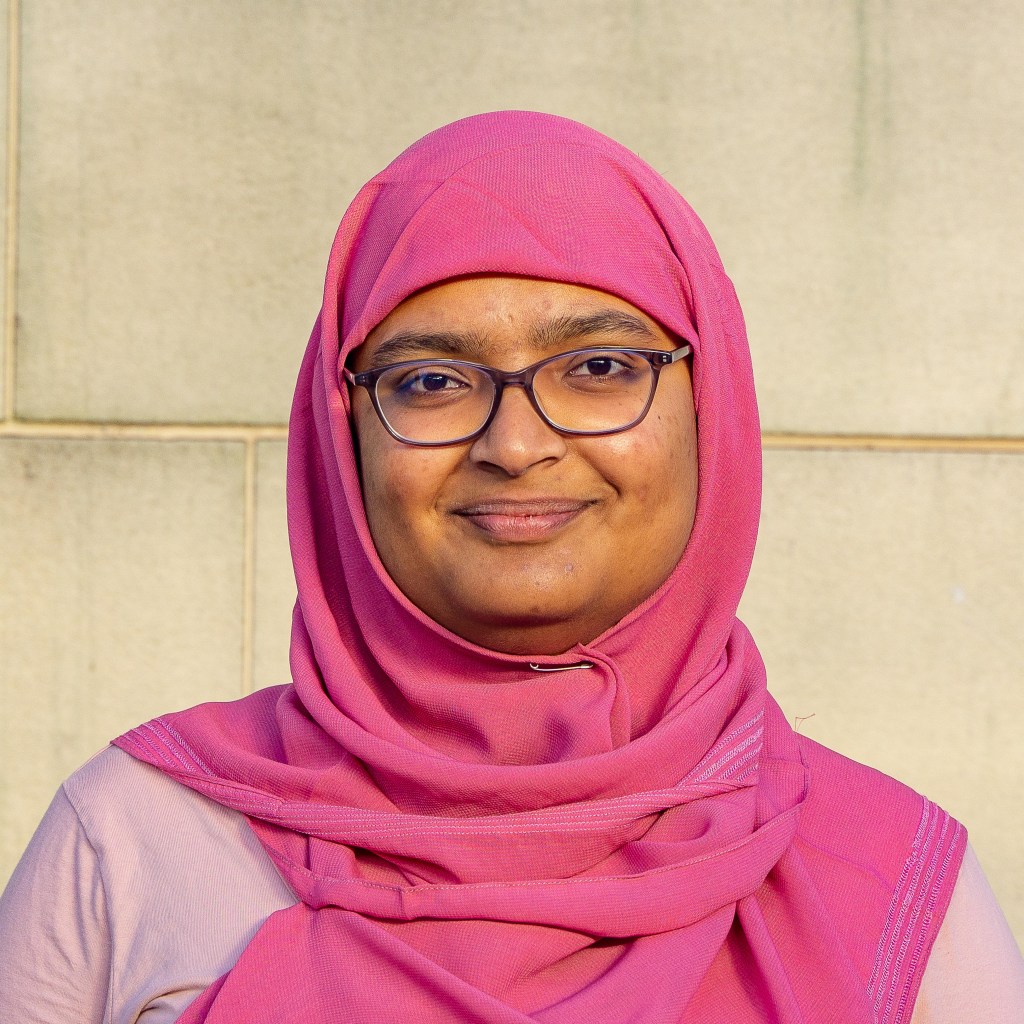 When I first moved to Sydney in 2015 and started seeing shows, I almost always went alone as I didn't want to convince my friends to pay to experience something that was often alienating. I would play a game in my head where I would try and spot the other people of colour in the audience. If I could count five, including myself, I would 'win'. In those first few years, it was disconcerting how often I would 'lose', whether in a theatre seating 80 or 800. However uncomfortable that was, it wasn't as uncomfortable as some of the actual interactions I had.
A few times, as an audience member, I have been asked bluntly why I was there. I can only assume it was because of what I was wearing: a hijab. Once it was at a friend's show about the Jewish Shabbat. Another time, it was at Taylor Mac's 24-Decade History of Popular Music, a drag show that ran over four evenings, eight hours each night, and was the centrepiece of the 2017 Melbourne Festival.
That second time, the effervescent but commanding Taylor Mac had just ordered us to put our heads on the laps of the people beside us. It was at that moment that my fellow audience member, a stranger, someone whose lap I had my head on, asked with barely any preamble, 'why are you here?'
How can you answer a question that you are sure others in the theatre would not have been asked, based solely on what you are wearing and the inferences strangers make from that?
I ended up having to go into great detail about flying down from Sydney alone, just to see the show, and explaining that I, too, was a theatre-maker before the asker felt satisfied by my answer. It left me feeling that maybe I shouldn't have been there. The theatre, as a space, should feel safe and welcoming for all. How a theatre feels depends on the people in it, the people who run it, and the physical space itself.
My experience struggling to find the STC box office was echoed earlier this year in the first job I did with the company as a director. I was invited to direct the reading of a work in progress by a young emerging writer from a culturally and linguistically diverse background. This writer and I had spoken extensively about appropriate casting and she had tracked down some potential actors who fit the cultural heritage requirements. After a number of calls, an offer was made to a bright young actor whose experience was in school musicals or singing carols at church.
Read: Film Review: Here Out West is more than diverse
On the first day of rehearsals, this young actor was more than half an hour late. I thought that perhaps, as a young actor straight out of high school, she had not realised what the expectations were at a professional theatre company. As the week progressed, she was late a few more times. I spoke to my stage manager about it and wondered what I, a first-time director, should do. I sat down with my actor and talked gently to her about the expectations for rehearsals and asked her about what was going on for her. And she told me.
Before that Monday, the first day of the development, she had never caught the train by herself, certainly not into the city. Door to door, it was more than two hours from her house in South West Sydney to the theatre in Walsh Bay. She had also never been to STC, let alone known how to get there through The Rocks from Circular Quay. I had never thought to ask her, and she had never thought to trouble me with it.
I had forgotten how foreign the theatre had once been to me, and I had failed in doing my best to ensure the theatre was accessible, physically, in the most basic of ways. With more thoughtful direction and the support of the company and its resources, this young actor brought a life and joy to a role that, without considered casting, we would not have seen her for.
There are many spaces that are uncomfortable to be in, whether it is because nobody else in an audience of hundreds of people looks like you, or because you could not work out where to park, or pick up your tickets, or that you needed to check in your bags.
A number of theatres I love in Sydney are also based in pubs or bars. In fact, I directed a show at one of them earlier this year. I did find it ironic – funny, even – that I was spending 12-hour days in a pub, in technical rehearsals for a show, while fasting during Ramadan. But that is my job and indeed, the feeling is a discomfort I can deal with personally and one that passes.
I have a young female friend who refuses to go to one of these theatres with me anymore because she has had one too many experiences of being made to feel uncomfortable by the male patrons at the pub. I wonder what it would take to make her feel safe once more.
Making spaces accessible is about physical works, like de-gendering bathrooms and ensuring there is lift access when needed, but it is also about our movement to, and through, spaces. It is about whether we can see faces like ours on the posters hung proudly in foyers, whether in the current season's shows or the many that came before, as we make our way to our seats. It is about whether we can 'win' at the game I invented on lonely evenings spent at the theatre. It is about how easy we – artists, venues and companies – make it for people to find us, our spaces, and feel safe within them. It is about how we shape spaces to welcome and not just to impress.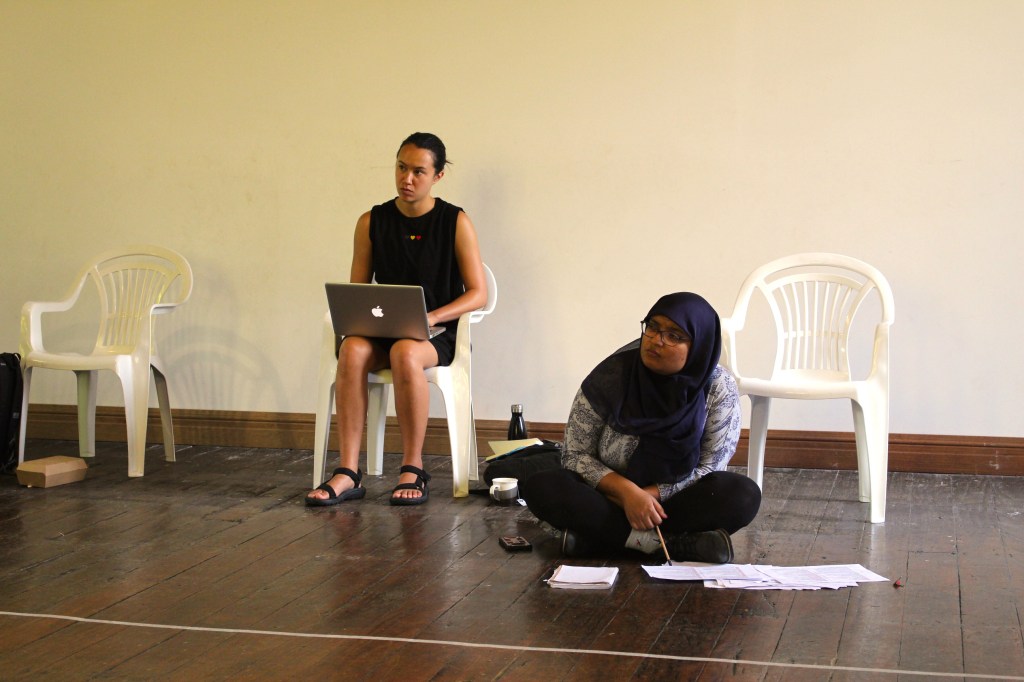 I think companies and audiences have come in leaps and bounds since I first moved to Sydney. It is no longer an alienating experience to attend the theatre. It has been a long time since an older, male stranger has offered to cover my eyes in the nude scenes – also something that has happened, but that's another story – or asked me why I'm there. I no longer play the game I used to, counting people of colour; I do not need to. I have seen shows, and theatre spaces, grow to welcome and celebrate diverse experiences and audiences. I have had the great privilege of working on some of them. However, it takes considering these differences in access needs and starting points, and working with people to address them, to really open up our spaces.
In A 24-Decade History of Popular Music, it was only on the last night of the show, when Taylor Mac made a point of inviting all the people of colour to sit at the front of the Forum Theatre, that I stopped feeling awkward and alone. I looked around and saw that there were barely two rows of us, among a sea of others, but there we were together, safe in our small group with each other. I knew none of them would ask me why I was there.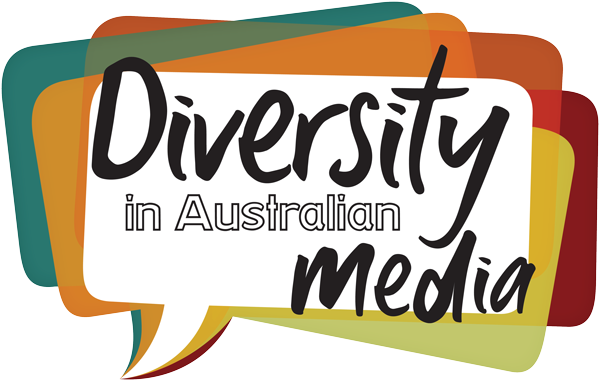 This article has been commissioned in partnership with Diversity in Australian Media. Learn more about Diversity in Australian Media by joining the Facebook group, or following them on Twitter.
This initiative is supported by Diversity Arts Australia, made possible through funding from Create NSW and the Australia Council for the Arts.