Art makes life worth living. It gives us a voice, a sense of place, a shared identity. It connects us to one another and to our cultures. It helps us celebrate the good things and process the bad ones, and 2020 has certainly given us a lot to process.
What did we do after the fires and during SmokePocalypse, when we had our first real taste of climate change? How have we survived the isolation of COVID? We turned to art.
We watched films and TV and listened to playlists and read books. We learned instruments and laid down tracks. We took photographs and shot movies on our phones. We wrote and sketched and read and heard.
Even before this crisis, Canberrans knew the value of art. We spend more time per capita on the arts here than in any other Australian city. We know what art is for. It makes sense of the chaos. It helps us get through.
Art makes life worth living, but it's very hard to make a living as an artist. I know because I've tried. I've been a writer for the past 20 years and I've run an arts practise for the past ten. It's a constant juggle, pitching grants and gigs and workshops, placing articles, securing payments. I've seen publishers go under and digital platforms emerge. Great institutions have been stripped back to the bone. Federal regulation and funding has failed us time and again. Each artform is different and in many ways, we are 200,000 individuals, not one united sector, but the struggle is universal. Art in Australia is hard work.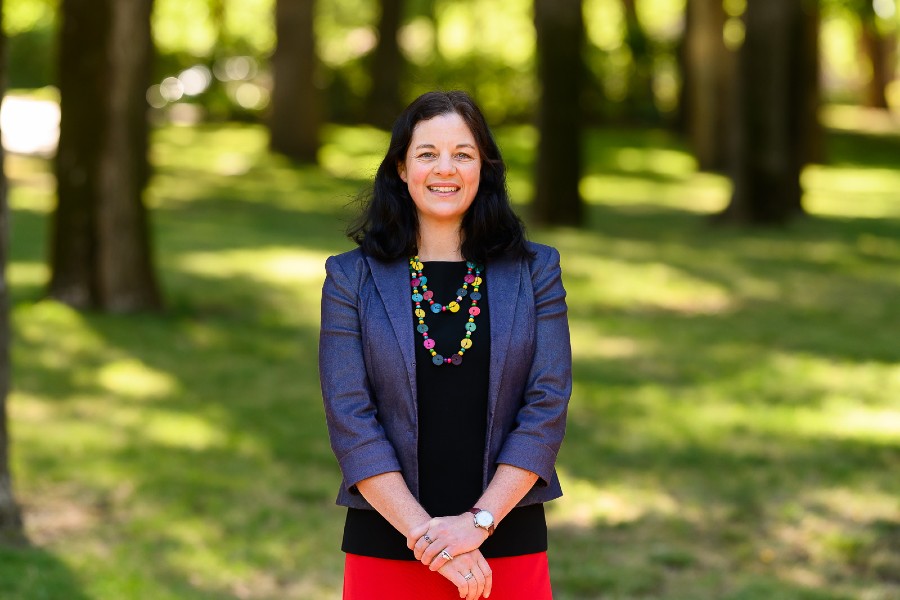 The ACT Greens' arts spokesperson and candidate for Ginninderra, Jo Clay. Image supplied.
COVID has devastated a sector already under siege. Most artists in Canberra lost the majority of their arts income. Many were unable to access JobKeeper and other Federal Government support. Many artists subsidise our creative work in related jobs. We teach classes or do corporate contracts. We manage festivals or work the bar at a show. Most of those incomes dried up, too.
This is not just a problem for artists and audiences. It's a problem for our economy. In Australia, the creative arts employ 194,000 Australians. That's as many as the finance sector and four times as many as coal mining. The arts sector directly contributes $14.7 billion to Gross Domestic Product. It supports other industries, like manufacturing, sales, education, design and professional services. And in Canberra alone, we've lost over a thousand of those jobs in the arts and recreation since COVID hit.
There is an overwhelming consensus around Australia that we need to support the sectors hardest hit by COVID, and the arts is absolutely one of the hardest hit. Supporting the arts is not simply the right thing to do. It's also the smart thing to do. The only way we'll get out of this recession is to create jobs. It's even better if we can create meaningful, secure jobs that tackle problems and create things we value.
Supporting the arts is not simply the right thing to do. It's also the smart thing to do. 
That's why the ACT Greens will support artists. We will make space for art in our city. And we'll support arts organisations, so they can look after artists.
We will trial a three-year Canberra Creative Industries program that employs 100 local professional artists. These artists might work in long-term residencies with arts organisations or educational institutions. They might work on commissioned community-led projects. They might do crossover work, like running arts programs in mental health or climate change. We will make sure that artists are paid first and paid fairly, not last and under the poverty line. Any government funding that incorporates an arts element will pay its professional practising artists first.
We will make space for art. Canberra is in need of entertainment precincts with better noise restrictions. We'll set those up so we have vibrant hubs of music, art and food. We'll also provide subsidies to help our community clubs transition into live music venues and community art spaces.
We will also support our arts organisations. We will review funding for key arts organisations so they can properly maintain the health, safety and heritage of their venues. We'll conduct this review in an open and transparent manner. We'll make sure the ongoing funding model is adequate and appropriate.
Our artists are helping us get through climate change and COVID. The ACT Greens will make sure our artists get through, too.
2020 is an awful year. A lot has happened but I don't want to go back to normal. There are a lot of problems with our pre-COVID 'normal'. The climate crisis, the housing crisis, insecure work, growing inequality. We have this once-in-a-lifetime opportunity to do things differently. Let's use it to build a better normal. Let's properly value the arts. Let's make jobs while creating the things we love and need.
Learn more about the ACT Greens' arts policy. 
ArtsHub has also published an opinion piece from the ACT's Minister for the Arts and Cultural Events, Gordon Ramsay. The Liberal Party's Vicki Dunn, Shadow Minister for the Arts, was asked for an op-ed but had not taken up ArtsHub's offer at the time of publication. 
The ACT election takes place on Saturday 17 October.