Nobody is going to accuse those teenage years of being short of drama, whether in the form of laughs, tears or something in between. These 17 Australian teen shows are all available to stream now, for you and/or the teenagers in your life.
The PM's Daughter (ABC iview)
Cat Perez is like any other teenager, with one difference: her mother is the new Prime Minister of Australia. In series one, Cat navigates life in the spotlight, while tracking down a hidden threat to her mum. Series two sees Cat take on a competitive internship that leads her to unmask a brand new conspiracy against her mum and democracy itself. It's nice to see an US film trope of 'the president's daughter' take an Australian spin. Cassandra Helmot shines in the lead as Cat Perez.
Season 2 premiered on ABC on 12 June 2023. Catch up on season one via ABC iview.
Year Of (Stan)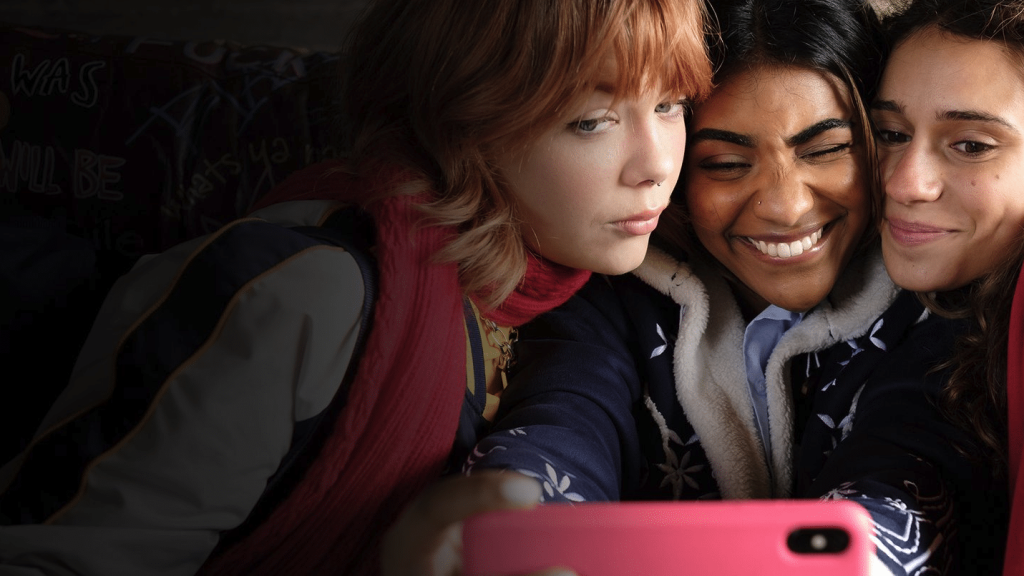 A modern look at the senior years of high school, from the makers of Bump.
As Anthony Morris wrote for ScreenHub:
The first episode of Year Of starts in risky territory for an Australian drama: a teenage party. Risky because party scenes on Australian television are notoriously iffy (the only thing worse are nightclub scenes), and anything featuring young people being their purest selves – pleasure-seeking, slang-spouting – risks coming off as cringe.

Fortunately, the creators of Year Of aren't new to this (for one, it's a spin-off of Stan's popular high school series Bump), and the party – a Year 12 event gate-crashed by our Year 11 characters – is authentically shabby yet energetic, the kind of good time had by kids not entirely sure what they're supposed to be doing half the time.

Year Of on Stan review: teenage pleasure-seeking and grief
Watch it on Stan.
Heartbreak High (Netflix)
A fresh look at Hartley High more than 20 years after the original version of the show. Filming is currently underway for Season 2 of the hit reboot.
As Mel Campbell wrote for ScreenHub:
Ultimately, what I liked most about Heartbreak High were its generic elements: the soapy drama of friendships and relationships. Gently but noticeably, it models respect, solidarity and consent – for instance, when Quinni's melting down from sensory overload and Darren stops Amerie's well-meant attempt to comfort Quinni with a hug.

Heartbreak High, Netflix, review: showing respect, solidarity and consent
Watch it on Netflix.
Read: Heartbreak High: Netflix announces season two
Dance Academy (ABC iview)
Even though the final episode premiered in 2013, this Aussie teen drama is still being watched by cult fans and its stars are regularly interviewed about their experience on the show. Plus, will we ever get over Sammy's death?
Watch all three seasons on ABC iview.
More Than This (Paramount+)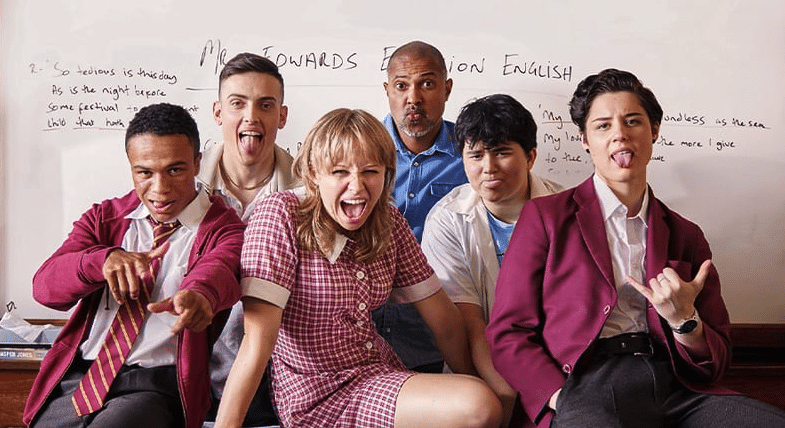 Written by teens for teens, More Than This is the real, authentic and often raw story of five 17-year-old students and their teacher, whose diverse worlds collide when they are thrown together into a Year 12 English class.
Creator, writer and lead actor, Olivia Deeble (The Secret Society of Second Born Royals, Home and Away) stars, as the series explores the unique challenges facing Australian teenagers as they come of age: social, family and school pressures, bullying, body image, relationships and sexuality.
As Mel Campbell wrote for ScreenHub last year:
The most striking thing about More Than This is how harshly, even satirically, the adult characters are drawn – with the exception of Mr E, whose class provides a calm, grounding presence in their lives. When Alex wards off his seizures by buying weed from Sammy (Josh Hueston), a drug-dealing university dropout who's tutoring at the school, Mr E finds him stoned on school grounds. But Mr E clearly sees his younger self in Alex, and takes him for a music-room jam session rather than punishing him.

More Than This review: sleek and sunny TV
Watch it on Paramount +.
Turn Up the Volume (ABC iview)
Who doesn't love a drama about a teen punk band? In this series, a talented but unlikely group of female and gender-diverse teenagers start a band and discover the strength to make their voices heard. It's deliciously Australian/Victorian. The series is set in Footscray, but there's also a character, Hex, who travels to the city from Ballarat each day.
Watch it on ABC iview.
The Hunting (SBS On Demand)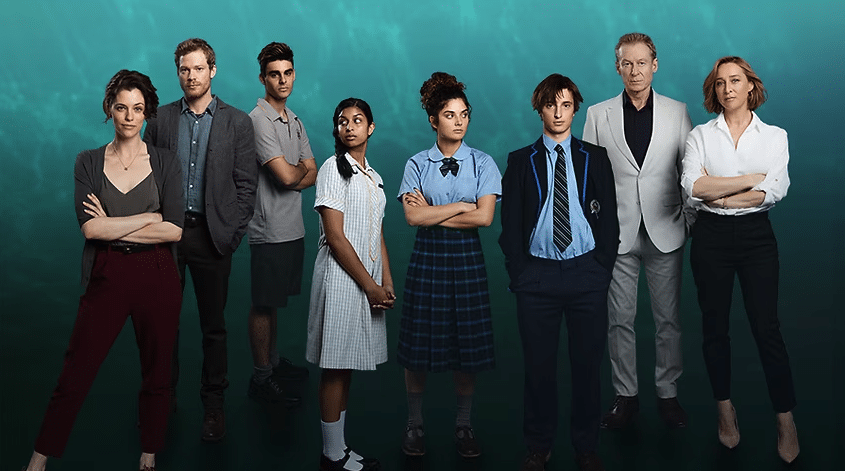 At West Park High school, a teacher finds that one of his students has a naked photo of another student on his phone. He chooses to not report the photo to keep the children from facing consequences, but is thrown when the photo appears online.
As Chris Boyd wrote for ScreenHub in 2019:
The Hunting is an extremely rare event in Australian television history. The power and topicality of the story are more than matched by the quality of the writing and craft of the production. It's as hot and urgent as it is considered. As we've come to expect from anything directed by Ana Kokkinos, the acting in The Hunting is vivid and harrowingly truthful, especially from Sardelis, Anandasivam and the younger cast members.

The Hunting is hot and urgent
Watch it on SBS On Demand.
Crazy Fun Park (ABC iview)
Chester, a high school student, loses his best and only friend Mapplethorpe in a tragic accident. Grief-stricken, he stumbles upon an abandoned theme park on the edge of town and finds that his soulmate may not be alive, but he is very much kicking.
Watch it on ABC iview.
Surviving Summer (Netflix)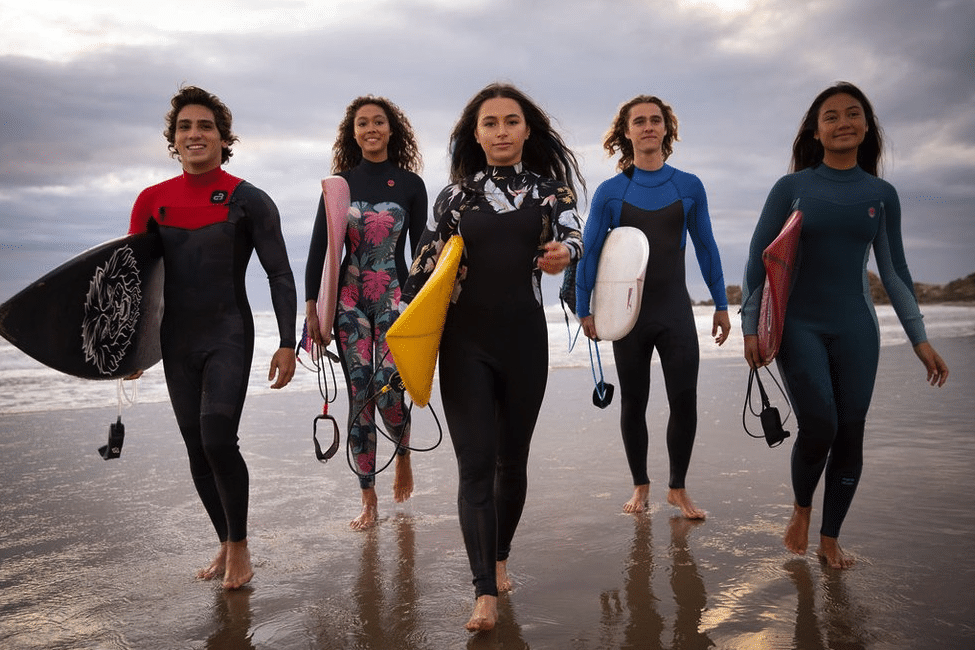 Expelled from school and exiled to Australia, a rebel New York teen makes waves among a young surfer's inner circle – and leaves a mess in her wake.
As Mel Campbell wrote on ScreenHub last year:
The paradox of surfing in Surviving Summer is that it's both a source of joy and friendship, and a dispiriting, competitive grind. It's best understood as Dance Academy for surfing, adapting that long-running franchise's popular and award-winning combination of intense physical striving, mental toughening and romantic entanglement.

Barons, Surviving Summer – surfing makes waves on TV
Watch it on Netflix.
Read: Surviving Summer season two starts filming in Victoria
Nowhere Boys (ABC iview)
After an excursion to the wilderness, four mismatched teenagers find themselves stuck in a parallel world where they're not recognised by their friends and family. There are four seasons to binge as your guilty-pleasure watch. Written by Tony Ayres, who was the showrunner for The Slap.
Watch all four seasons on ABC iview.
Bump (Stan)
A hit comedy-drama series about an overachieving 17-year-old student whose unplanned pregnancy changes everything she thought her life would be.
As Mel Campbell wrote for ScreenHub in 2021:
This is a series about the distinction between adolescence and adulthood – a messy line that doesn't have much to do with age, but about reconciling desire and responsibility. It's a sweetly satisfying watch for its melodramatic focus on emotions; but it's sharper and smarter than other Australian dramas that use comedy as a spoonful of sugar to help the woke medicine go down.

TV Review: Bump is Australia's answer to Booksmart
Watch it on Stan.
Bad Behaviour (Stan)
Based on the book by Australian author Rebecca Starford, Bad Behaviour is an emotionally and physically intense glimpse into the lives of teenage girls at the wilderness campus of an exclusive girls' boarding school.
Watch it on Stan.
First Day (ABC iview)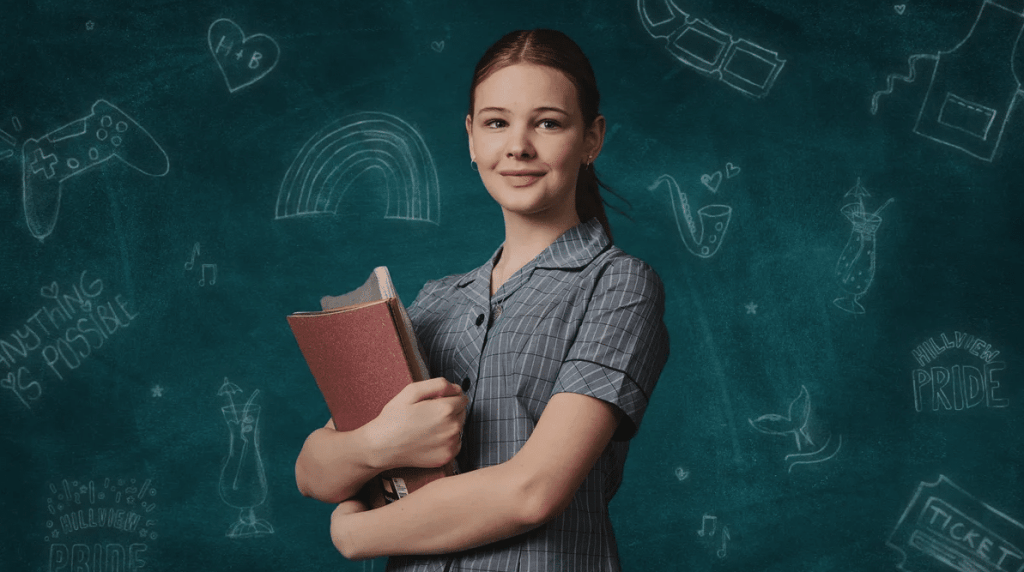 In season one, Hannah Bradford is a 12-year-old girl going through all the challenges of starting year 7. In season two, we see Hannah stepping into her own power and challenging the underlying level of transphobia among her classmates. This ground-breaking teen drama stars Evie Macdonald – the first transgender actor to play a lead role in any Australian program. It's also just a really good story about fitting in as an Australian teenager.
As the series writer-director Julie Kalceff told ScreenHub's Rochelle Siemienowicz in 2021:
We got a lot of really positive responses to the first season from people who maybe didn't know much about it, or who had a trans family member and were able to watch the show and then start a discussion. A lot of our cast said that with the first season their own family and friends didn't know much about what trans was, and it allowed them to talk and learn.

I feel that with more representation and exposure, people are becoming more aware of gender diversity, but Evie still gets a lot of comments personally, both positive and negative. There's still a long way to go.

Julie Kalceff on First Day, trans representation, Hulu deals and Here Out West
Watch series one and two on ABC iview.
MaveriX (ABC iview)
An elite academy for motocross riders in Alice Springs. It's kiiiinda like Blue Water High but on motorbikes. Plenty of mullets, red dirt and classic Australian dialogue. Who doesn't love a feel-good sports drama?
Watch it on ABC iview.
Barracuda (ABC iview)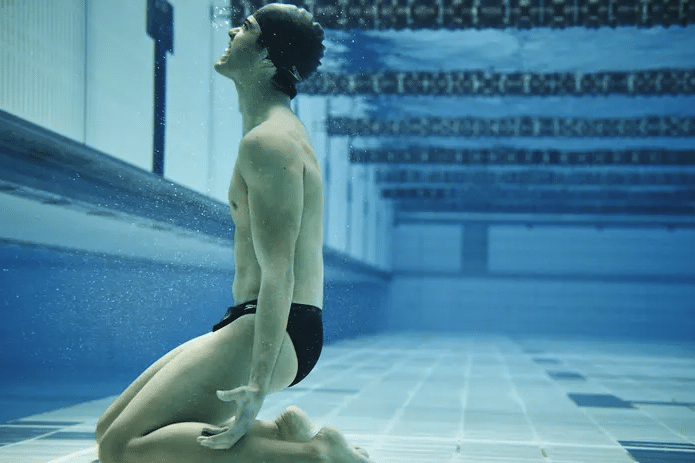 Young swimmer Danny Kelly is in pursuit of Olympic gold. Based on Christos Tsiolkas' novel, Barracuda is a moving story about obsession, desire, success and the terrifying risk of failure.
Watch it on ABC iview.
Soundtrack to our Teenage Apocalypse (ABC iview)
Even during a zombie apocalypse, triple j Unearthed High would still go ahead. Filmed entirely in the ABC Ultimo building, this series is about four music-obsessed teens who get trapped inside the ABC building during a zombie outbreak. But, they're on a mission to win Unearthed High so the end of the world will have to wait. It's as meta as it sounds and we love it.
Watch it on ABC iview.
Tomorrow When the War Began (ABC iview)
Although it's hard to beat the 2010 feature film version starring Caitlin Stasey, the ABC series featuring Deborah Mailman does just that. A group of young friends see their lives changed forever when their hometown becomes a warzone. Shot in Victoria around Clunes and Barwon Heads, the bush oasis known as Hell in the series is actually Hanging Rock.
Watch it on ABC iview.