Christmas might be over, but if you can't get enough of the festive mood be prepared to jump into a vibrant lineup of events for the Lunar New Year.
From gourmet food to lion dance, the Lunar New Year is celebrated across countries in Asia including China, Vietnam, South Korea and Malaysia, and has become a symbol of prosperity, tradition and also longing.
Calculated according to the lunar calendar, 2022's Lunar New Year begins on 1 February and is traditionally celebrated for 15 days with plenty to explore.
EVENTS BY STATE
NSW:
Here in Australia, the annual Lunar New Year Celebration in Sydney alone attracts around 1.5 million visitors and is an exemplar of the diverse cultural events on offer. Catch the unmissable lion dance on 29 January at the Haymarket street festival or go on a tiger lantern trail around the CBD. Five Asian-Australian artists will present banner artworks across outdoor satellite locations to explore what the Year of the Tiger means for them.
Read: Creative work predictions for Year of Tiger
The China Cultural Centre Sydney presents Artistry from Homeland of Pandas, an exhibition exploring the charm of the traditional handicrafts and cultural heritage from the Sichuan province.
On 3 February Powerhouse Museum presents Five Hundred Arhats and Lunar New Year after hours celebration in partnership with the City of Sydney and Korean Cultural Centre.
The Maritime Museum is offering a lineup of diverse programming on three weekends throughout the festive season, including an exhibition and performance by artist Eugenia Liam, K-pop, 4A Kids Artist Workshops, and print making with Amy Ge.
4A Centre for Contemporary Asian Art will also present Cindy Yuen-Zhe Chen: Spaces to Stir, a newly commissioned body of work responding to unique landscapes and stories of women-identifying artists at the Maritime Museum from 29 January – 27 February.
Take the opportunity to see Big in China at White Rabbit Gallery featuring star studded contemporary Chinese artists Xu Zhen®, Tang Nannan, Lin Yan, Zhang Peili and more. The show draws from the White Rabbit Collection to explore China's rapid economic development and what it takes to move a population en masse. On view until 22 May.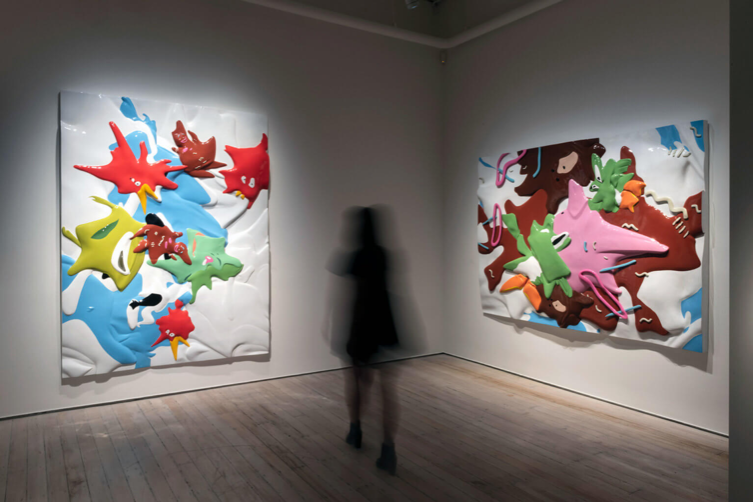 Also in Sydney, Ausfeng events presents the Year of the Tiger in Concert on 5 February, both at the Concourse Chatswood and live-streamed. The orchestral performance in collaboration with Willoughby Symphony Orchestra will be conducted by Alan Bellhouse recipient Shillong Ye. The Lunar New Year Comedy Festival will also be presented in Chatswood alongside The Magic Flute opera with an Asian twist.
Korean Literature Week runs from 26 January – 9 February in Hornsby to celebrate the Lunar New year and will provide Aussie book lovers the opportunity to encounter a selection of highly acclaimed Korean literature books. Visitors can also make Paper Hanbook (Korean traditional garment) and lucky pouch.
Lunar New Year at Bankstown includes a full lineup of stage performances and activities featuring an Australia Red Maple Leaves Art Inc dance and fashion show, the exhibition Cultural Cartography by young Asian-Australian artists curated by Guan Wei, and an oriental dough sculpture display.
VIC:
NGV International will be celebrating Lunar New Year on 5 February with a lineup of free art-making activities for kids and families, live DJ with Vivian Vo aka Small FRY, and dragon dance performance by Hong De Lion Dance Association.
The Melbourne Symphony Orchestra is putting on a special performance which blends the tradition of Western opera and Chinese masterworks on 5 February at the Hamer Hall. The program will feature Li-Wei Qin on the cello, conductor Joshua Tan, soprano Sharon Zhai and tenor Kang Wang. They will perform pieces from Mendelssohn, Zhao Jiping, Puccini and more.
QLD:
BrisAsia Festival will stage a Lunar New Year takeover of the Chinatown precinct in Fortitude Valley with roving performers and lion dancers on 5 February. Included are performances of Filipino Australian cultural dance, Grandma Yen comedy, Toko Ton Japanese drumming, and Korean traditional Samuel nori and haegeum instrumental performances at Brunswick Street Mall.
At the time of writing BrisAsia Festival is also presenting Hội chợ Tết 2022 Vietnamese Lunar New Year event at the Vietnamese Community Centre on the night of 28 January, but the 29 January event has been cancelled.
SA:
Adelaide artist Jake Yang has been selected as Adelaide Festival Centre's 2022 Lunar New Year artist and will present a large-scale chalk drawing in situ of the Chinese zodiac tiger, on view in the Dunstan Playhouse Foyer from 12 – 18 February. Visitors can catch his work in progress on 12 February in the Space Theatre foyer, followed by the Lunar New Year Concert at 6pm.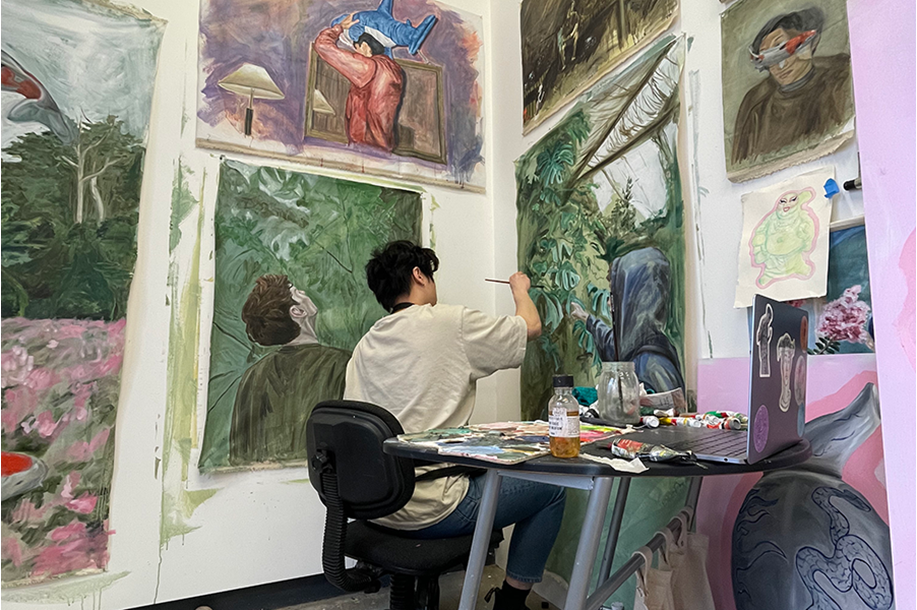 AGSA's first Sunday program will also join in the Lunar festivities on 6 February with an immersive art safari discovering, drawing and sculpting animals of the Chinese zodiac. Suitable for kids 3 – 12 years; capacity limits apply.
WA:
Fringe World presents Perth Chinese New Year Fair 2022 on 6 February to celebrate the Year of the Tiger at Perth Cultural Centre. The free admission street carnival is packed with stalls, art and craft workshops, games, and vibrant performances.
ACT:
Lunar New Year Festival in Dickson will offer a kaleidoscope of colour, sound, tastes and aromas over three consecutive weekends, starting 27 January – 12 February. Lunar New Year Eve will see stage and roving performances, dancing, live music and workshops. Performers include local dance groups such as Red Cedar and Project Beats, live music from Kim Yang and Lucy Sugerman, workshops with Moon Bear Kung Fu and Tai Chi Academy as well as Chinese calligraphy and lantern workshops.
NT:
The Darwin Chinese New Year Festival is designed as a family day out for all, to be held on 26 February at Sitzler Netball Stadium Marmara. There will be plenty of hands-on activities for kids of all ages.
Tasmania's Chinese Community Association and Christmas Island traditionally hold Lunar New Year festivals, however dates and programs are yet to be confirmed.
DIGITAL EVENTS
While watching the New Year's Gala is a Chinese household tradition on Lunar New Year's eve, there are plenty of accessible digital programs to join in the festivities from home.
City of Sydney will also be releasing eight online programs including two concerts, the Animated Kids' Show, videos on the twelve solar terms and streaming of the 2022 CCTV Spring Festival Gala Evening.
New York's Met Museum also have a range of online programming to get you in the festive mood, with free virtual activities that are prerecorded to access regardless of which time zone you are in.
This year members of the Vietnam Heritage Centre will present Vietnamese Áo Dài (traditional garments) and dance, artist Vincent Chong will stage a spectacular calligraphy performance in sky-high heels, and Brooke Russell Astor Curator of Chinese Art, Jason Sun will introduce viewers to the upcoming exhibition Celebrating the Year of the Tiger, among many other online activities. Videos are captioned in English, Simplified Chinese, Korean and Spanish.