Brett Jenkins is an experienced media and drama teacher with a passion for engaging students through innovative and contemporary lessons that change all the time. He teaches at Upper Yarra Secondary College, a public high school with approximately 600 students, located in Victoria's gorgeous Yarra Valley, about 65 kilometres from Melbourne's CBD.
Jenkins has a special interest in teaching video games as part of media. He recently presented at the Games for Change Asia-Pacific: Festival 2022 on how to incorporate video games in the classroom. He is an education committee member of Australian Teachers of Media (ATOM) and this year recorded a series of short video seminars on how to implement the popular Florence video game into classrooms at a variety of year levels.
ArtsHub asks Jenkins about the joys and challenges of teaching media at secondary level. He talks about the essential role of media teachers in helping students critically navigate the transforming digital media landscape, and giving them tools to create their own media.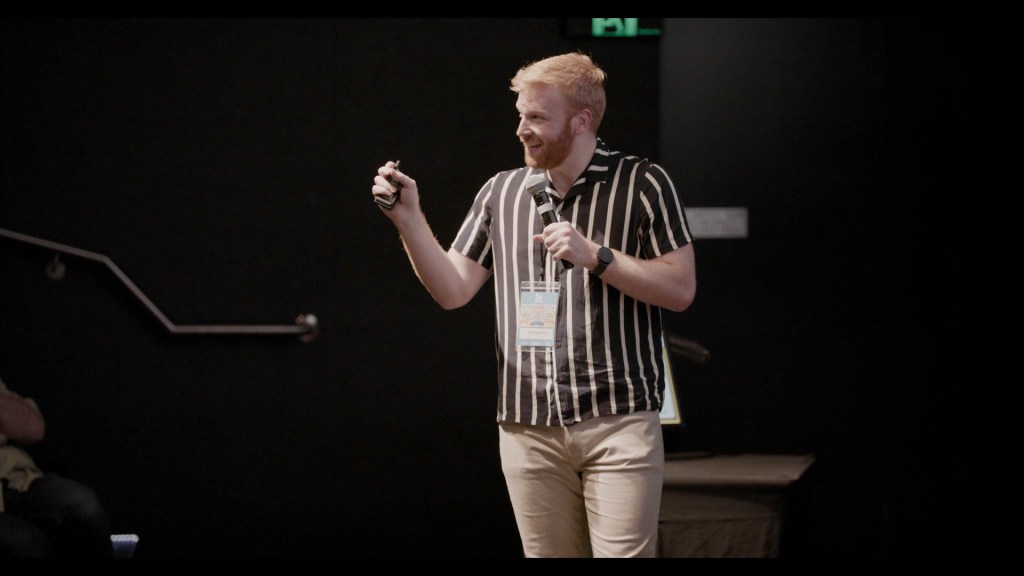 How would you describe what you do?
At the end of the day, being a teacher means marking rolls, planning lessons, attending meetings and consuming coffee above the recommended daily limit. The deeper answer, however, is that every day you get to interact with a variety of students and make an impact on their education and future. As a media teacher, my goal is always to get students thinking on a deeper, critical level about the ever-evolving media landscape – why are we so connected to the media we consume? How is technology outpacing our mental capacity? Is it possible to represent a true reflection of reality in the media?
But also, we have to acknowledge that not everyone in the world has great access and exposure to technology. For many students, school is their first opportunity to even hold a camera or use editing software. The role of a teacher is to guide students through a learning sequence that is appropriate to their knowledge and ability.
Read: Metro magazine's future under threat
How did you get started in your career?
Immediately after high school I knew I wanted to work in the arts industry, but was worried about inconsistent work in a very competitive industry. I felt as if teaching landed in the perfect middle ground, consistent work combined with working in the arts industry. During my studies at Deakin University, I was recognised for my passion in media studies and gained employment as an access and engagement officer. Long story short, I would go to high schools and explain to students what studying media at university is like. After completing my double degree, I immediately obtained a full-time position as a media and drama teacher. There was a really smooth transition period becoming a teacher after high school because I was familiar with the classroom setting from a student perspective and the expectations of a good teacher. When you study at university, you'll have several placements, which are excellent opportunities to experiment and test your skills as a teacher.
What's an average day or week like?
They never tell you in teaching just how many lives and students you interact with. From a school of hundreds of students I could recall the lives, problems and stories from many of them. Even before my first class, I'll have passing conversations with several students. Teaching is a very social and people-oriented job. Every day and week is different. Even as a media teacher, I always like to get out on camps, sport days and excursions. Delivering lessons is only a fraction of teaching. It's probably what makes the job so interesting, that no two days are ever the same.
Just this week alone, my junior drama students are learning about the effects of lighting on stage, while my senior students are creating mind-bending performances about the theory of evolution. My junior media students are learning the basics of video editing and creating radio programs to go live on air, while my senior students are studying nihilism in the film Everything Everywhere All at Once. Yet, in one month's time, we'll be on different topics in the subject. I love that teaching is constantly moving.
What's the most common misconception about being a media teacher?
That it's just film studies. 'Media literacy' is a term that is appearing more and more. Technology is evolving faster than our mental capacity is and this really makes media an ever-evolving subject. Media encompasses all aspects of communication and media forms, print, video, advertising, social media, audience influence, power. As a media teacher it is vital that we are aware of the contemporary media landscape that is ever-evolving and teach accordingly.
If you were interviewing someone for your job, what skills and qualities would you look for?
Relevance. Not the 'hip and cool' youth relevance, but an understanding of what is happening in the media landscape in the current day and age. If you took the media studies curriculum from 10 years ago and taught it today, it would be outdated. If anything, the COVID-19 pandemic showed us just how reliant we are on a digital lifestyle. I would want someone to work in this field with a passion for life-long learning and the ability to adapt and teach modern content.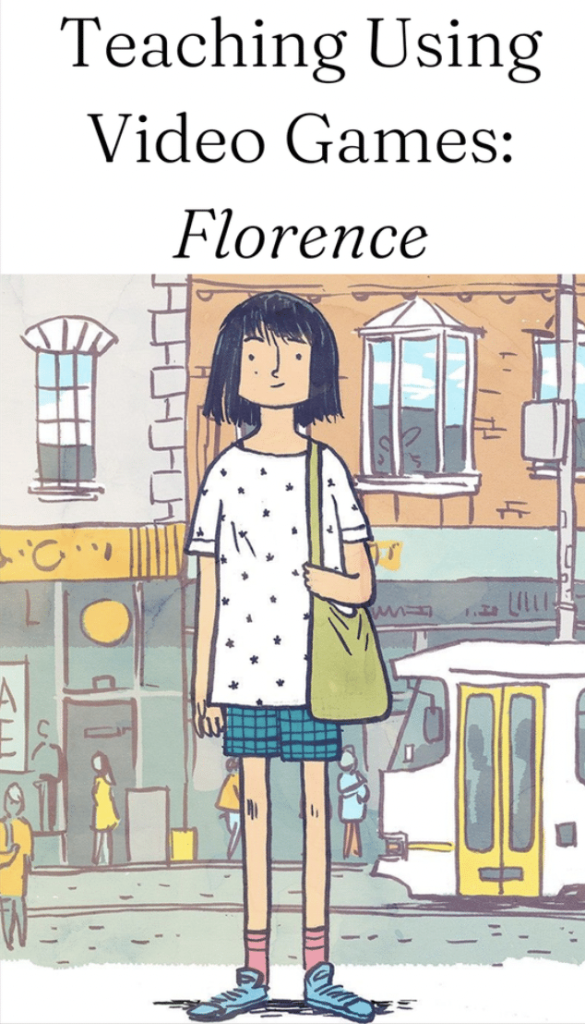 What's the best thing happening in your field at the moment?
The COVID-19 pandemic forced the education system to go through an unprecedented change. We had to teach lessons in a form that had never been widely adopted and there was a larger emphasis on the purpose of education and learning, as opposed to assessments and performance. In a post-COVID (mostly) world, there is a shift in attitudes surrounding education when it comes to assessment and content.
I've been integrating video games and game-based learning into several lessons, sometimes to just teach them about the subject – no assessments or hidden strings attached. From my experience, I believe there is a growing respect for fun, engaging, worthwhile lessons.
What's the most challenging thing about teaching in the current media/screen environment?
Coming back to the idea that media is ever-evolving, at times it can be daunting to teach content that is changing or fresh. For example, this year I taught the film Everything Everywhere All at Once. The film only came out last year, but I knew it would be brilliant to study. Studying a fresh film means there can be limited resources and 'developed' material out in the wild. This can carry over to news events and technologies. Artificial intelligence (AI) and ChatGPT are beginning to make an impact in education, but are so fresh it can be daunting to approach the issue without knowing what you're getting into.
What does ATOM (Australian Teachers of Media) bring to your practice and profession?
ATOM has been a great network to connect with other media teachers. During the remote learning/pandemic period it felt as if every teacher became isolated. Just being able to bounce ideas off other teachers and share resources from experienced teachers has been beneficial. As teachers, we hold ourselves to very high standards and sometimes doubt our own ability. I love not only connecting with other teachers, but helping them by sharing resources and preparing lessons. Teacher-based networks, such as ATOM, are invaluable in education to both teachers and students alike.