A successful career in the arts is about much more than making art. It's also about understanding art theory and history, critical and creative thinking, and developing an appreciation of what art contributes to society.
'Art offers us a world of dangerous and wonderful possibilities,' said Greg Ackland, principal lecturer in visual arts at TAFE SA's Adelaide College of the Arts (AC Arts).
At AC Arts you will study these essential disciplines as you develop your creative skills. Whether your creative passion is painting, sculpture, printmaking, photography, ceramics, or jewellery, AC Arts has the facilities and equipment to help you develop your technique and refine your ideas. And gaining a recognised qualification can accelerate your career and open up new opportunities.
AC Arts offers a range of study options from short courses to a Certificate IV or Diploma in Visual Arts. There is also the opportunity to gain a Bachelor of Creative Arts (Visual Arts) degree offered in partnership with Flinders University. Applications are now open for AC Arts' mid-year intake.
Students in the Bachelor of Creative Arts learn about cultural history and theory, how to realise and present artwork, and how to develop a sustainable creative professional practice. The course includes critical art studies, colour theory and design principles, 2-D and 3-D design processes, and critical and creative thinking skills. These are important life skills as well as key visual art competencies.
'We are committed to life-long and life-wide teaching in the visual arts where our learning community and their sense of belonging are central to their studies,' Ackland said.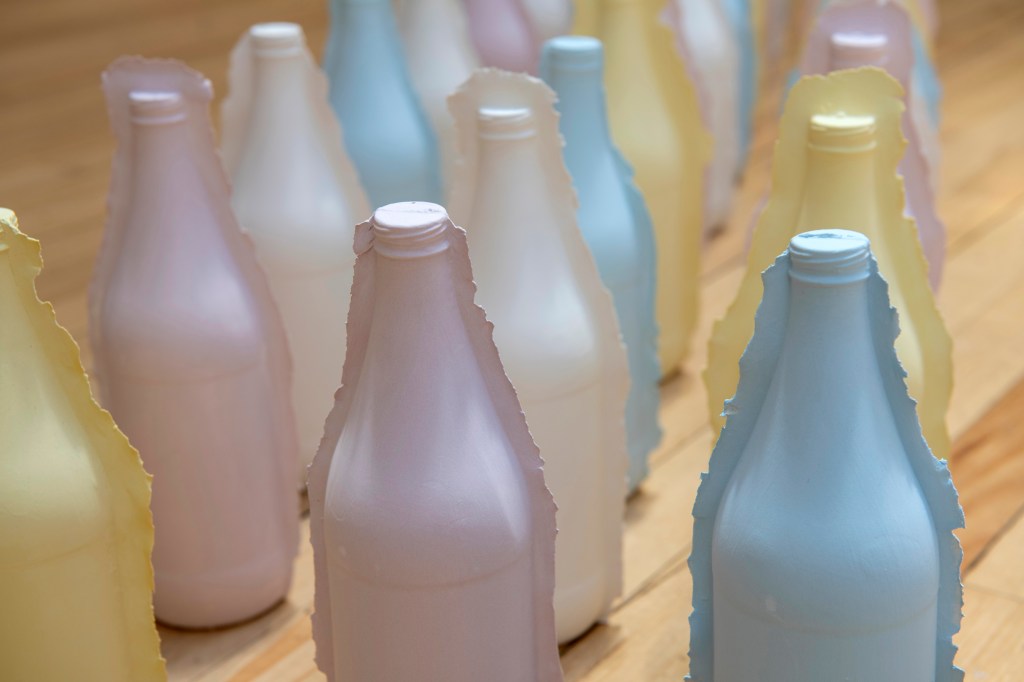 The lecturing staff at AC Arts are all passionate and experienced educators with diverse arts practices and considerable industry connections that can benefit students during their studies and even after they have graduated.
'Our visual arts courses offer a comprehensive grounding in the practical and theoretical aspects of contemporary and traditional visual arts practice,' Ackland explained. 'We also ensure students have a thorough understanding of the sustainable business and communication skills needed to make it as an arts professional.'
Boasting industry-standard workshops, studios and exhibition spaces, Adelaide College of the Arts was designed to offer excellence in arts training and education. Centrally located in Adelaide's Light Square, AC Arts is Australia's only tertiary institution housing performing arts, visual arts, and design in one building. This multi-disciplinary environment makes it a creative hotspot that nurtures innovation and inspiration.
'Our students have the freedom to study and create together offering unparalleled opportunities to build career defining networks.'

Greg Ackland, principal lecturer in visual arts, Adelaide College of the Arts
AC Arts is also home to a professional exhibition space, the Light Square Gallery, which hosts regular exhibitions that are a staple of the Adelaide arts scene.
'The Gallery promotes exceptional contemporary artists, including emerging artists, TAFE SA students and graduates, and our acclaimed lecturing team,' Ackland said.
'Many of our graduates are also building significant and independent visual arts careers through exhibitions, studio residencies, public art projects, and prestigious awards at a national level, including the winner of the 2021 Ramsay Art Prize, Kate Bohunnis.'
Studying the visual arts is not just for those aspiring to be practising artists. We live in an image-saturated world and the ability to understand and develop visual communication is increasingly important. People with highly developed visual skills are now in demand, not just as creators, but as thinkers and strategists.
The visual arts also allow you to address the issues you care about, such as climate change and the environment, and race, gender, and equity. Art has always been political and artists are often at the vanguard of critique and dissent. From revolutionary street art to posters and image-making, the visual arts give you a platform to say what you believe.
'Our students are able to consider, develop, and communicate the significant issues as well as celebrate beauty. We explore ideas and develop and craft our understandings of our social and cultural identities,' Ackland concluded.
Find out more at the Visual Arts Information Session on Tuesday 14 June at 6pm. See the studios, workshops, and facilities first-hand, and meet some of the visual arts lecturers at Adelaide College of the Arts.