The digital sphere has been connecting us socially and emotionally. ArtsHub's ongoing mission is to help people through 2020 by continuing to publish inspiring content and provide creative solutions for our audience.
Here's a look at digital arts activities, just a click away. This stimulating array of resources is designed to educate or entertain as the arts continues to show it has no limits.
EVENTS, LECTURES & IDEAS

Dive into the lives of women who've challenged the status quo and inspired change – a straight-talking cattle wrangler, an aviatrix, a transgender priest, Qld's first woman doctor and a human rights activist­ – in this State Library of Queensland podcast.
COURSES & WORKSHOPS

Join a group music class or take a private lesson through the Open Academy at the Con and access the Conservatorium's experienced teachers wherever you are. Term commences October 12.
COURSES & WORKSHOPS

Get started in 3D Animation, Game Design & Programming!
Interested in learning how to create 3D animations, design or program games? AIE's beginner courses are a great first step in learning new skills or explore future careers.
ONLINE EXHIBITION

Swan Hill Print and Drawing Acquisitive Awards
This online exhibition comprised of 56 outstanding artworks, books, prints and drawings, representing some of the best works on paper from across Australia. The winners are Catherine O'Donnell and Carolyn Craig.
COURSES & WORKSHOPS

AFTRS' Bachelor of Arts Screen: Production
Developed in response to the needs of employers across the sector, the AFTRS' Bachelor of Arts Screen: Production will help you become the multi-skilled content-creating visionaries that the film, television and creative industries are looking for. Close 9 November.
COURSES & WORKSHOPS

The National Wool Museum's We the Makers Create is now on and includes video tutorials on sustainable fashion to help you learn valuable skills, become inspired and work magic. Whether you're a professional or beginner, let local experts guide you in the creation of your next piece.
EVENTS, LECTURES & IDEAS

The Australian National Academy of Music (ANAM) releases fortnightly episodes of ANAM Radio highlighting beloved archival performances. Listen to interviews with ANAM musicians and alumni and watch exclusive videos of past concerts featuring works by Mozart, Beethoven, Dvořák and more!
COURSES & WORKSHOPS

Where Screen Careers Become a Reality
Don't just watch, start making! From festival-ready films to games and animation, you'll create it all at Swinburne. Swinburne takes a hands-on approach in state-of-the-art facilities, so you can theorise your ideas, and then make them a reality. Love this stuff and want an exhilarating screen career? Choose Swinburne.
EVENTS, LECTURES & IDEAS

Conflict in My Outlook_We Met Online

Image: Daniel McKewen and Anonymous chat with anon (production still from The Ideo-log Project), 2020. Image courtesy the artist and Milani Gallery, Brisbane
Australian and international artists explore the deeply polarising realities underpinning our relationships with new, networked technologies in an era of mass connectivity, post-truth politics and surveillance capitalism.
EVENTS, LECTURES & IDEAS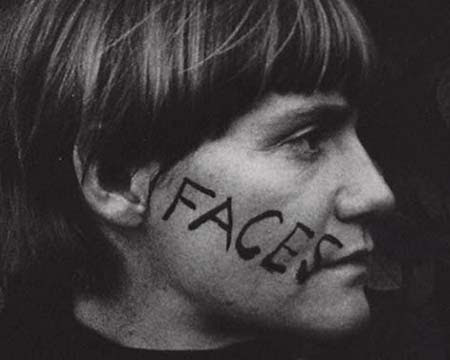 Image: Sue Ford, Faces (detail), 1976, National Gallery of Australia, purchased 1984 © Sue Ford Archives, Melbourne
Join global thinkers on gender and the arts for the National Gallery's Know My Name Conference. Foregrounding First Nations perspectives and diverse voices, the conference is accessible and delivered virtually.
COURSES & WORKSHOPS

Western's Postgraduate Information Sessions
Take your career to the next level with Western Sydney University's Masters programs in Arts, Creative Industries and Digital Humanities. Hear from leading academics and have your questions answered at their next Postgraduate Information Session on Thu 5 November.