Applications are now open for the new one-year course, which combines an intensive program of performances in front of live audiences with studio-based classes and formal study units.
Course Director Cara Dinley said the First Year Performance Intensive offers students extensive hands-on experience with live performance, with four different productions plus a cabaret season embedded into the course work throughout the year.
This is complemented by studio-based classes in dance, voice, acting, improvisation and accents, as well as a wide range of elective subjects that expand performance skills.
Production experience is crucial
As Course Director, she said that the production aspect was a crucial aspect of the Intensive model.
'During the pilot we saw how students responded to working on productions,' she told ArtsHub. 'There was a substantial shift in their initiative and leadership skills after production seasons.'
She said the emphasis on production is what makes the course unique. 'Most schools head towards an end-of-year production, but our experience in the pilot has led us to develop this model,' she said.
Dinley said that in 2020, students in the First Year Performance Intensive productions will work on a play with music and puppetry, two contrasting musicals, a Shakespearean play and a self-devised mini-cabaret, all of which will be performed before live audiences across Melbourne.
A broad introduction to the industry
Delivered in partnership with The Australian Teachers of Dancing, the course is for students aged 17 years and up, and is particularly useful for school leavers who are seeking a broad introduction to the industry.
'It's ideal as a gap-year course for young people who want to develop their skills,' said Dinley. 'We've had students who discovered what they wanted to focus on through doing this year's pilot. One student discovered his interest is in dance, and has decided to audition for the dance course at the VCA.'
'The idea is to develop skills so students can either head straight out into the industry or continue on to audition for longer Bachelor courses at VCA or WAAPA appropriately and competently.'
The idea is to give students a broad introduction to the form of musical theatre. 'Obviously, modern musical theatre requires lots of different skills,' she said. 'It's about stretching the edges of different disciplines and bringing a broad experience, so they can refine what they wish to do.'
Triple threat

As a formidable triple threat in her own right, Dinley brings a wealth of industry experience to her work. A classically trained dancer, from the ages of 18 to 28 she toured Australia, New Zealand and Asia performing in 11 different musicals, before moving into directing, choreography and producing theatre.
As well as enjoying a range of masterclasses from industry experts, students will access the experience of the newly appointed Musical Director Daniel Puckey, whose experience in musical direction includes many high profile musicals, including Muriel's Wedding The Musical, The Book of Mormon, The Lion King and King Kong.
In the Dance faculty, Dinley will be joined by Jason Duff. A graduate of the Australian Ballet School, Duff is also classically trained, and has performed principal roles both nationally and internationally. He has danced with the Bolshoi Ballet as well as working with stars such as Kylie Minogue, Jimmy Barnes, Christine Anu and Rhonda Burchmore.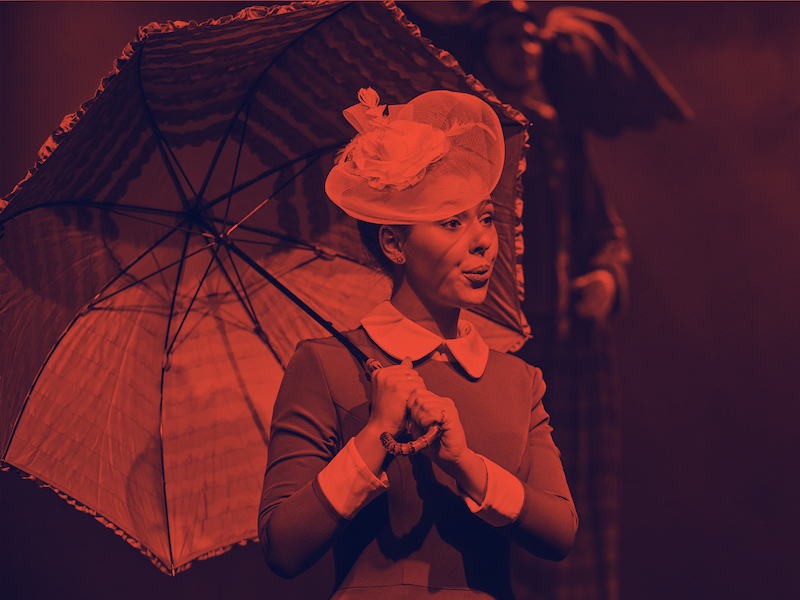 Stage School Australia's 2019 Performance Intensive production of Seussical. Image by Kit Haselden.
Performance is clearly in Dinley's blood – she's third generation. 'My mother was a professional singer, dancer and actor in JC Williamson's musicals,' she told ArtsHub.
'My great aunt was a touring theatre performer after the Depression, and my grandmother was an acrobat who performed in between features at the movies – the top of the human pyramid!'
She said that teaching felt like a logical development in her career. 'The arts can be a challenging place, and good training is a necessity,' she said.
'I like being a responsible person, a positive role model for younger performers. I've had some incredible teachers in my life, and I want to pass that on.'
2020 applications are now open for the fully accredited Diploma of Musical Theatre. Apply now.