Adopting the mantra 'authentically Sydney, genuinely global', Vivid Sydney is leaning into two powerful words to evoke its promise to audiences in 2022.
ArtsHub asked Festival Director Gill Minervini what she was envisaging when she described the iconic light, music and ideas festival as 'authentic and genuine'?
'When something is authentic of a place it creates an army of advocates,' Minervini replied. 'With an event like Vivid Sydney, the reason for its success is the way it interacts with the city, the icons, the people, as well as business, creatives and our artists – it is very authentic of this place, but it is also genuinely global in its impact. We have creatives from all over the world on the Vivid Sydney stage – and this has an incredible reverberation around the world.'
Minervini, who joined Vivid Sydney in April this year, will shape her first edition of the festival by overlaying this macro/mico lens across the city. She is now inviting artists to be part of her new vision.
Vivid Sydney has opened Expressions of Interest for its next edition, which takes place from 27 May – 18 June 2022.
Minervini believes that Vivid Sydney's success lies in its 'mix of large-scale works, immersive works, refreshing ideas and music, from emerging artists to incredibly well-known artists, together in a place that is totally unique for 23 nights'.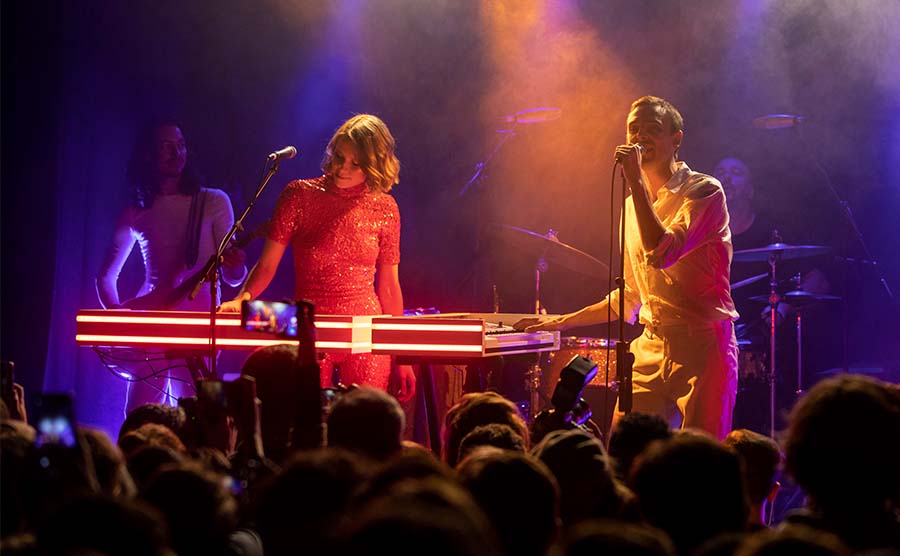 Vivid Sydney offers an incredible career opportunity for those working across the creative industries, Minervini added, stressing that one of the festival's key foundations is its egalitarianism.
'Vivid Sydney is all about really democratising the city; it is an incredibly egalitarian experience, and the expression of interest process reflects that.' She said they were looking for that 'really great idea' first and foremost, and if an artist needs help delivering it, then 'that is where we can come in – we can help an artist to get that idea and make it a reality'.
FINDING THE SOUL OF SYDNEY IN MUSIC, IDEAS AND LIGHT
This is the first time in Vivid Sydney's history that it will adopt an overarching creative direction.
'I want to give the artists and audiences a narrative through which to navigate their experience,' Minervini told ArtsHub.
Selecting the theme was an easy choice for 2022: The Soul of Sydney. 'Because of the pandemic we are spending a lot of time in our cities and getting to know them in different ways.
'I thought it was timely to be talking about our city, and use Vivid Sydney as a vehicle for renewal and reenergising,' she explained. 'But it is not just about Sydney. Rather, it's looking at our cities as a life force – what makes them tick and how creativity brings that soul alive.'
She added: 'We are calling for artists, innovators, musicians, speakers and creatives to be part of the largest festival of light, music and ideas in the Southern Hemisphere and the largest event in Australia – to share our soul.'
'Vivid Sydney is all about really democratising the city.'

Gill Minervini
The Festival Director said she is looking forward to a festival that will have a more cross-disciplinary future.
'As well as light, music and ideas events we are looking at activations that might cross two or more art forms; and that hook into our narrative and theme. We don't want to be too prescriptive; the creative direction is really a thought starter for artists' Minervini told ArtsHub.
'I guess as a new Festival Director I am looking at everything with fresh eyes, and we are equally interested in artists who have not worked with Vivid Sydney before,' she added.
HOW TO PARTICIPATE
There are four opportunities for creatives to choose from:
Light
Music
Ideas
Cross Art Form
Each is clearly outlined in the EOI guidelines.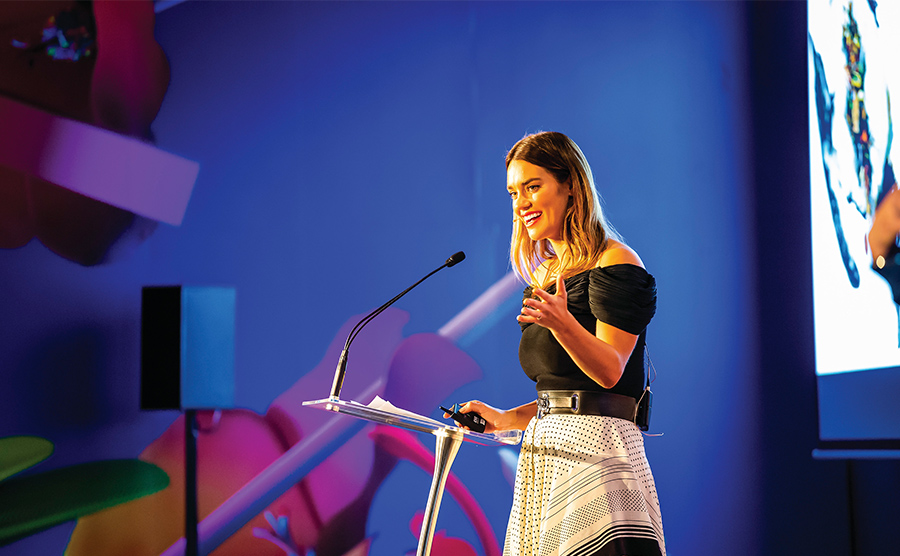 Applicants are encouraged to consider universal design principles in the development of all submissions, considering the elderly, parents with small children and those living with a temporary or permanent disability. Artists may also wish to consider designing accessible features which provide sensory, tactile, auditory or visual interactivity options.
'I have worked a lot in the festival space, and Vivid Sydney has probably – in my experience – the most in-depth, genuine and rigorous access, sustainability and diversity ethic – it is very much a part of our DNA – and still we are always looking at ways to improve,' Minervini said.
'We are very proud of this, and would like Vivid Sydney to be seen as a leader internationally – known as a diverse and accessible festival,' she added.
Vivid Sydney is owned, managed and produced by Destination NSW. Vivid Sydney has been integral in cementing Sydney's position as the creative capital of the Asia-Pacific and instrumental in driving visitation to Sydney and stimulating the city's visitor economy.
Vivid Sydney will be held 27 May – 18 June 2022. Applications close Monday 20 September at 10am. Learn more on how you can apply.