Quiet beauty, fierce energy, drought, excess, defiance, passion and valour – these have all been captured by entrants in Australian Life, one of the biggest, and most democratic, photography competitions in the country. Hosted by the City of Sydney, the competition offers a cash prize of $10,000 and the opportunity to be shown in a major open-air photographic exhibition.
'The images selected as finalists will be shown in the Australian Life exhibition held in Sydney's Hyde Park during September and October,' said competition organiser Liza Bahamondes.  
The 28 finalists are selected by a panel of judges that includes professional photographers, artists and curators.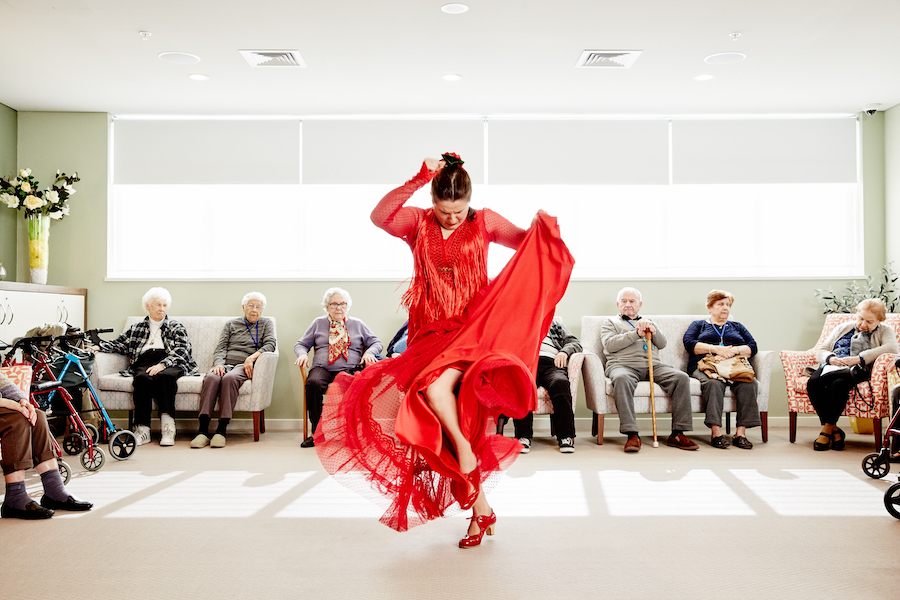 Pepa Molina, and some of the residents of the Parque Habitacional Image by Joshua Morris.

Established in 2002, the competition is open to both professional and non-professional photographers. Everyone from the enthusiastic amateur to the emerging photo artist and established photography professional is eligible to enter.
'The images are blind-judged by the panel so every entrant has an equal chance of being selected,' Bahamondes told ArtsHub.
Each entrant may submit two different images for consideration. And, unlike many other photographic competitions, there is no entry fee, making it accessible to all.
'Last year we had around 3,000 entries from right across Australia, so we're hoping for even more this year,' said Bahamondes.
Australian Life is very much about visual storytelling and exploring the full potential of photography. Each image should tell a story and offer a glimpse into some unique aspect of life in contemporary Australian society.
The theme of Australian Life is open to individual interpretation. Images may be epic or intimate and can illustrate any aspect of life in Australia.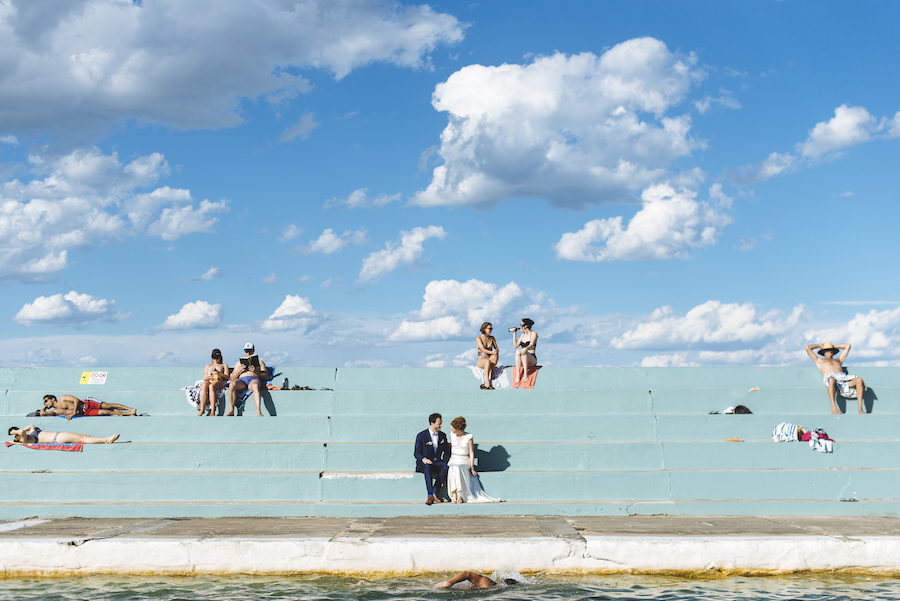 Saturday Arvo Image by Paul McMillan.
'They may be images where Aussies are giving it their all, whether it's in front of thousands or a few. Or they can be about people who are passionate about their craft, their community, family, or a loved one,' she said.
Joel Pratley's photograph You make me laugh is a strikingly intimate image of partners Tony and Kevin taken at their home in Goulburn. Pratley is a visual storyteller from Sydney who was a finalist in both 2018 and 2019.  The photo captures an essential quality of Tony and Kevin's relationship.
'We've been together for over 40 years. And we still know how to have a good laugh!' said Tony. 
Bahamondes is thrilled that You make me laugh has now been placed in the permanent collection of the Australian Lesbian and Gay Archives in Melbourne. This is a great example of the benefits that can flow from exposure in a major competition.
Taking part in competitions allows creative practitioners to pitch their work against that of their fellow creatives. Everyone has asked the question 'Am I good enough?' at some stage in their creative practice. The process of being judged in an open competition is akin to the peer review protocol in academia. 
Australian Life also offers photographers an opportunity to celebrate the many different cultures and sub-cultures that exist in our society.  
'An image that captures diverse subcultures that we might not always get to see, almost like being a fly on the wall, is always engaging,' said Bahamondes.
For this competition, technical excellence is considered along with the creative, aesthetic and artistic qualities of the image. All styles of photography may be entered, including landscapes, nature, portraiture and photo-journalistic work. Places, people, lifestyles, and the environment can all offer insights into the uniquely Australian experience.
'Australia has so many surreal and otherworldly landscapes that are just not easy for most people to get to. Sharing that in photos is wonderful too,' said Bahamondes.
Last year's competition was won by Dominic Lorrimer, a photojournalist at the Sydney Morning Herald, with a heart-wrenching image entitled Haka.  Lorrimer took the photo at the Lakemba Mosque just a week after the Christchurch mosque shootings. Haka shows a group of students from Punchbowl High School in a moment of quiet reflection before they performed the ceremonial Māori dance to show their respect for those affected by the shootings.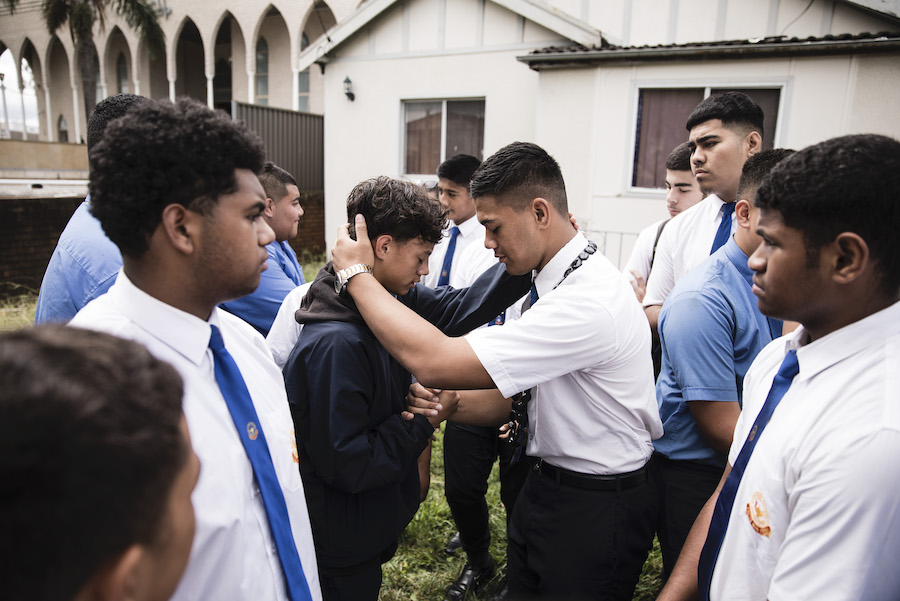 Haka by Dominic Lorrimer
The Australian Life competition is an integral part of the City of Sydney's successful Art & About initiative and is the only annual element of the extensive year-round program. It highlights the City's commitment to the ever-evolving practice of photography by celebrating the very best in visual story-telling.
'We are looking for outstanding images that capture the Australian experience,' said Bahamondes.
Entries for the 2020 competition will open on May 4th.  Subscribe to the Art & About newsletter and be the first to learn about the Australian Life photography prize and other exciting opportunities for artists, producers, and creatives.