From Australia's first purpose-built community arts centre to a newly renovated and fully modernised performing arts centre, residents in the City of Whitehorse in Melbourne's eastern suburbs don't have to look far to find cultural offerings on their doorstep.
'There's so much that is going on in Whitehorse,' says Alison Brash, Coordinator, Box Hill Community Arts Centre.
Exceptional concerts of world music, creative workshops for children and adults covering everything from ceramics and choral singing to printmaking and portraiture, seven key festivals across the year, even a local history museum – the centrepiece of which is the 19th century Schwerkolt Cottage, a stone-built settler's home surrounded by 2.25 hectares of bushland – culture-hungry locals and visitors alike are well-catered for in Whitehorse.
A new website, Creative Whitehorse, aims to enrich such experiences and facilitate further discoveries by bringing the city's cultural events and institutions together under one umbrella.
Coupled with a dedicated newsletter and social media, Creative Whitehorse is 'really a one-stop shop where people can go and get their information,' Brash explains.
'They may be interested in theatre, but then they may see pictures of kids with clay and think, "Oh, what's that?" The new website is really an opportunity to enlarge both the knowledge bank, but also people's access across the whole municipality.'
Intuitively designed and easily navigable, the new website lists everything from exhibitions at Artspace, the contemporary art gallery at Box Hill Town Hall, and performances at The Round (a 600-plus-seat proscenium theatre, formerly known as the Whitehorse Centre) through to events hosted by local community groups.
'For example, I'm at Box Hill Community Arts Centre and we have lots of regular community groups that hire our spaces, so now there's an avenue for them to appear on the website as well, so that people can go, "Oh, I didn't know that group was there!" Or, if they've got a question, we can say, "Jump online, you've got access to those details there as well".'
Responding to an evolving community
Designed by Gregory Burgess Architects, Box Hill Community Arts Centre was completed and opened in October 1990 (with its programs having previously run out of the Box Hill Electricity Depot since 1987). A wide range of community groups access the centre every week.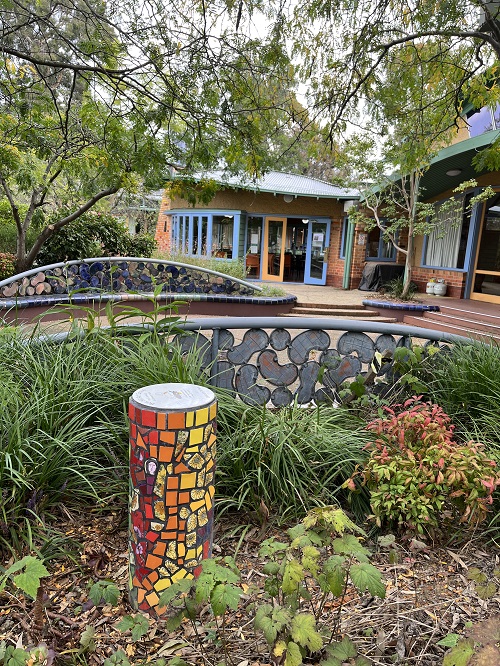 'We're now in the 32nd year, and 32 years on, this space absolutely still works. And some of those original people are still here. They may be associated with the Box Hill Art Group or the Whitehorse Orchestra, which call this space home. But we've also got the new Melbourne Chinese Opera, which comes here and there are various Chinese women's groups and others. So it really is responding to the changing interests and the changing audience that is Box Hill,' Brash tells ArtsHub.
'We meet people who may be skilled professional musicians now who say, "Hey, I was in one of your classes when I was six years old". And now they're in Singapore and they're travelling through, and it's just great. It's really nice that there's still an opportunity for them to reconnect.'
Of course, the cultural history of Box Hill goes back much further than the opening of Box Hill Community Arts Centre, with the area a favourite site for the Australian Impressionists, who first established an artists' camp in Box Hill in the summer of 1885-86. Today, that history continues across a range of exhibition spaces, including the contemporary art gallery Artspace within the Box Hill Town Hall, which houses a significant collection and hosts regular exhibitions.
'But then we've also got our community gallery,' Brash says. 'So we've got everything from a first-time exhibiting artist here, right through to significant artists that are exhibited within the collection, which means that through the website, these things have an equal opportunity to catch people's eye,' Brash says.