Photo by Adam Marcucci via Unsplash.
Dignity, equality and mutual respect are universal principals that artists and arts workers often seek to embed within their work. Such ethical frameworks help us understand how we view our neighbours and the different cultures around us.
A deeper understanding of human rights has the potential to considerably enhance the work and career opportunities for artists interested in addressing social justice concerns within their work.
'Art has an enormously important role to play in any conversations and actions around human rights,' said Caroline Fleay, Associate Professor for the Master of Human Rights at Curtin University, which students can also access online through Open Universities Australia (OUA).
'Human rights, at its core, are essentially about how we engage with each other. How we live together. For example, what are the implications of living in this liberal democracy? Some people have an experience of justice in their daily lives, some people don't. What are the implications of that?
'More importantly how do we try to bring about positive social and political change? How do we understand there is a need for that? Art has an incredibly important role to play in that and those are the sorts of questions I would imagine that many of us, including artists, grapple with.'
And how can a postgraduate degree in human rights better inform an artist and arts worker's discipline, and inevitably change the course of a career?
'The thing to note is that many students who come into the masters are already working in their professions, however they want to work in that profession with more of an understanding of human rights,' she said.
By the end of the masters, students will be well placed to apply their knowledge of the principles and concepts of human rights to their work, giving them a competitive advantage when it comes to community projects and other meaningful employment opportunities
'Some of our other students have gone on to work for agencies that do human rights work, such as Amnesty International and community development organisations.'
1. Challenge your own ethical framework
By taking up an education in human rights you're placing ethics at the forefront of your mind, which makes a lot of sense for artists whose work is centered around issues such as social justice and cultural disadvantage
'One of the things we often start with in the subject Human Rights Theory and Philosophy is what are some of the dominant understandings in human rights, how do people understand ideas of rights?
'These ideas are often those that are reflected in the United Nations human rights treaties and the Universal Declaration of Human Rights. There are claims that these rights are universal – but are they?'
Fleay said students in this subject begin asking themselves: 'Is that really the case? Does everyone think that? Not everyone does.
'We then start to unpack that and ask ourselves, what do we think human rights are? And where has our understanding come from? What has influenced me? We question our own ethics: where does my ethical framework come from?' she said.
It's this type of thinking that can propel graduates to global work opportunities, with alumni from the internationally recognised masters program working in both government and non-government organisations in Australia, Asia and Europe.
2. Time for reflection
Technology has enabled a scanning culture, with such an abundance of news and content there is little time to investigate. A degree in human rights can change how an artist approaches their work, allowing the time for deeper reflection.
'We have access to so much information right now that it's overwhelming. There's a lot of reporting but it doesn't mean that the reporting is necessarily reflective of what's really going on, only that there is access to information,' Fleay explained.
'The wonderful thing about studying and teaching in this area is you give yourself time to actually reflect and to think about the information we access in a deeper way than what we have time for in our daily lives.'
With the robotic workforce on the rise, critical thinking, communications, creativity and collaboration are increasingly sought-after skills – the Master of Human Rights will enable students to critically analyse and evaluate issues using a human rights framework and provide them with the skill set to effectively communicate these theories.
3. Learn from people with lived experience
The Centre for Human Rights Education at Curtin University has a reputation for supporting social justice and advocating for human rights.
Fleay has extensive experience advocating for the rights of people seeking asylum. 'We have an emphasis on activism and advocacy at the Centre. Along with my colleagues, I have long been involved in community campaigns, working with people to try to bring about the realisation of rights.'
It's not only the teachers who inform the course dynamics, said Fleay; the student cohort also contribute to and enrich the learning experience.
'We value other people's lived experience; we learn from each other what it is like to live in a society full of diversity.'
4. Understand the political powers at play
When it comes to the divergent political systems currently controlling the globe, an understanding of the correlation between culture and politics can help illuminate the society around us.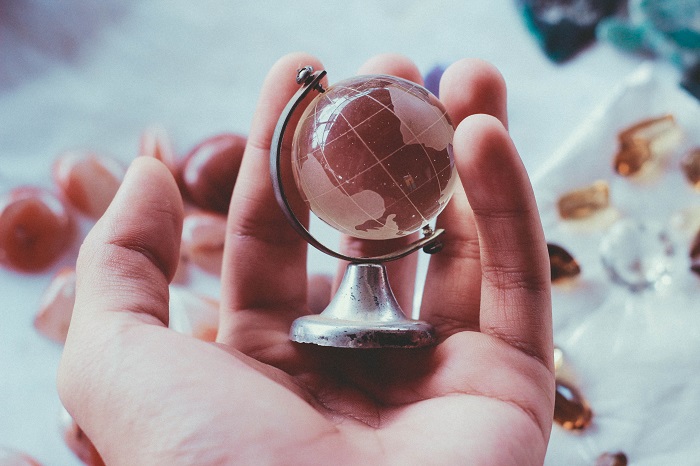 Photo by Fernando @cferdo via Unsplash
'The children on Nauru – we have been aware through the media for quite some time about what's happening,' Fleay said.
'We can begin to ask: "what is my responsibility? I'm not in the government, I'm not responsible for these policies, but I am a member of this community and that government represents me. So what is my responsibility? And what can we actually do about that?"
'What becomes important is the ability to look around at the world, and to ask, "What is my role?" The Masters gives you the language to be able to start talking about those things and ask: "who is privileged and who is not? Who has been treated in what way? And why?" But it also allows us to think about what we can actually do about it and how we might go about this. What's our agency?'
5. Be your own truth barometer
It is difficult to navigate the so-called "post-truth era" where rhetoric that has no grounding in facts can become more appealing than alternative perspectives.
Fleay explained: 'There are a diversity of views in the world and a diversity of ways of understanding and we all inevitably look at the world or information that is presented to us through a particular lens.'
That lens, she said, is very much influenced by factors such as where we were brought up and the views of those who raised us.
'Part of doing this Masters is exploring a range of perspectives of how we might see the world and how we might live together better in this world.'
Explore the Masters of Human Rights or any other courses at open.edu.au or call a friendly student advisor on 13 OPEN.