What makes a blockbuster exhibition? Famed artists, mind-blowing technology or exotic specimens? Turns out LEGO does the trick. The South Australian Museum recorded the best performing exhibition of its 167-year history with, RELICS: A New World Arises.
Created by artists and LEGO Masters winners Jackson Harvey and Alex Towler, RELICS: A New World Arises drew 65,000 visitors to the world premiere show. It is the most successful ticketed exhibition at the Museum, exceeding the previous record setter Dinosaur rEvolution (2018).
The exhibition blended found objects – such as an antique grandfather clock and disused Volkswagen Beetle – with largely recycled and repurposed LEGO bricks and mini-figures. Eleven large-scale LEGO models created a landscape that imagines post-human Earth in 2530.
Prior to the exhibition opening in March this year, South Australian Museum Acting Director Justine van Mourik predicted that RELICS would be a big hit, adding 'we have never staged an exhibition quite like this'.
Read: Could paid entry become the new norm for galleries and museums?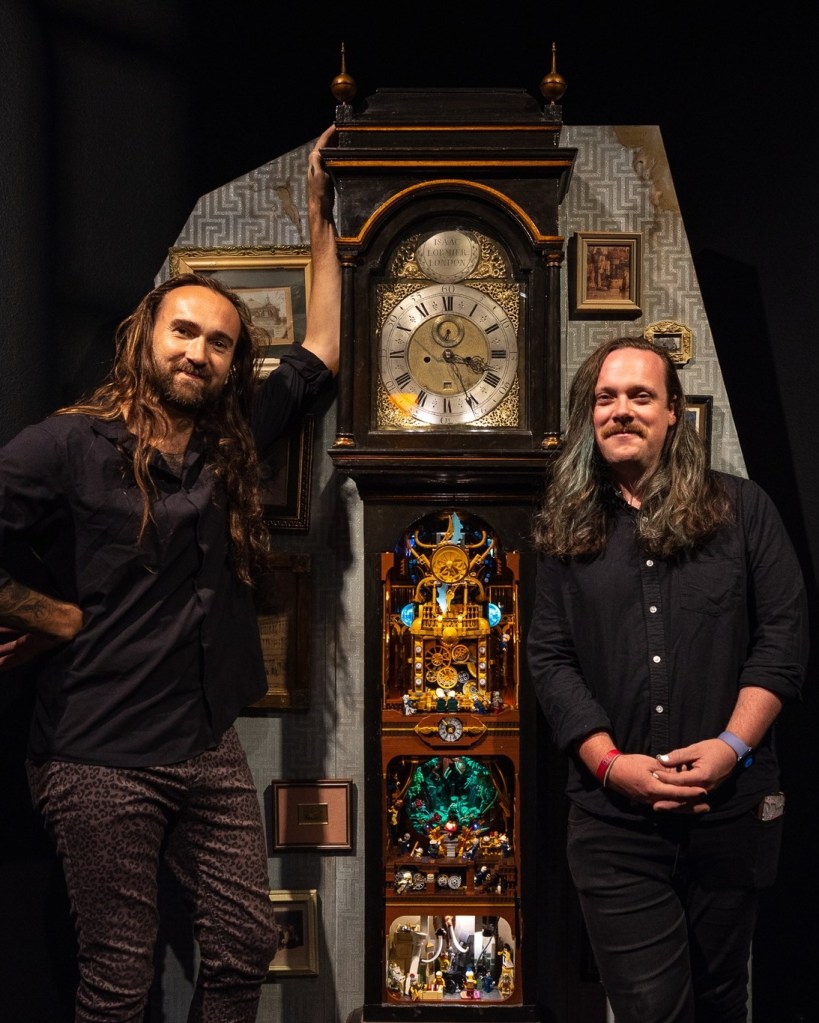 Now with the stats to support that prediction, Museum Director Dr David Gaimster says the show's success is a testament to its broad appeal. 'This world premiere exhibition captured the public's imagination with its ingenuity and fun, drawing on popular culture and science fiction, while encouraging visitors to think deeply about our world and humanity's place in it.
'RELICS appealed to everyone from buzzing school holiday crowds to LEGO enthusiasts in their 90s,' continues Gaimster.
With constant queuing since the exhibition opened in March, the Museum extended its opening hours to accommodate overwhelming demand in the show's final weeks in late July.
In 2021, prior to creating the Museum exhibition, Perth duo Harvey and Towler were commissioned by WA arts organisation FORM to stage a show at The Goods Shed gallery. RELICS: Bricks of the New World was the precursor to RELICS: A New World Arises and attracted an attendance of nearly 50,000 in four months.
RELICS: A New World Arises will open at Melbourne Museum from 1 September 2023 to 28 January 2024, to be followed by an Australian tour.
Meet the RELICS creatives