Opportunities
Jump to:
THIS WEEK'S WINNERS
SHORTLISTED AND FINALISTS
Awards:
David Harold Tribe Sculpture Award
Taking place every five years at Sydney College of the Arts and open to all, The David Harold Tribe Sculpture Award ($20,000) aims to encourage and promote the practice and appreciation of contemporary sculpture in Australia. The award welcomes submissions that expand or challenge the tradition of sculpture including installation of any medium and scale.
Applications close 14 March; learn more and apply.
Artists living within a 120km radius of NSW's Goulburn region working in any medium are eligible to apply for the 2022 award. Included are two categories: the Goulburn Art Award and the Young Artist Award for students in Years 10, 11 and 12, to be judged by Director of Mornington Peninsula Regional Gallery Danny Lacy.
Entries close 1 April; learn more and apply.
Callouts:
Open House Melbourne will return with a long-awaited physical program and the city-wide architecture and design festival is open for EOIs. Submissions are invited to reflect on the theme 'Built / Unbuilt' which seeks to catalyse conversations about the future of architecture, landscape and urban design through the lens of pressing issues facing cities today.
EOIs close 28 February; learn more and apply.
Darwin Aboriginal Art Fair Foundation's Indigenous Fashion Projects invites applications for the Country to Couture fashion showcase held in August 2022. IFP is looking to showcase new and innovative fashion and textile collections from First Nations artists and designers, and/or collaborations where Indigenous agency and ethical practice are at the forefront.
Applications close 4 March; learn more and apply.
DESIGN Canberra Festival 2022, ACT
DESIGN Canberra Festival will be held during November and is calling for proposals. The eighth edition of the DESIGN Canberra Festival asks 'what should we retain and what can we discard to connect more meaningfully as a community, to nurture wellbeing and health, celebrate creativity and reduce our burden on the environment?' and 'can design foster a vibrant, equitable, sustainable and innovative society?'.
Proposals close 28 March; learn more and apply.
Craft ACT: Craft + Design Centre invites craftspeople, designers, makers and curators at all levels of experience and across a variety of mediums to propose new exhibitions for the 2023 artistic program. Experimental and traditional exhibitions, as well as regional, national and international projects, can be supported.
Proposals close 31 March; learn more and apply.
Grants and funding:
Applications are now open for the next round of $5 to $50K Arts Activities funding for ACT based artists at all stages of their careers and to organisations providing the Canberra community with opportunities to engage in the arts. Activities can relate to dance, literature, music, theatre, visual arts and cross-arts activities.
Applications close 28 February; learn more and apply.
The initiative supports Tasmanian artists and arts organisations to create new work, identify new markets and or new audiences. Individual artists and groups can apply for up to $30,000; arts organisations can apply for up to $50,000.
Applications close 28 March; learn more and apply.
Professional development:
Four new Education Residencies are available for Tasmanian artists to focus on their practice in educational environments within secondary schools or colleges, each worth $10,000. Also available are two Aboriginal artist residencies and two regional primary school residencies.
Applications close 28 March; learn more and apply.
Emerging Conductors Program, WA
The Western Australia Symphony Orchestra is inviting EOIs from WA-based musicians for their conducting development program which provides a rare opportunity for aspiring conductors to gain coveted experience working with WASO's Assistant Conductor Jen Winley (also participant of WASA's 2022 Emerging Conductors program) and to gain access to WASO's rehearsals and concerts.
Applications close 21 February; learn more and apply.
Want more? Visit our Opportunities page for more open competitions, prizes, EOIs and call outs.
This Week's Winners
Visual arts:
Every year, the Fauvette Loureiro Memorial Scholarships are awarded to one mid-career/established artist and one emerging artist. $40,000 in scholarship funds has been awarded to Sydney College of the Arts (SCA) alumni, Emily Hunt and Pamela Pirovic. Hunt was awarded the 2021 Fauvette Loureiro Memorial Scholarship for The Public Art Rings and The Dancing Plague Shoes – a series focuses on proverbs and the gap between materialism and idealism. 'I am at the stage in my career where I am autonomous and I chose to take a new fork in the road,' said Hunt. 'The scholarship offers a means to financially support the new direction I would like to take my work, that being into mosaic art construction and public art.' Emerging artist Pirovic was also awarded for a series of bold and intimate portraits of herself and her paternal grandmother which explores cultural heritage and familial connections. Using this scholarship, Pirovic will participate in a series of seminars through the Alternative Art School, undertake a professional mentorship and form a new body of work. Catch their work at the finalist exhibition from 10 February – 5 March at SCA Gallery, Camperdown.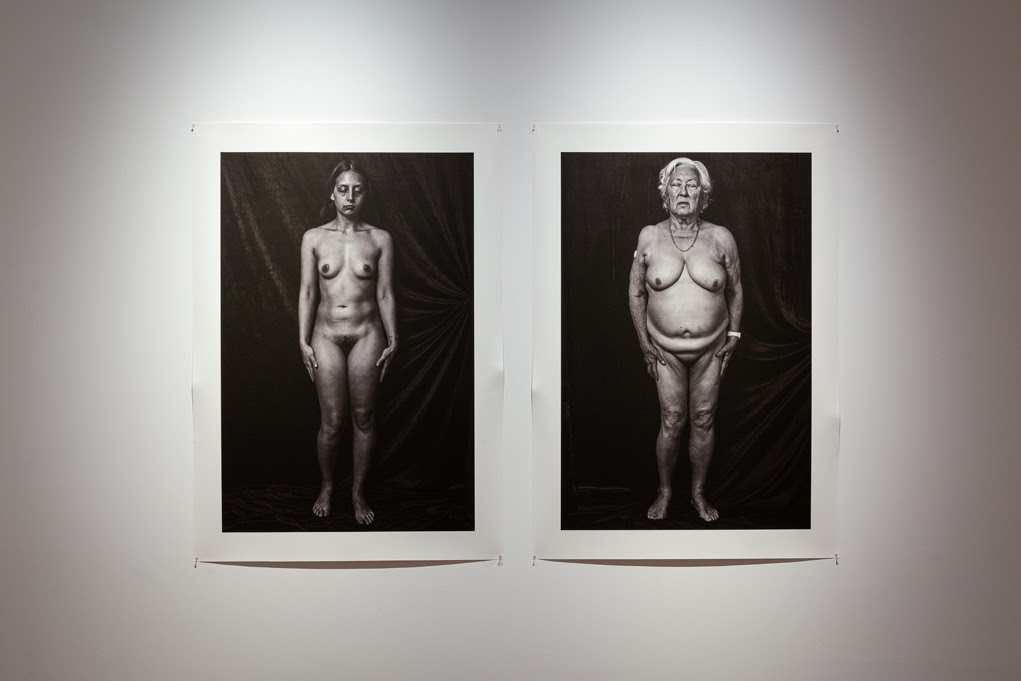 Winners of the Grace Cossington Smith biennial art award 2021 has been announced. Nadia Hernández has taken home the $15,000 acquisitive main prize, Alice Wormald has scored the $2,500 non acquisitive early career artist award and David Collins received the $2,500 non acquisitive local artist award. The winning and finalists works are currently on view at the Grace Cossington Smith Gallery until 26 February, vetted by Gallery Manager and Senior Curator at the NAS Katrina Cashman and Senior Curator of Artbank Oliver Watts.
Performing arts:
Australian Ballet School graduate Amy Ronnfeldt returned to Australian with an international win at the Prix de Lausanne international ballet competition. Ronnfeldt was one of 70 young ballet dancers selected from more than 40 countries to participate in the Prix de Lausanne this February in Switzerland, winning her a scholarship to enter one of the competition's partner schools or companies. Director of The Australian Ballet School Lisa Pavane said: "We're immensely proud of Amy's achievement. She danced and presented beautifully throughout the competition. It's fantastic to represent Australia at the Prix de Lausanne and remind the world of the incredible talent that we're producing here.'
Merrigong Theatre Company announced the lineup of 17 independent artists and groups receiving financial, technical, marketing and artistic support as part of the 2022 MERRIGONGX Artists' Program. Each of the 17 projects includes artists with a connection to the Illawarra region, featuring seven independent productions, new works in development, and works by local artists. All public performances of the 2022 MERRIGONGX program operates on a pay-what-you-feel basis. View the full list of lineups.
Writing and Publishing:
Writers SA and Liminal magazine have announced recipients of their 2022 Editorial mentorship for emerging Asian-Australian editors in South Australia. Congratulations to co-founder of new SA literary journal The Saltbush Review Lyn Dickens (fiction) and award-winning journalist Smriti Daniel (non-fiction). Also highly commended in the non-fiction category is Tamara Kate Wilson. The two emerging editors will work with editors Cher Tan and Elizabeth Flux for hands-on experience editing Liminal's first South Australian series, which will be a digital publication, published in 2022 at the OzAsia Festival, with writers to be announced later this year.
In similar news, She Writes Collective at Theatre Works announced a list of 20 participants for 2022-23, after their nation-wide callout received over 80 applications. The collective aims to foster an idea-to-page-to-stage process and realise a number of scripts for stage during the upcoming season. In addition, Miranda Middleton has been announced as their Writer in Residence.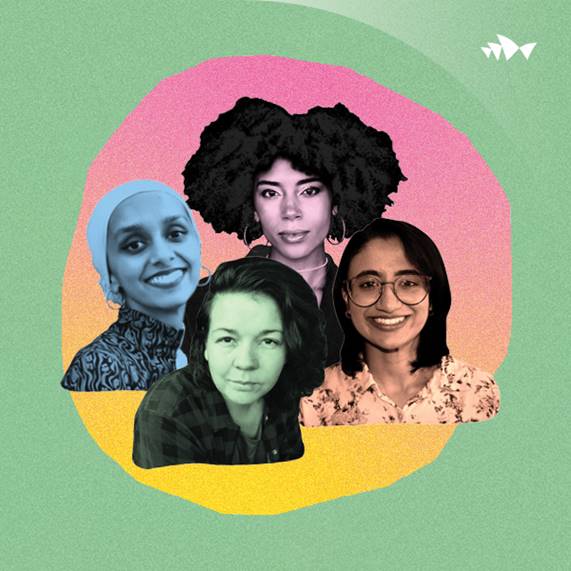 The Sydney Opera House also announced recipients of the All About Women of Colour Mentorship program. The recipients are Yeena Kirkbright (Ashfield) and Ayesha Ash (Marrickville). Lina Ali (North Parramatta) and Raqiya Ahmed (West Hoxton) were also Highly Commended by the judges. For the first time in the mentorship, the next generation of literary talent will debut new work live on stage in conversation with Sweatshop mentors Winnie Dunn and Randa Abdel-Fattahat, In Colour: A Dialogue with Rising Artists, at All About Women festival on Sunday 13 March 2022.
Screen:
The 10th Antenna Documentary Film Festival last night announced the winners of its two prize categories: A Night of Knowing Nothing by Mumbai based filmmaker Payal Kapadia scored Best Feature Documentary, while Best Australian Short Documentary Award celebrated two joint winners The Space Around You by Rainer Kelly and Where is my Darling by Adam Finney. The jury said: 'A Night of Knowing Nothing is a film of rare beauty and power … Clever and multilayered, with incredible use of archival and sound, the film is an urgent call to action that resonates far beyond the film's borders.' Special Mention was also given to Silent Voice by an anonymous filmmaker who uses the alias Reka Valerik.
Shortlisted and finalists
Independent Queensland productions are strong contenders in the 2022 Matilda Awards, to be held on 29 March. The shortlisted nominees include shake & stir theatre co with six nominations for Fourthcoming (including for Best MainStage Production), THAT Production Company's five nominations for Sea Wall, Michael Smith & The Farm with four nominations for Cowboy and The Little Red Company with four nominations for Your Song. La Boite Theatre's 2021 season opener, Naked & Screaming, is nominated for six awards, as is Queensland Theatre's Brisbane Festival juggernaut, Boy Swallows Universe. For the full list of nominees.
Four authors have been shortlisted for the 2022 MUD Literary Prize – an annual $5,000 prize for the best debut literary novel by an Australian writer, offered by Adelaide philanthropic group MUD Literary Club as part of Adelaide Writers' Week. The four submissions in contention for the prize are – Before You Knew My Name by Jacqueline Bublitz, We Were Not Men by Campbell Mattinson, Love & Virtue by Diana Reid and When Things Are Alive They Hum by Hannah Bent. The winner will be announced the week before Adelaide Writers' Week.
Finalists have been announced for the 2022 APRA AMCOS Professional Development Awards, with BRUX, Moreton, A.GIRL, Taka Perry, Melanie Dyer, Baker Boy and others in the running for a share of the $100,000 cash prize pool. 2022 sees the return of the Music Theatre Category, offering funds for burgeoning composers to be used towards a workshop for their piece. The winners of the APRA AMCOS PDAs and the Smugglers of Light Foundation Music and Media Award will be announced on Thursday 3 March.
42 finalists have been announced for Glover Prize 2022 representing the best artworks of the Tasmanian landscape, including 21 Tasmanian artists and 21 mainland artists, out of which 22 artists have never before shown in the Glover Prize. Finalists are in contention for the $50,000 acquisitive cash prize. This year, the Glover Prize welcomed 534 entries from around Australia, as well as the UK, USA, New Zealand, Taiwan and Scotland. Finalists' works will be on display at the Glover Prize Exhibition during March. Winners to be announced on 11 March. View the full list of finalists.
Check out previous Opportunities and Awards wraps for more announcements.