What's happening in OzLit 2023? Here is a small serve of some of the upcoming books that will be published in the first half of the year.
FICTION
Shirley, Ronnie Scott (Penguin Random House, February)
After his celebrated debut The Adversary, Scott returns with a new novel about the 'search for meaning in a world where the fracturing of ambitions – work and purpose, real estate and home, family and love – has left us uncertain how to recognise ourselves'.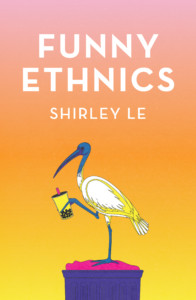 Funny Ethnics, Shirley Le (Affirm, February)
Le is already being compared to Alice Pung thanks to her debut novel set in Western Sydney that tracks the world of Sylvia Nguyen, a child of Vietnamese refugees. This coming-of-age book is about 'about square pegs and round holes, those who belong and those on the fringes'.
Little Plum, Laura McPhee-Browne (Text, February)
McPhee-Browne's sophomore novel is about the anxieties and hopes of upcoming motherhood as Coral ruminates on the 'little plum' growing within her.
A Country of Eternal Light, Paul Dalgarno (HarperCollins, February)
The third book from Paul Dalgarno (novelist and managing editor of ArtsHub's sister site, ScreenHub) is inventive and playful as it follows the life (and beyond) of Margaret Bryce (deceased mother of twins) from 1945 to 2021. The book roams from wartime Germany to Thatcher's Britain to modern day Scotland, Australia and Spain.
The Death of John Lacey, Ben Hobson (Allen & Unwin, February)
An Australian western set in Ballarat's goldfields, The Death of John Lacey is a story of greed, power and violence balanced with brotherly love and a dissection of the meaning behind mercy and justice.

Fed to Red Birds, Rijn Collins (Simon & Schuster, March)
A debut novel set in Iceland, this book tells the story of 'everyday magic, both dark and light; of families and the shadows they can cast; of the delights and dangers of the imagination'.
Duck à l'Orange for Breakfast, Karina May, (Macmillan, March)
Another debut, this a contemporary romcom from the perspective of an early-30s advertising copywriter named Maxine (Max) that's loosely based on the author's own life. There are cookbooks, Tinder and brain surgeries!
Once a Stranger, Zoya Patel (Hachette, March)
A novel about family and loss, Once a Stranger also explores what it means to step outside the boundaries set for you. Ayat has been estranged from her sister and mother for six years, following her fight against her sister's arranged marriage and her entry into a relationship frowned upon by Indian Muslim tradition.
The Bookbinder of Jericho, Pip Williams (Affirm, April)
This will be an eagerly anticipated novel from the bestselling author of The Dictionary of Lost Words. A companion piece to that book, this one is set at the bindery at Oxford University Press in 1914, so it occupies the same bookish world as its predecessor.
Praiseworthy, Alexis Wright (Giramondo, April)
Internationally acclaimed, award-winning author, Wright, returns with an sweeping allegorical narrative set in a small town in northern Australia. It's a 'cry of outrage against oppression and disadvantage, and a fable for the end of days' and is coming out in the year when the Indigenous Voice to Parliament referendum is due to occur.
Dark Mode, Ashley Kalagian Blunt (Ultimo, April)
A psychological thriller based on truth, Dark Mode's story about the dark web of the internet and how our privacy can be abused sounds very pertinent to our times.
Homecoming, Kate Morton (Allen & Unwin, April)
The new book from the internationally best-selling author of The Clockmaker's Daughter is an epic, multi-generational affair about secrets, lies, motherhood and the 'healing nature of truth'.
Prettier if She Smiled More, Toni Jordan (Hachette, May)
No one does smart-funny quite as well as Toni Jordan. Her latest book focuses on Kylie, alpha woman and eldest child usually in control of all her domestic, familial, office and romantic domains, until one disastrous week when everything goes wrong.
Royals, Tegan Bennett Daylight (Simon & Schuster, June)
This is Bennett Daylight's first venture into young adult (YA) fiction and the concept sounds intriguing. Six teenagers, a baby and no internet connection. It's been billed as Lord of the Flies for Generation Z.
NON-FICTION
The Briefest English Grammar and Punctuation Guide Ever!, Ruth Colman (NewSouth Books, February)
Short on time and looking for a crash course on how to properly parse your sentences and use these pesky punctuation squiggles? This book promises to unveil the mysteries of the English language in an easy-to-understand fashion, so you'll never again doubt where to put the apostrophe.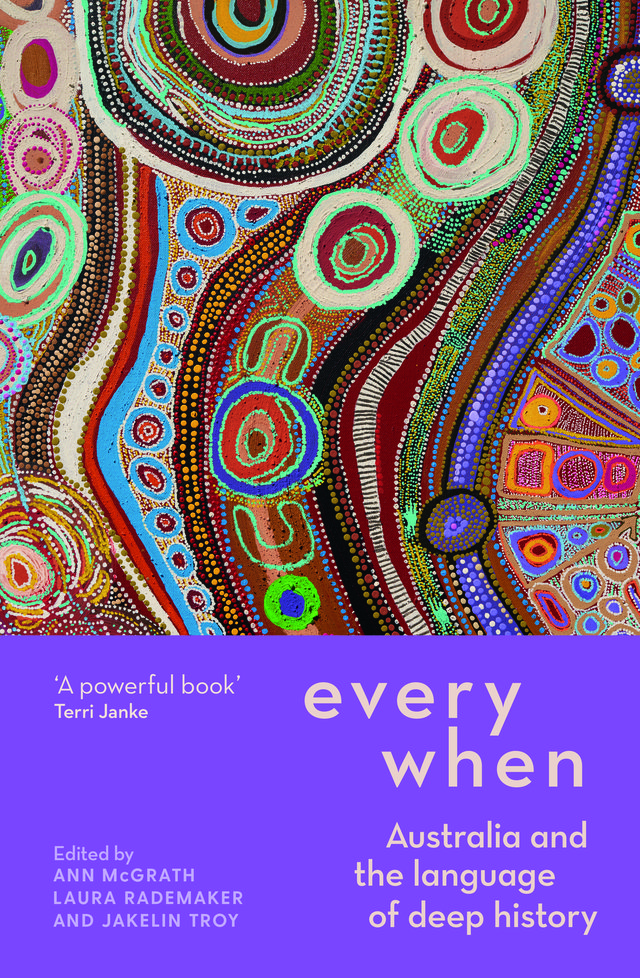 Everywhen: Australia and the Language of Deep History, Edited by by Ann McGrath, Laura Rademaker, and Jakelin Troy (NewSouth Books, February)
Time as linear and resolutely chronological is a very white, Eurocentric concept. Everywhen asks 'how knowledge systems of Aboriginal people can broaden our understanding of the past and of history. Indigenous ways of knowing, narrating and re-enacting the past in the present blur the distinctions of time, making all history now'.
Wellmania: misadventures in the search for wellness, Brigid Delaney (Black Inc, February)
The inspiration for a Netflix series staring comedian Celeste Barber, Wellmania is an exploration of wellness culture. Brigid Delaney travels the the world to try colonics, meditation, silent retreats, group psychotherapy and yoga – in an attempt to figure out what's helpful and what's just expensive hype.
Tweens, Michelle Mitchell (Penguin Random House, February)
For parents of children between the ages of 9 and 12, this book promises a guide through 'friendship issues, mood swings, confidence crises, technology habits, sibling rivalry, body image concerns and seemingly inexplicable behaviour'. Mitchell conducted a survey of over 2000 parents and tweens as research for her book.
How to take Pleasure in All Kinds of Weather, Clare Bowditch (Allen & Unwin, TBC)
The new book from the accomplished Australian musician-writer reminds us to celebrate the small wins in life.
A Little Give, Marina Benjamin (Scribe, February)
In a series of interlinked essays Benjamin examines the 'unsung, unseen, undone work of women'. From cooking and cleaning to caring for an ageing relative, A Little Give configures domestic life anew.
Personal Score, Ellen van Neerven (UQP, March)
Personal Score challenges traditional views of gender and sexuality in sport and also explores Indigenous connections to place and land – examining the earliest sports played in Australia and paying tribute to First Nations sportspeople.
Read review: Great Australian Places by Graham Seal
MEMOIR
Higher Sobriety, Jill Stark (Scribe, January)
To celebrate its 10th year anniversary, High Sobriety is being republished a tweaked title and with new chapters in which Stark explains how, after the original publication of her book, she went back to drinking before finally abstaining forever. She also charts the rise of the sober movement and how much the non-drinking landscape has changed in a decade.
Kindness, Kath Koschel (Allen & Unwin, February)
Koschel set up the global not-for-profit, Kindness Factory, on social media to share her small acts of kindness. Her idea went viral: millions of acts have since been logged, paving way for the 'Kindness Curriculum', a blueprint for happiness, resilience and connection that has now been launched in schools across three countries.
The God of No Good, Sita Walker (Ultimo, February)
An intergenerational memoir that also traverses locations – from Iran to India, Sri Lanka to the Czech Republic, Adelaide to the Torres Strait – this book canvasses the loss of religion and marriage, and the gaining of new love and new experiences. It's been touted as 'Wild Swans meets Nora Ephron'.
Unbounded, Maria Thattil (Penguin Random House, February)
Maria Thattil was crowned Miss Universe Australia in 2020 and was placed in the top 10 of the international competition in 2021. She was only the third woman of colour to represent Australia in the pageant's 69-year history. Thattil also happens to be a queer child of South Asian immigrants. This book tells her stories of belonging and identity, and her struggles with racism, sexism, financial hardship, homophobia and mental health.
Hard to Bear, Isabelle Oderberg (Ultimo, April)
This investigation into the science and silence of miscarriage shows how pregnancy loss is badly managed by 'all iterations of care: medical, psychological and societal' and offers a roadmap into how to change the system.
POETRY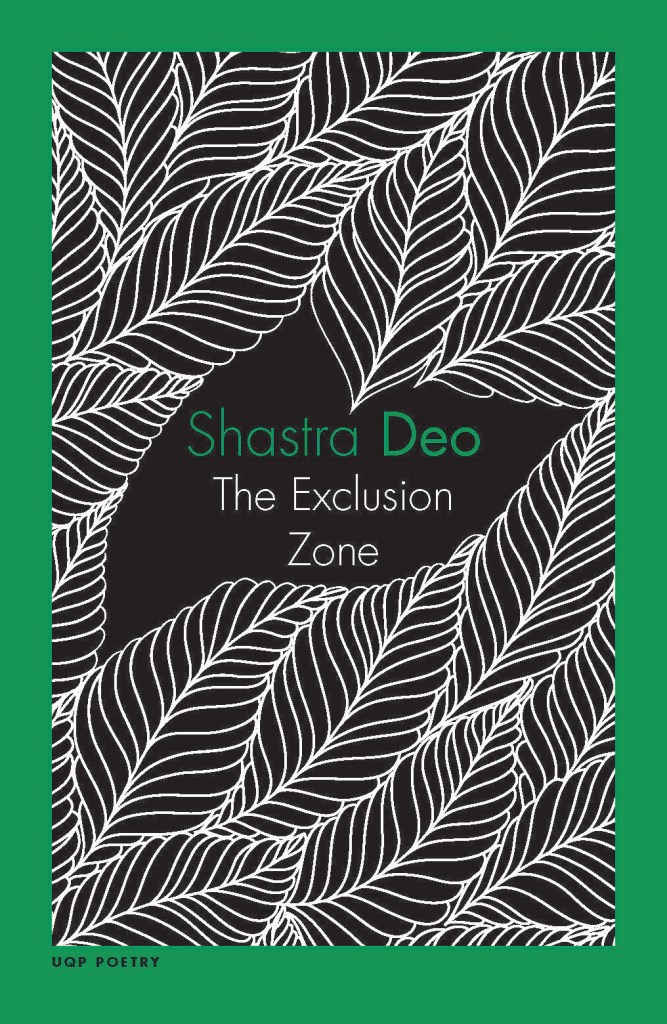 The Exclusion Zone, Shastra Deo (UQP, February)
For her previous books, Deo has won both the Shapcott Prize and the ALS Gold Medal. This latest one is an apocalyptic poetry of warning – of prophecy and annihilation.
Grace Notes, Karen Comer (Hachette, February)
Set in Melbourne during the pandemic in 2020, this debut YA verse novel tracks what happens when a young busking violinist and an aspiring street artist meet.
The Book of Falling, David McCooey (Upswell, February)
McCooey's fifth poetry collection 'covers the full tragicomic spectrum of falling: from pratfalls to tragic demises, from accident-prone parents to ruinous celebrities' in a book that's eclectic in form and tone.
Non-Essential Work, Omar Sakr (UQP, April)
Following his award-winning collection, The Lost Arabs, Sakr returns in a new book about love and loss, past and present, religion and history.
Chinese Fish, Grace Yee (Giramondo, June)
The debut collection by the Melbourne-based poet, Yee, was inspired by the community of descendants of early Chinese settlers in New Zealand, where Yee grew up. Chinese Fish is a sequence of poems that follows the story of three generations of Cantonese women and 'offers a glimpse into the those who have 'historically been characterised as both a "yellow peril" menace and an exotic "model minority"'.