As production booms, there's a shortage of skilled film and TV crew across Australia. In Victoria, according to VicScreen, the industry has grown by more than 3000 full-time equivalent jobs over the past two years. The need to attract and train a wider pool of talent is clearly the rationale behind Set Educated, a new series of workshops designed to help workers outside the sector transfer into the industry.
The Set Educated pilot initiative was announced by Victoria's Minister for Creative Industries, Steve Dimopoulos on 17 April at Docklands Studios, as part of a $5.4 million screen skills package designed to support Victorians aspiring to build careers in screen.
The program will kick off in May with two low-cost in-person information events in Melbourne and Geelong. Set Educated has been designed by Denise Eriksen and Esther Coleman Hawkins, former screen producers and executives, and now co-founders of the sparky Melbourne screen mentoring agency Media Mentors Australia, based at Federation Square.
Media Mentors will deliver the program in partnership with VicScreen, with hands-on support from crewing agency, Freelancer Promotions.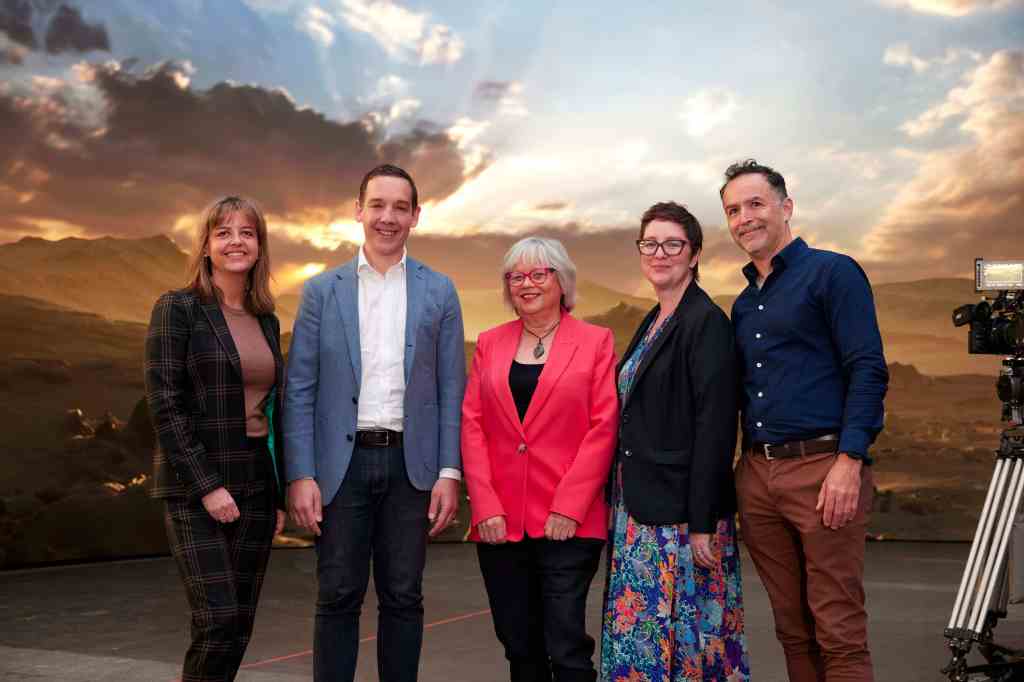 Aimed at giving a fast introduction the industry and the way it works, Set Educated will develop specific workshops for in-demand crewing jobs like location managers, grips and gaffers.
While inviting early-career screen practitioners to consider the training, the aim is to widen the pool of available talent, attracting those outside the screen whose skills may be transferable, from production accountants to designers and visual artists. As Eriksen and Coleman Hawkins said in their media release, '…there's a huge pool of people who would love to work in the screen industries, but have little or no idea about jobs beyond producers, directors and writers.
'The jobs are out there, working in allied industries, with highly sought after skills. We'll be introducing participants to a world of possibilities and providing them with the knowledge they need to take their places on productions.
'Participants will learn how screen content is made, the make-up of the Victorian screen ecosystem and role responsibilities, as well as receiving hands-on experience with camera, lighting and sound equipment, and everything you need to land work, from CV writing to working with crewing agencies.'
The in-person program will be rolled out nationally later this year.
Read: Josh King: from film graduate to Head Camera on Alone Australia
Set Educated is calling artists from outside the screen industry
Speaking to ScreenHub and ArtsHub via email, Eriksen said she wanted to make a special callout to those working in the broader arts industry to come along and learn some new ways they may use their existing talents and skills to earn a living.
'This initiative is also aimed at people working in the wider arts sector, many of whom have transferrable skills. We include people behind the scenes in theatre, for example. The set builders, the wardrobe people, set designers, lighting technicians stage managers, production managers, front of house and so on.  
Read: Smartphone feature film production rises and rises
'They may not have thought of working within the screen industry and this fast moving, fun day of education will open many eyes on the possibilities available.  It's not just those starting out, but we're also looking for people who are mid-career and thinking of a change.  
'Anybody in the visual or performing arts sectors probably have transferrable skills and we'd love to see them take part in this course.'
The first Set Educated session will be held at ACMI Melbourne on 20 May 2023 and a second in Geelong on Sunday, 21 May. Anyone in Australia can sign up for the online event. Registrations are $25.