Applications are now open for the Actors Centre Australia's (ACA) Bachelor of Performing Arts (Stage and Screen) degree program, tailored to performers who want to hone their craft and embark on a transformative journey into the best of both worlds.
Abhilash Kaimal graduated from the program in 2020. He tells ArtsHub: 'Before doing ACA's course I had that fear in me. Even though I always knew I wanted to be an actor, I thought not going down that path would be a smart decision [career-wise]. I'm very glad I did get into it… ACA instilled me with the confidence to go out there and make your own work, or work on a set or stage.'
Kaimal was picked up by an agent – who approached him after seeing his 2020 graduation showcase at ACA – and immediately put to work.
'I always knew leaving acting school and going into the industry would be difficult, but the confidence I got from being at ACA has allowed me to endure it,' Kaimal continues. 'I'm grateful for all the opportunities I've been given. I see some stories that are a bit scary of other students in different drama schools, and think I've been very, very lucky.'
ACA will be welcoming prospective students to its 2023 Open Day on 23 September. It's a chance to visit the facility and meet the tutors, with auditions to be held in Sydney this November.
Kaimal says: 'The course is a great way to get into acting at any age, and being in the community where all these people want the same thing as you do – it really drives you to become better.
'The tutors all come from different drama schools as well and that was a big bonus, because they were not only experienced in the industry, but also in teaching acting.'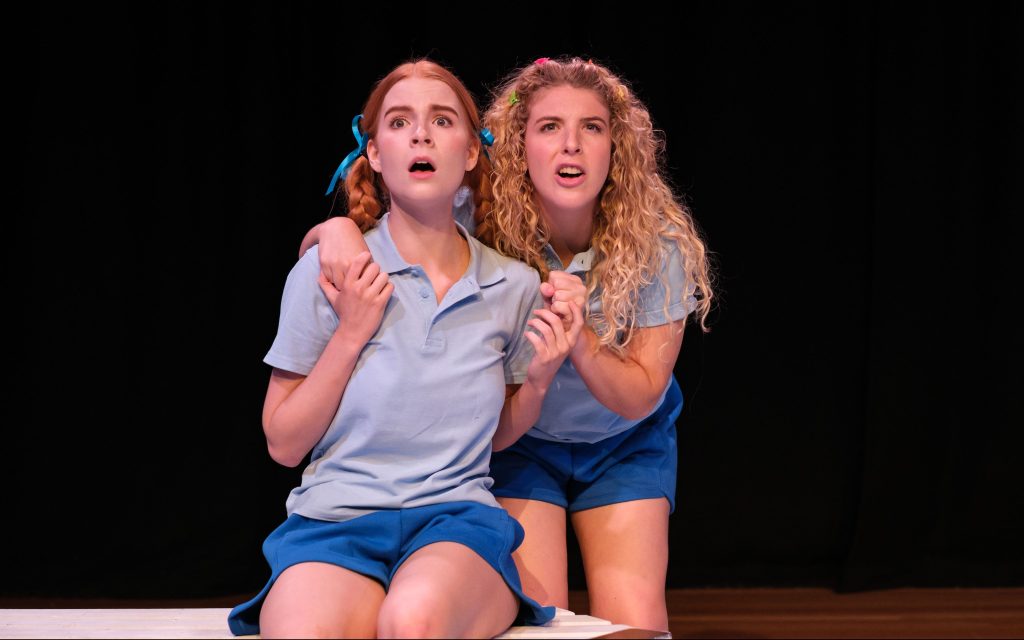 Kaimal was in a cohort of 24 students, who formed a tight bond throughout the three-year full-time course despite the pandemic restrictions. The dual focus of the Bachelor of Performing Arts (Stage and Screen) also equipped students with the skills and knowledge to traverse both arenas, while allowing them to identify their strengths across the different industries.
Kaimal, who developed a preference for acting on screen during the course, has just finished his time on set for the Disney+ adventure drama series Nautilus. His fellow classmate, now roommate, was previously working in theatre at Belvoir.
Addressing prospective students from all walks of life who are looking to study at ACA, Kaimal says: 'There is a certain level of work ethic that is instilled on you, but it's also something that you need to learn yourself. The Bachelor course is extensive, but it's only as much as you're willing to put into it, and if you work as hard as you can, you will get as much out of it as you can.'
In terms of tackling the audition, Kaimal adds: 'For the audition, one thing I wish I had done was have more fun with it – that's really all you can do once you're in the room.'
ACA Head of Acting, Adam Cook has a message for prospective students: 'Training at ACA is an exhilarating journey that will unlock your inner talent and ignite your passion for the performing arts. The thrill of stepping onto the stage or in front of the camera to showcase your abilities is an opportunity not only to display your acting potential, but also to embark on a transformative experience, an invitation to embrace your creativity as well as a gateway to self-discovery.'
ACA's Bachelor of Performing Arts (Stage and Screen) is accredited by Torrens University with Fee-Help available. Applications are now open for 2024 and closes on 15 October 2023; find out more.