'A community for like-minded writers and storytellers of every description,' is how screenwriter, producer and educator Dan Nixon describes Story Studios Australia.
Established by Nixon in 2019 and based in the inner Melbourne suburb of Carlton, Story Studios Australia, the adult programs arm of Melbourne Young Writers Studio, is more than just a skills-development agency for writers of every description – its range of programs are focused on building a community of writers who are supported at every step of their journey.
'We do lots of screenwriting courses, we do poetry courses, we do playwriting courses. We also go very niche sometimes, with a focus on writing for young audiences and writing graphic novels,' says Nixon, who is the Founding Director and Creative Director of Story Studios Australia.
'We also have a publishing arm and so we're really focused on developing pathways for writers who want to pursue things professionally – but on the other hand we also have a big community of passionate writers who don't have ambitions to be a professional, and I think that's a really important part of what sets us apart.
'Ultimately, we're about the love of writing. Whatever your aim, we're here to support you,' he tells ArtsHub.
Story Studios Australia is especially welcoming of would-be writers and first-time writers, in recognition of the fact that not everyone who wants to tell a compelling story has the specialist knowledge that's sometimes assumed necessary in such a field.
'We're really focused on character and story structure as a starting place, and providing the skills and the language around that, which people may or may not have heard before,' Nixon explains.
'We care a lot about writing that is enjoyable to read but, to begin with, the focus for us is on shaping character and shaping story, and building people's confidence so they can share their ideas and find their own voices. Authenticity and passion is really at the core of what we do.'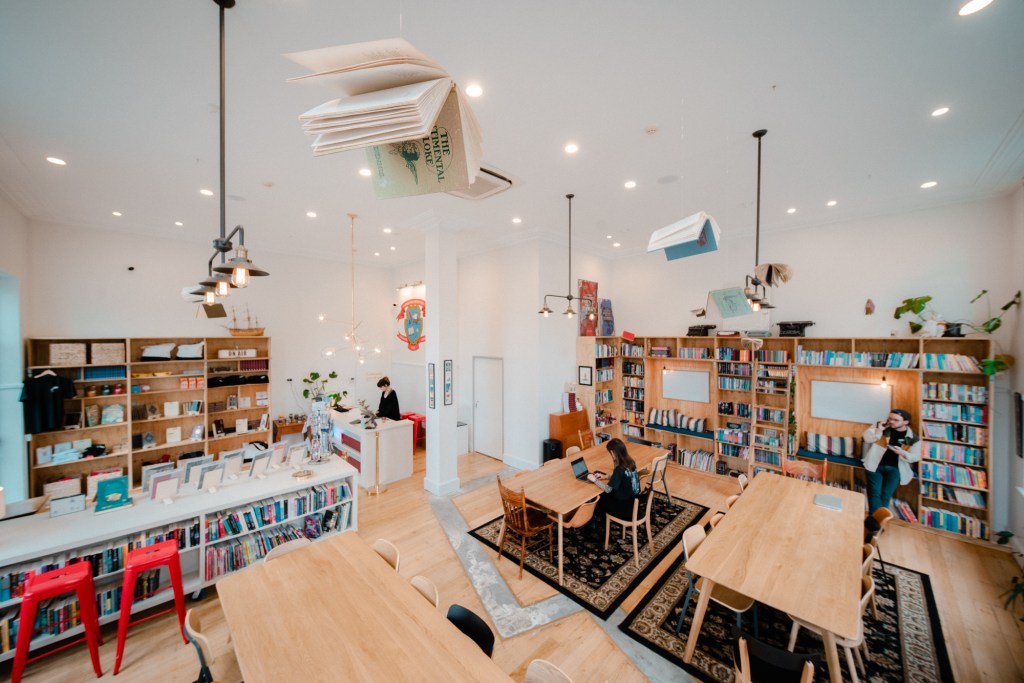 While the courses and programs offered by Story Studios Australia are always changing, they continue to focus on the nuts and bolts of writing and story development.
'For instance, our Story and Self short course is a four-week course that's equally about understanding story and character, and learning much of the craft of story, while also helping writers from every walk of life build a philosophy around their own writing practice,' Nixon says, adding that he runs the Story and Self course himself, together with lauded performance poet Joel McKerrow.
Another course on offer is The First Chapter, 'which is all about getting started on a new project,' Nixon continues.
'It's not just about getting started on a novel; it can be any kind of project, and that's led by Nick Place, who co-wrote Stalin's Wine Cellar and is a uniquely accomplished writer, in that he's worked in journalism and written adult dramas and thrillers, but then has also published many children's books.'
Interspersed between these programs are more niche courses covering everything from poetry and screenwriting to writing for young audiences. 'There's a huge array,' Nixon says.
Collectively, the courses and events offered by Story Studios Australia are designed to provide the tools to draw out creativity, and the language and frameworks writers will require if writing professionally, as well as offering guidance and encouragement for finding one's own creative voice and building self-confidence.
'We often meet with people who are inherently creative, but they just don't have the confidence to share their ideas,' says Nixon.
'We've had so many people come along who may have actually been working on a novel for years, but have never shared it with anyone, because they haven't felt like they've been in a safe place to do that. And so we take very much a mentoring approach, which is as much about the craft as it is about building confidence,' he concludes.
Key dates for your diary:
Words and Wine – a night of writing, networking, and wine: the first and third Thursday of every month.
Screenwriters Club – a trip to the movies followed by discussion: the first Monday of every month.
Story Studio Presents – an opportunity to show your work to publisers and literary agents: beginning in July.
Story Studios Writers Retreat – 6-8 September.
Story and Self – a short course teaching writing and storytelling: four Tuesdays in October.
Learn more about the adult courses offered by Story Studios Australia.