We might be physically isolated from friends, family and collaborators at the moment, but artists always find a way to adapt to a crisis – especially online.
The digital sphere not only connects us socially; it's also the domain to which so many artists and arts organisations are now turning in order to connect with audiences and collaborators.
From online tutorials to help you skill up from the comfort of your own lounge room, and webinars and streaming services which inform and entertain, through to a stimulating array of resources designed to educate your children, here's a guide to some of the many digital arts activities which just a mouse-click away.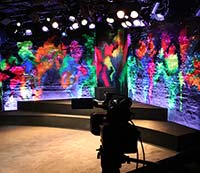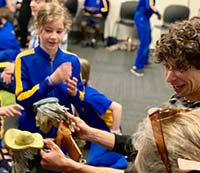 Online courses: Storytelling with Objects with Black Hole Theatre
Black Hole Theatre is offering various workshops in storytelling with objects and puppets – as a live stream, or as a stand-alone video directed at teachers and parents. Led by highly experienced puppeteers.
Even before these uncertain times, people looked for comfort, laughter or inspiration – now is when they could find it from your voice. Learn how to reach out past lockdowns in this six-week online podcasting fundamental course.
Get in touch about upcoming opportunities
Next Online Activities and Creative Experiences guide 23 April. Booking deadline: 17 April