Giant pandas rolling across the lawn, an enormous Dreamtime skink chilling out on the hill and a pair of glowing gentle giraffes – Light Creatures transforms the Adelaide Zoo into a magically lit animal kingdom, creating an interactive event for all the family to enjoy.
Inspired by the colourful and captivating characters of the zoo's regular residents, each installation is designed using a kaleidoscope of colours, sound and light to tell its creature's story.
Greeting you at the entrance of the zoo are two towering giraffes, nestled amongst the trees. Created by A Blanck Canvas, the installation is the first of many charming displays.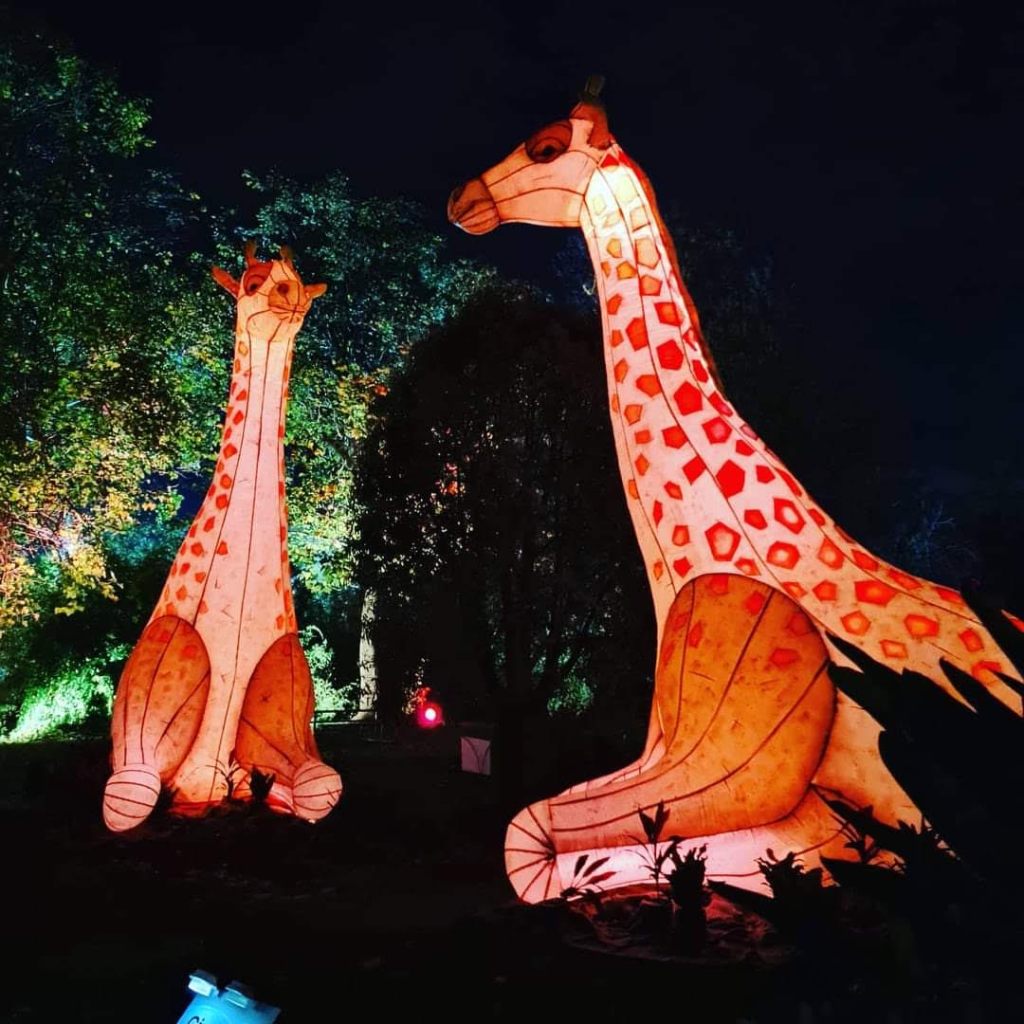 There's Skink Park, home to a gigantic skink that slithers and changes colour, created by artist Elizabeth Close. The beautiful palette and textures used to create the skinks' skin speak directly to the landscape. Deep blues of the ocean, teals of the coast and warm purples represent the hills. The design is a reflection of the connection to Country that Aboriginal and Torres Strait Islander people have.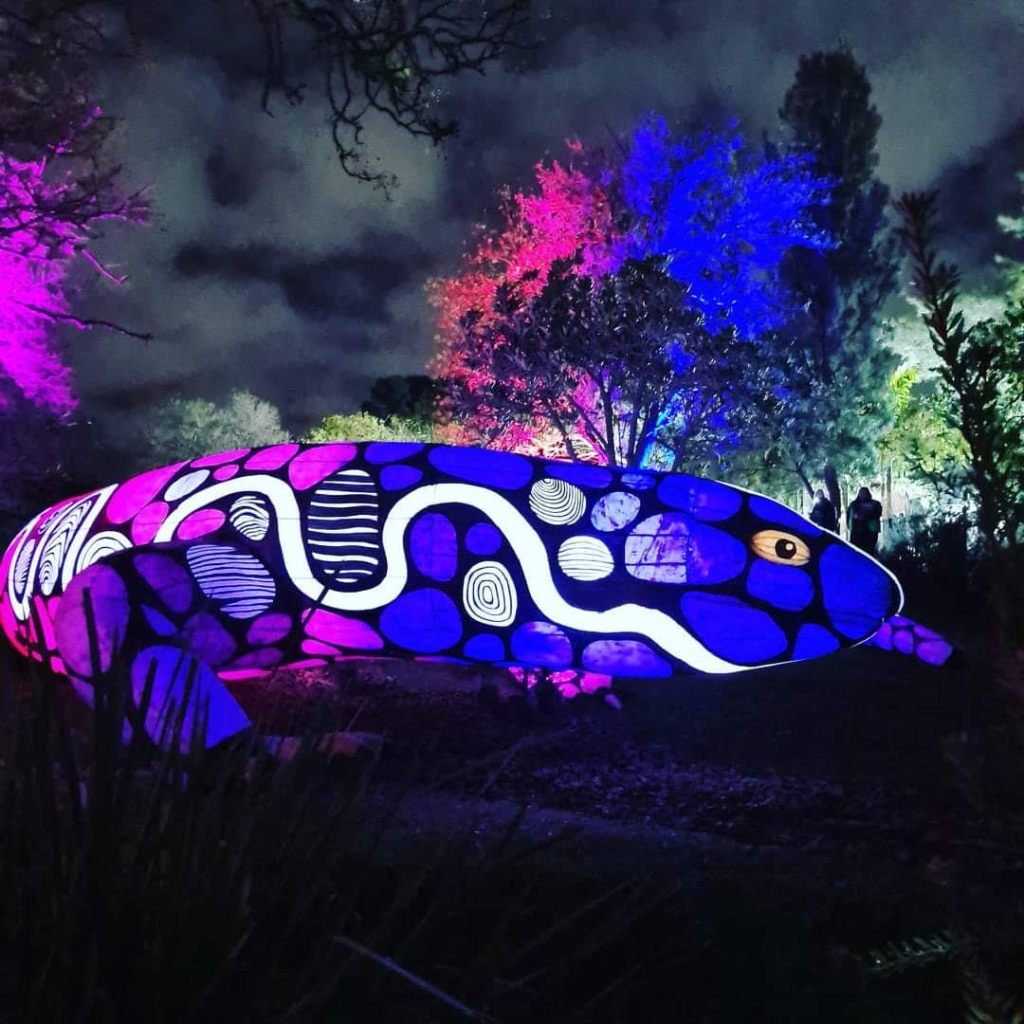 Further down the track is an Underwater Wonderland made up of wriggling vivid jellyfish that sway in the nights sky. The ever-changing neon colours make it feel like you are floating in the deepest depth of the ocean amongst glowing coral and a giant anglerfish.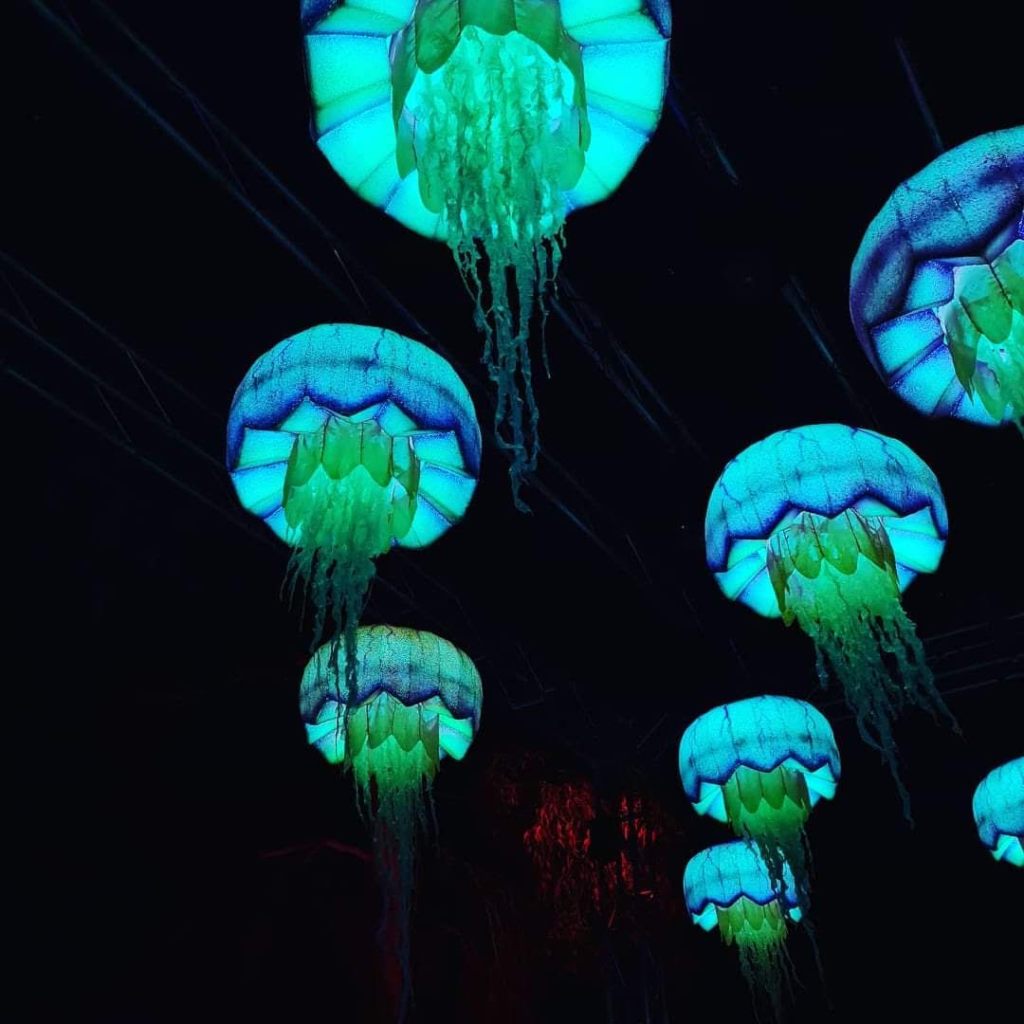 Once you've had a wander around, there's a winter night market to enjoy. With mulled wine, hot chocolates, and plenty of food options available.
Light Creatures showcases the talents of local and interstate artists. To bring the installations to life, the zoo's creative team worked closely with local Kaurna and Narungga man Jack Buckskin, Anangu artist Elizabeth Close, Melbourne-based designers A Blanck Canvas, and animation studio Monkeystack.
Each installation is located in an area that doesn't disturb the real-life creatures who are tucked away in bed for the night. Admittedly, it's clear that the presence of the real animals is missed, particularly as people gather at the fences, hoping to see a glimpse of a koala napping.
However, the delightful designs of the light creatures add an enticing magic to the space. It invokes a sense of childlike wonder and curiosity that can be enjoyed by all ages.
Light Creatures
The Adelaide Botanic Gardens
8 July to 1 August
Light Creatures is part of Illuminate Adelaide