Every festival aims to connect communities, but 2023's Brisbane Festival does more than pay lip service to that goal. In its third week, the Festival is well and truly embedded in its surroundings with large and enthusiastic audiences and a buzz in the air.
A capital city festival is by its very nature a disparate and wide-ranging animal, but sometimes it really is possible to find linking themes and concepts between the different events and performances.
In her fourth year as Artistic Director (with an extension to her contract meaning there are another two to go) Louise Bezzina says the pandemic may have interrupted the trajectory of her tenure, but that it had some unexpected silver linings. 'It was a reset, and a really great way to engage with the community and reimagine the festival,' she says. 'It's really important to me, elevating local artists.'
It also meant there was more time to develop one of the big drawcards of the festival, Salamander, given a five-star review by ArtsHub's Suzannah Conway. 'It's been years in the making,' says Bezzina. 'And it just feels really satisfying. It could have gone horribly wrong. Because you're taking massive risks and it's putting it all out there.'
Other standouts of the Festival so far include Eternity and Bananaland, which was still in previews when this writer attended, but will be reviewed this week.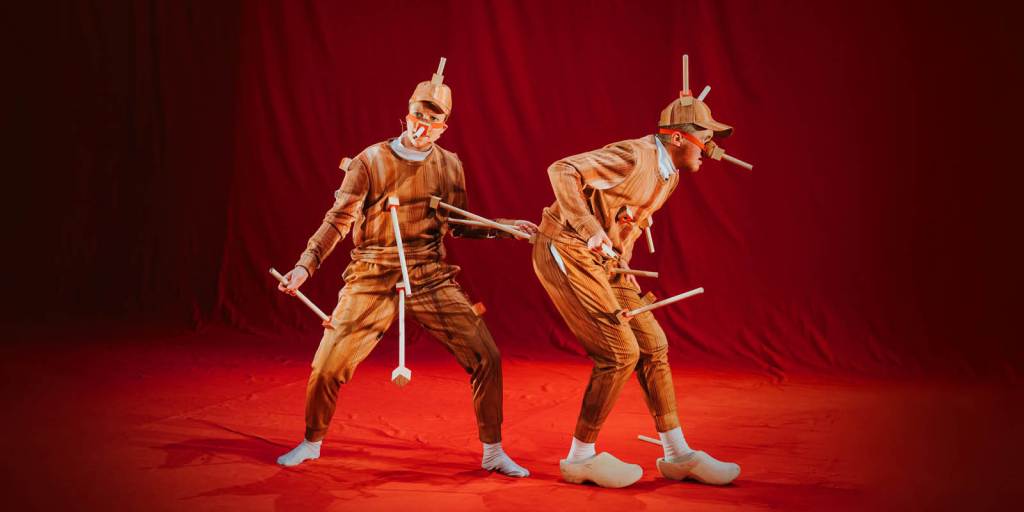 The Making of Pinocchio
Speaking from a very specific community's viewpoint, but doing so in a way that offers a generously transparent and insightful exploration of a couple's personal experiences, this performance may be based on the story of the toy who wants to be a real boy, but only as the framework for a deep dive into a transgender experience.
Our navigators are Ivor Macaskill and Rosana Cade, inspired by their real-life trajectory of being lesbian partners who became a heterosexual couple when Ivor came out as a transman. Community and connection are absolutely prioritised, with frequent fourth wall breaking and the most candid sharing – some may say oversharing (be prepared for full frontal nudity) – of the ins and outs of Macaskill's and Cade's lives (pun intentional). But there is also humour, pathos and some extremely inventive use of props, cameras and perspectives. The pair have been working on this show for five years, so they know exactly what they're doing and the result is an arresting piece.
★★★★
The Making of Pinocchio, Brisbane Powerhouse
By Rosana Cade, Ivor Macaskill
The Making of Pinocchio ran from 13-16 September.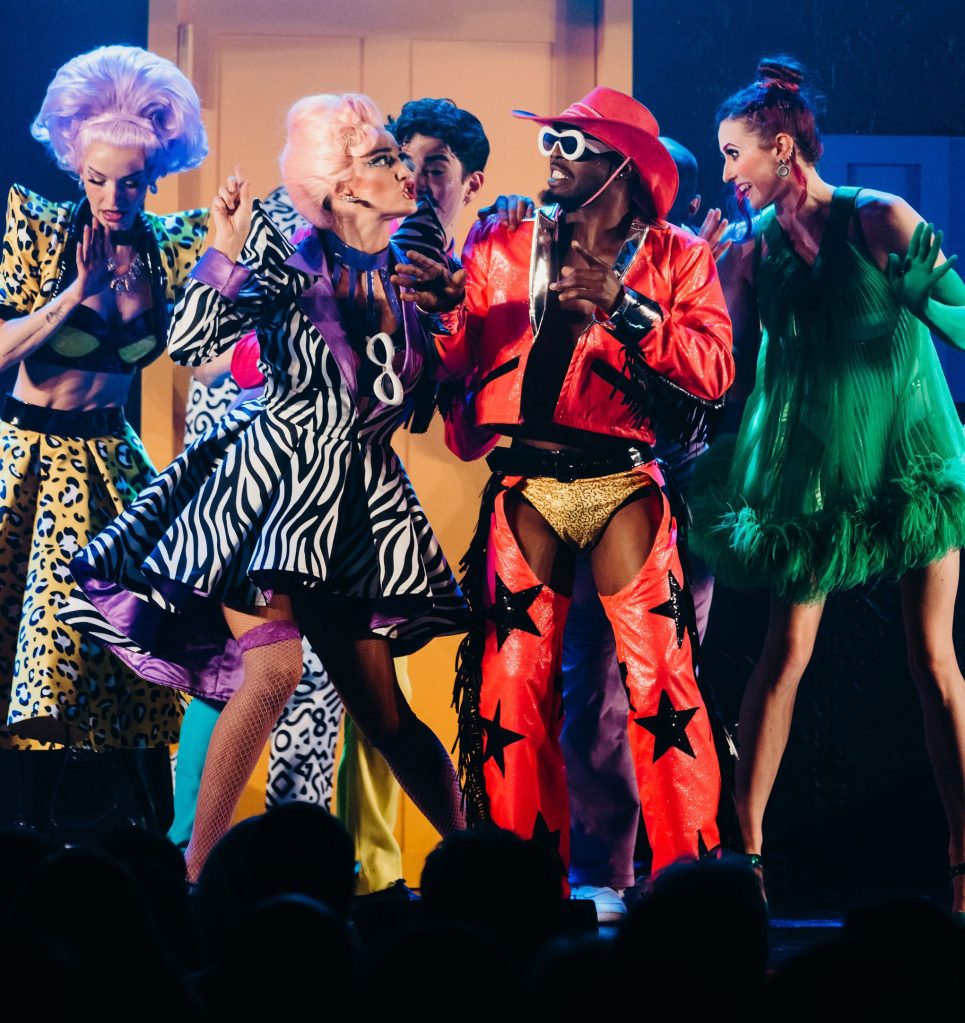 The Party
There are several dance/circus performances in Brisbane Festival 2023, but they're not all such serious and monumental works as Salamander and Eternity. Their bawdy and irreverent cousin is The Party, an aptly named celebration of bottoms, breasts and bacchanalia. But with much of the same dexterity, strength and acrobatic skill that distinguishes the more "respectable" shows in the festival. But just as Eternity speaks to the awed and spiritually inspired crowds at St John's Cathedral, The Party offers a chance for a more hedonistic section of the community to let their hair well and truly down. It comes from the same team that produced The Purple Rabbit, which was an equally ribald experience, but had a greater variety of acts and talents on display.
★★1/2
The Party unfolds nightly at the South Bank Piazza until 23 September.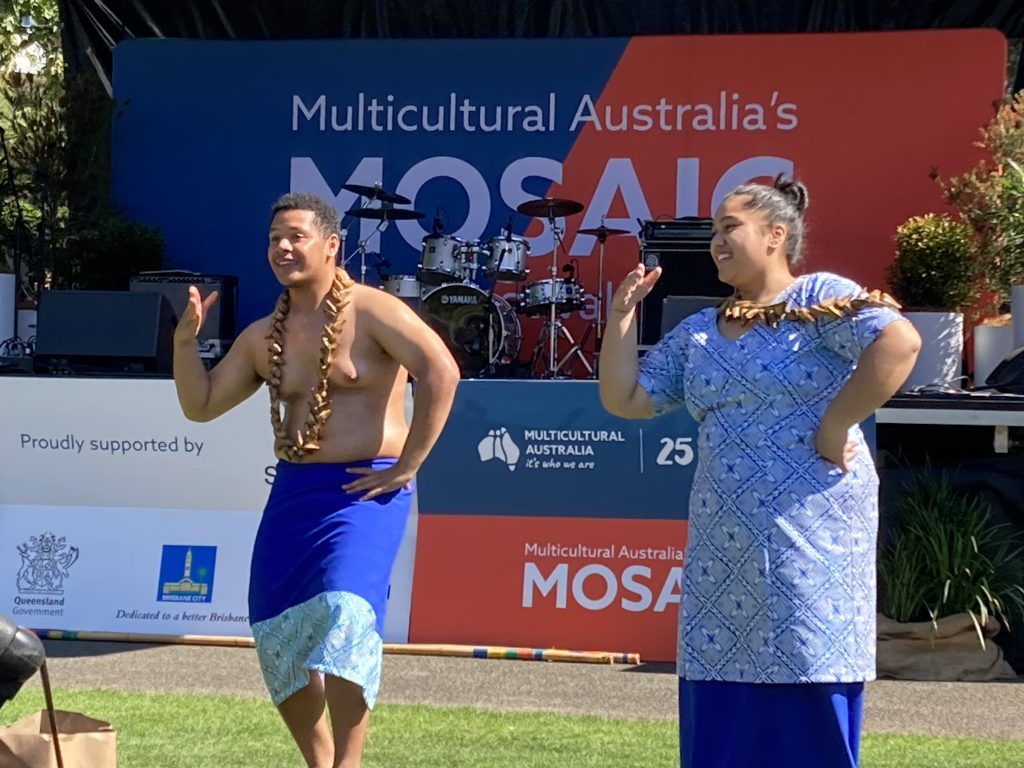 Mosaic Festival
You can't get more community minded than Brisbane's Mosaic Festival, this year celebrating its 25th anniversary with a gathering in the Roma Parklands celebrating the lives and contributions from the city's wide and diverse multicultural population. Mosaic has a bit of a grassroots, and decidedly unslick feel to it, but that is certainly part of its charm. On a warm spring Sunday, the crowd came for the high schools and cultural groups performing dances, and food stalls offering Afghani bolanis and other delicacies.
The Mosaic Festival, Roma Parklands, was held on 17 September.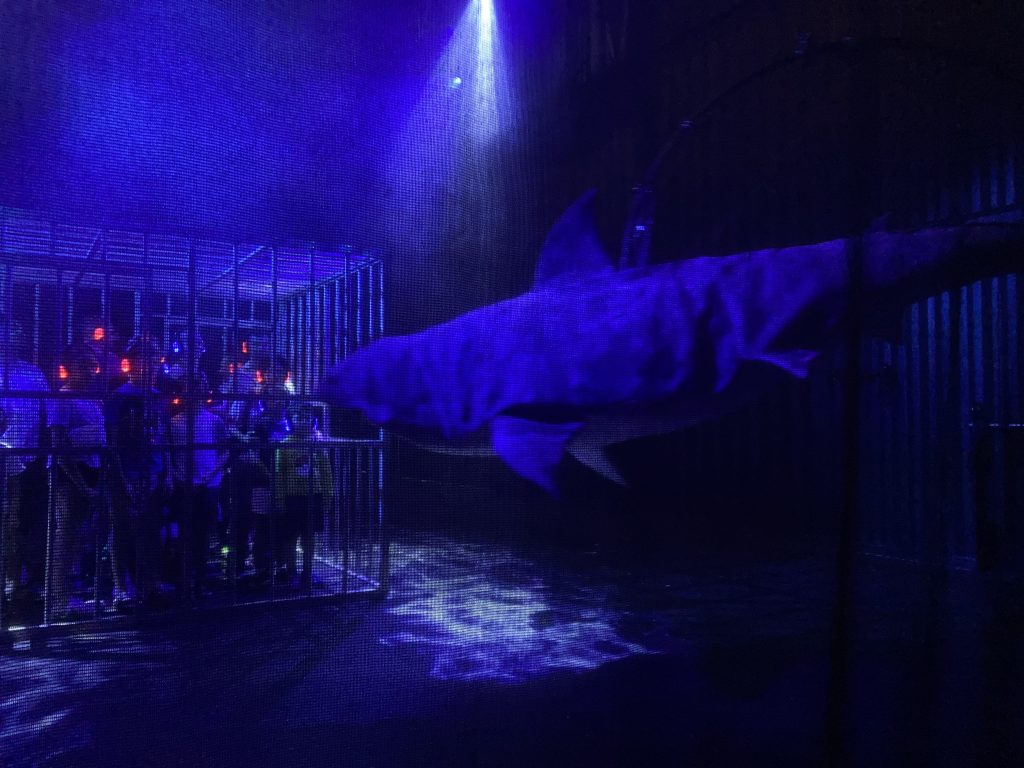 Erth's Shark Dive
Giving audiences the opportunity to check out Flipside's impressive new facilities is a puppet show that aims to really immerse audiences in the shark viewing experience, all without getting so much as a toe wet, or leaving the confines of the performance space. It's a noble aim, with headsets providing viewers with important factors about sharks and entreating us to consider their plight and their place in the ecosystem. That's all great and the main shark puppet is fairly captivating, but the show could be improved immeasurably by a couple of simple tweaks.
First, the initial stick style puppets are less than convincing, but they're not helped by the visibility of the puppeteers. Black face masks and, at the very least, black gloves would make a huge difference. The lighting could also do with a tweak, to keep the focus on the puppets and keep it much dimmer elsewhere. Spill from windows near the ceiling of the building doesn't help. There were also technical issues with some of the headsets. But this viewer went along on the first day, so hopefully these teething problems can be addressed during the run. And besides, one youngster responded to the appearance of the Great White with a loud and repeated 'Go away!', so they were clearly convinced…
★★★
Erth's Shark Dive, Flipside Circus, Brisbane Circus Centre
221 MacArthur Avenue Hamilton
Runs at various times daily until 29 September.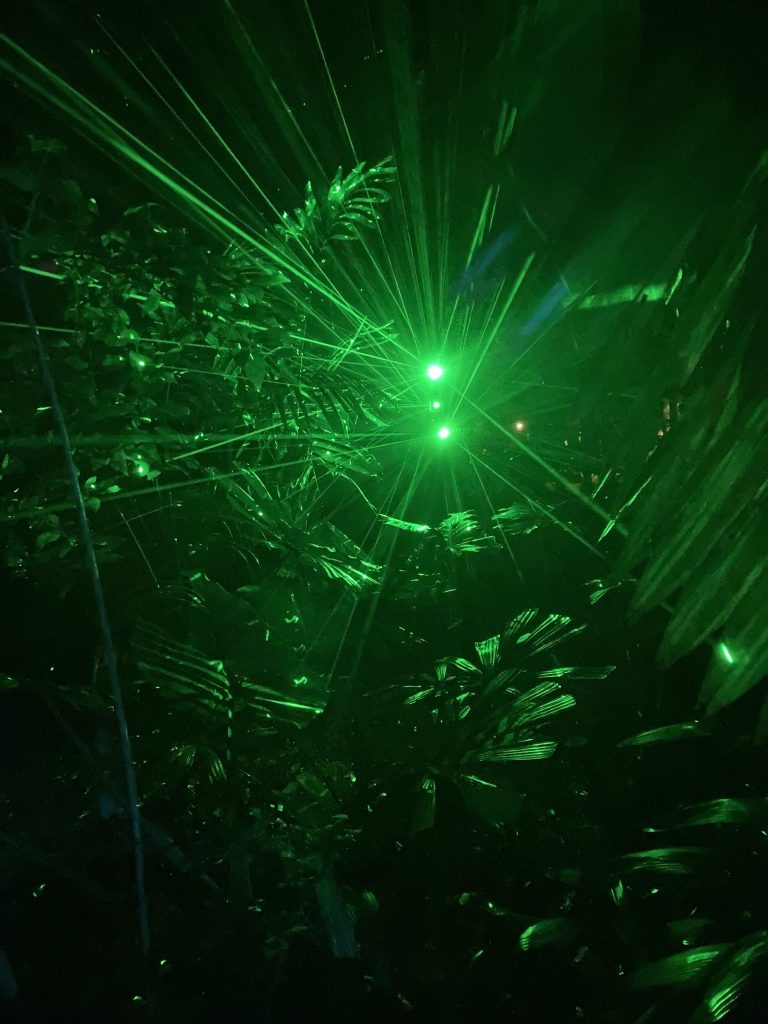 Lightscape
And nothing brings a community together like a light and sound installation in botanic gardens. The crowds are certainly coming out to visit the latest version, which is designed by British outfit, Culture Creative, and also included in Brisbane Festival. The clement weather means that its Fire Garden had the edge over the rather sad washed out one this viewer recently saw in Melbourne, but the highlights of Lightscape Brisbane are the Winter Cathedral (which was so popular in Melbourne it was brought back for the encore event) but also the site-specific installations, particularly the Laser Garden and the Palm Tree Circle. As with previous Lightscape iterations in Sydney, Perth and Melbourne (twice) the light trail is a beautifully transcendent experience (even in the middle of a throng) and with plenty of food and drink options available.
★★★ 1/2
Lightscape, Brisbane Botanic Gardens
Runs nightly until 30 September (closed 22 and 28 September)
The writer travelled to Brisbane as a guest of Brisbane Festival.