Metro magazine has been published quarterly since 1964, the year The Beatles' world tour reached Australian shores. The magazine has long been known as the most important publication for long-form, incisive critical discussion of Australian cinema, TV and new media, but now there's a financial crisis, with questions around the next editions and the publication's long-term future.
Glossy and gorgeous, Metro is published by the Australian Teachers of Media Inc (ATOM), an organisation that also publishes study guides and education kits with strong connections to Australian content. But Metro is the flagship.
It's the kind of magazine that speaks not just to teachers, students, academics and screen industry insiders, but also to more casual readers wanting to go deeper. And if you've ever written for Metro under the tenure of current editor David Heslin, or his predecessor Adolfo Aranjuez, then you know what it's like to have your writing treated with rare care and rigorous fact-checking.*
As everyone involved in publishing laments, the costs of printing and paper alone have risen astronomically in the past two years, as have shipping costs from China, where much of Australia's printing happens. And, though Metro is run by a minimalist lean staff, and pays freelance contributors only modest fees (though, at least they're paid at all), a media release sent out last week says that 'tight finances, a long-term absence of government funding and the lingering effects of the pandemic have left the magazine in crisis'.
Read: Introducing ArtsHub's education and career portal
'Without an urgent injection of funds or institutional support, the magazine may have published its last issue. Having scraped together generous donations from the Australian cinephile community to print the first issue of 2023, attention now turns to getting the next edition out and shoring up the publication's long-term future.'
Metro's editor David Heslin says that much more than just the future of one masthead is at stake.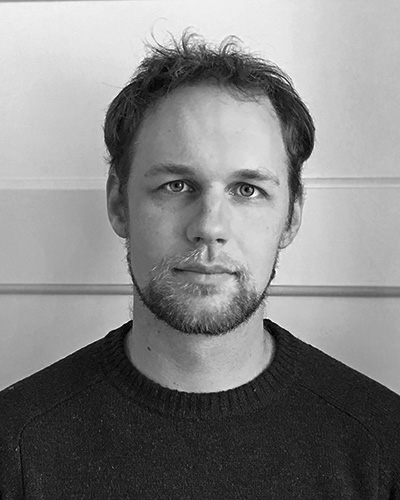 'Sadly, we've reached a stage in this country where there are precious few platforms available for paid screen criticism, and Metro is a vital and unique part of that ecosystem.
'Unlike other national cinemas, Australian film does not have a high profile overseas, and work needs to be done to encourage local audiences to engage with it too. Australian cinema needs a champion, and that's what Metro is: a place where our screen productions are written about seriously and thoughtfully, in a way that transcends often short distribution windows.
'Like the filmmakers themselves, we want these works to be thought about and discussed – months, years and decades down the track. If Metro ceases publication, that prospect diminishes.'
Industry support for Metro
Filmmakers, academics and writers have come out in support of Metro's continued role in the industry. Here are some of their comments:
Sue Maslin AO, film producer and rights entrepreneur (The Dressmaker)
'I am deeply connected with Australian film education and culture, and Metro has been one of the most enduring and valued resources I have worked with over many years. We have frequently sought articles to be published in Metro that seriously engage with the social, historical, political and cultural themes in our work over 25 years.
'Metro is a unique and vital publication. No other masthead in this country is offering such rigorous yet engaging discussion of Australian film and television, or has done so for such a sustained period of time. Its commitment to platforming feature as well as, particularly, documentary work – along with the new and diverse screen forms that have developed over this century – ensures that these productions are given the consideration that reflects the thought and care that went into their creation.'
Corrie Chen, director
Director Corrie Chen (Bad Behaviour, New Gold Mountain) says: 'We have a shortage of good culture writing in this country and Metro is one of the best.'
Jake Wilson, critic and journalist
Jake Wilson, film reviewer for The Age since 2006, says Metro is '…currently the only journal that offers regular in-depth coverage of the broad scope of Australian screen production… I value Metro's commitment to addressing both a specialist readership and a general one, and to giving space to both established and emerging writers; to functioning as a magazine in the full sense, a carefully designed physical object; to professional standards of proofreading and line editing; and, not least, to paying contributors. As one of those contributors, I can say with certainty that some of the best writing I've done over the past few years wouldn't exist if Metro didn't.'
Stephen A Russell, reviewer and journalist
Freelance film critic and journalist Stephen A Russell (also a regular contributor at ArtsHub and ScreenHub), says: 'Metro speaks to readers who want more from film analysis than a clickbait headline leading to copy-and-paste ideas. Far from elitist, however, the magazine sings in a voice all Australians can recognise as their own.
'I believe with all my heart that the magazine that was first published when The Beatles toured Australia is every bit as deserving of being preserved for posterity, like the cinematic greats held at the National Film and Sound Archive of Australia…'
How to help
Heslin says the best way to support Metro right now is to visit the GoFundMe page, donate and share the link as widely as possible. Donations are tax deductible through the ATOM Gift Fund. Taking out a subscription is also helpful, as well as getting the word out to friends and colleagues.
Heslin tells ArtsHub that the immediate and most achievable priorities of the fundraiser (which has so far raised $8000) are:
to get Metro issue no. 215 out in print (this has been ticked off now – thanks to the money that has been donated so far, the issue has been printed and will be available in a few weeks)
ensure all commissioned writers for Metro 215 and 216 are paid, and
ensure Metro issue no. 216 can be published (as things stand, online-only).
Metro has already successfully transitioned some of its activities to online publishing here. There are hopes to expand the scope of the website with weekly updates. But it's that beautiful print quarterly that's at risk. Heslin says there's still some hope of keeping Metro in print, but this depends on a benefactor or institutional publishing partner coming on board. He's 'vigorously exploring' those options right now and invites any interest.
'It's easy to mourn something precious once it's gone,' Heslin says. 'The bigger challenge is to preserve it while it's still around. And we have an opportunity here to do just that.'
*Disclosure: This writer has been a contributor and regular columnist for Metro.