University of Canberra
Bachelor of Design (Visual Communication Design)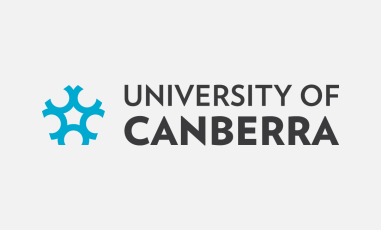 Visualise a career in design
Study a Bachelor of Design (Visual Communication Design) and set yourself on the path to a successful design career. You'll explore how, as humans, we communicate and organise information in visually accessible ways, and develop a well-rounded understanding of the theory and practice of communication design. The course investigates both a traditional print-based design perspective and one which covers web-based applications and new technologies.
The degree has a strong focus on visual communication in the global marketplace and how to design for both business and consumer audiences across different cultural contexts. You'll graduate with a thorough knowledge of typography, logotype design, layout, publication design, environmental graphics, packaging and digital design.
Study a Bachelor of Design (Visual Communication Design) at UC and you will:
employ innovative use of different visual and emerging media types across print, screen and packaging
develop effective design solutions for specific audiences
gain fluency in the visual vocabulary and technical skills relevant to visual communication design
acquire image-making expertise and the ability to develop visual design artefacts using a range of analogue and digital media.
Work Integrated Learning
Take advantage of opportunities for direct industry engagement at every level of your study, including internships with private companies, government departments, advertising and design agencies, and more.
You'll learn about design from real-world industry practitioners and will undertake live industry briefs with the opportunity to progress your designs into production. You'll work collaboratively with fellow Bachelor of
Design students to create products with the potential to sell them on campus and throughout Canberra.
By the time you graduate you'll have amassed an impressive portfolio of genuine design projects, and will have opportunities to present it to, and have it reviewed by, industry professionals. Previous associations UC students have connected with include BMW, Canberra Design Festival, National Museum of Australia, FASHFEST, Australian Tax Office, Zoo Group, Cre8ive, Oxide Interactive, Red Corner Boxing and ThinkPlace.
Career opportunities
Graphic designer
Multimedia designer
Art director
Creative director
Digital designer
Illustrator
Package designer
Design strategist
Interactive designer
Design researcher
Visual designer
Course-specific information
Signature overseas short-term study options have been tailored specifically to this course so that high-achieving students have an opportunity to work with leading designers and students at prestigious overseas institutions. Students can choose to use their breadth units for their overseas Study Abroad experience.
High-achieving students also have the option to take units in the Master of Design Strategies in their final year of study.