Pattie Boyd and George Harrison. Supplied.
'I have led an exceptional life, in some ways, yes.' Pattie Boyd said in an interview with the Independent (2006).
An icon of the swinging sixties and seventies, Boyd has lived an incredible life. There is sagacity behind Boyd's wide, soulful eyes and a strength that amplifies her beauty. Both model and photographer, Boyd became the partner and muse of two of the world's most gifted and tortured musicians of our modern times: George Harrison and Eric Clapton.
But she has always been far more than just a famous wife and in an intimate night of conversation with the audience, Boyd will reveal her own unique life journey. An Evening with Pattie Boyd: George Harrison, Eric Clapton & Me will tour from Sydney, Melbourne then onto Auckland starting off on the 15 May.
Born 1944 in Somerset, England, Boyd spent most of her childhood in Nairobi, Kenya. Moving to London in her late teens it wasn't long before she was a regular cover girl for Vogue, becoming one of London's It Girls and a fast favourite in the fashion scene.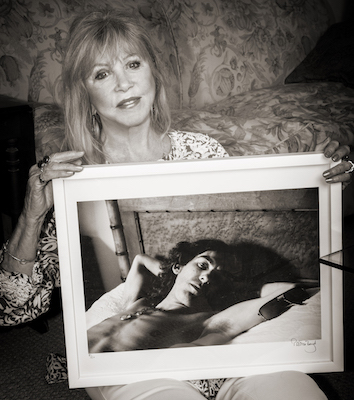 Pattie Boyd. Supplied.
An aesthetic inspiration for other models such as Twiggy; Boyd was exalted by journalist Tom Hibbert in magazine The History of Rock. Hibbert describes Boyd 'as the embodiment of the "British female look" – mini-skirt, long, straight hair and wide-eyed loveliness.'
In the decade that saw rapid change in British society Boyd met her first love George Harrison. Their first encounter was on the film set of A Hard Days Night in 1964, and Harrison has been recounted asking Boyd that day: 'Will you marry me? Well, if you won't marry me, will you have dinner with me tonight?' She would go on to marry Harrison in 1966 at the tender age of twenty-one.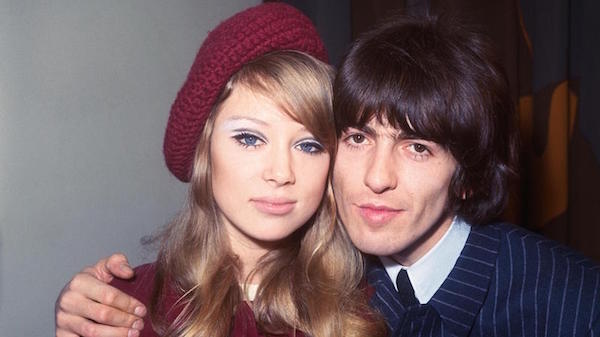 Pattie Boyd and George Harrison on their Wedding Day. Supplied.
Boyd influenced Harrison's spiritual and musical journey by introducing him to composer of Hindustani classical music Ravi Shankar. Harrison credited Boyd for 'broadening his outlook.'
But beyond the stories, where does reality lie? In An Evening with Pattie Boyd, Boyd will delve into the personal pressures of supporting such an intense artist through the break-up of The Beatles, and will touch on the circumstances that led to her second marriage to Grammy Award winning musician Eric Clapton.
As the vision of inspiration to such prolific men Boyd has often felt isolated and lonely, 'I think I lost my sense of identity when I was married. I know I did. And it took me a very long time to regain it and find out who I was,' she said to ABC.
Throughout the conversation Boyd will weave her remarkable life story with intimate photographs that subvert the male gaze. Her unique point of view, coupled with the intimate quality of the photographs, provide a confidential glimpse into her life and the friends and family that would cross her path.
Eric Clapton and George Harrison. Supplied.
AN EVENING WITH PATTIE BOYD
Join RocKwiz legend Brian Nankervis as he hosts this two hour conversation which will be held at the Grand Hyatt in Melbourne and at the Four Seasons Hotel in Sydney.
Sydneysiders will also be privy to Boyd's photographic exhibition as part of Head On Photo Festival at Blender Gallery, Sydney. The exhibition opens on May 5 until June 2 and will show many vintage prints and intimate Polaroids.
Ticket options
The VIP Ticket includes:
An hour of cocktails and canapés where you will get a chance to mingle with Pattie Boyd
Priority seating to the two hour in conversation show hosted by Brian Nankervis (AUS) / Richard O'Brien (NZ)
You will receive a copy of Pattie Boyd's New York bestselling book, Wonderful Tonight, George Harrison, Eric Clapton, and Me with an opportunity to get your book signed
A photo opportunity with Pattie Boyd.

The Standard Ticket includes:

Attendance to the two hour in conversation show hosted by Brian Nankervis (AUS) / Richard O'Brien (NZ)
Timings
7pm – Cocktails & Canapés with Pattie Boyd
8pm – George, Eric and Me; an Evening with Pattie Boyd
An Evening with Pattie Boyd: George Harrison, Eric Clapton & Me. Touring: Sydney 16 May, Melbourne 16 May and Auckland 19 May. In conversation ONLY ticket option available. Learn more: pattieboydtour.com