Our most-read stories this week were:
Top Reviews for the week:
Jump to:
TALKS, EVENTS & OPPORTUNITIES
FESTIVAL UPDATES
AROUND THE GALLERIES
ON STAGE
ON THE PAGE
LATEST FUNDING NEWS
SA: Guildhouse has received $195,000 from the South Australian Government through the Department of Innovation and Skills Research and Innovation Fund to foster new initiatives employing South Australian artists. The funds will support the development of new models of creative entrepreneurship in the visual art, craft and design sectors, as well as Guildhouse's new social enterprise, Guildhouse Professional Services, a program that connects commercial or government projects with South Australian creative professionals.
NSW: Sydney Contemporary, in partnership with MA Financial Group, has secured sales in excess of AU$4 million during its 11-day presentation from 10- 21 November 2021. Galleries have reported further sales continuing into this week. The custom-designed digital platform welcomed 40,000+ visitors. The fair will return in person in September 2022.
TALKS, EVENTS & OPPORTUNITIES
DISABILITY: Timothy Cook, Georgia Scott and Eliza Hull are the recipients of this year's National Arts and Disability Awards, delivered by the Australia Council for the Arts and Arts Access Australia this week. This is the third year the awards have been presented.
Sydney-based composer Georgia Scott receives the award for a young emerging artist ($20,000). She is a strong advocate for gender equity and challenging disability discrimination. The award for an established artist ($50,000) went to NT-based Timothy Cook, one of the Tiwi Islands most decorated living artists, while Victorian singer-songwriter Eliza Hull received the Arts Access Australian National Leadership Award ($10,000).
RECORD: Margaret River Region Open Studios had record-breaking success this year. Open Studios Chair Jim Davies said: 'We had a 30% increase in overall visitor numbers compared to 2020 and the highest number in the event's eight-year history. 'There were a staggering 85,000-plus total studio visits to our 140 artists over the 16 days,' he added. On average visitors went to more than 10 studios during their time in the region, and 66 percent bought artwork from our artists during the event. The event will return 10-25 September 2022.
STREAM: The Sydney Opera House's annual festival Dancerites celebrates the continued cultural dance practices of Australia's First Peoples. Each year, dance groups from all corners of the country gather to share traditional customs, language and contemporary culture. In lieu of the live event taking place on the Forecourt this year and to celebrate the impact of the festival over six years, the Opera House has accessed the archives to create DANCERITES Deadly Moments, a digital work curated by Rhoda Roberts and presented by Sydney Opera House's Head of First Nations Programming, Beau James.
SHOP: Carriageworks' fifth annual edition of SOUTHEAST Aboriginal Arts Market is being held online over four days from 5pm Thursday 25 November, until Sunday 28 November. It brings together the work of 26 independent Aboriginal artists and collectives from the south-east including regional and coastal New South Wales, ACT, Victoria, the Murray–Darling basin catchment, and Tasmania. This year's Market offers fashion, art, design, and wellbeing products, and as well as ceramic works, jewellery, weaving, photography, carving, textiles, painting, and works on paper. Visit SOUTHEAST Aboriginal Arts Market for more.
FESTIVAL UPDATES
QLD: Brisbane Festival has announced dates for its next edition. Whack them in your diary: 2-24 September 2022. The full program will be announced mid-2022.
VIC: Australia's premium LGBTQIA+ arts and culture experience, Midsumma Festival, is set to take place across metropolitan Melbourne and regional locations for 22 days from 23 January – 13 February 2022. Featuring 161 open-access events made for and by queer communities, the festival also boasts the curated program, Midsumma Presents, offering an additional 34 events that highlight the unsung heroines and unheard voices of queer intersectional communities, plus AND/OR, a  platform for artists who are queer and disabled. Check out the full program and plan your diary.
AROUND THE GALLERIES
ACT: New dates for the 4th National Indigenous Art Triennial: Ceremony have been announced this week, opening at the National Gallery of Australia on 26 March 2022 with a community celebration led by First Nations artists. Including more than 35 artists from across Australia, Ceremony will run until 31 July 2022 and explore how ceremonial acts continue to be a prevalent forum for artmaking in First Nations communities today. Free. Opening Weekend Events 26-27 March. View the full list of artists here.
Read: Hetti Perkin's 4th Indigenous Triennial encourages everyday ceremony
NSW: The Primavera 2021: Young Australian Artists exhibition opened this week at the Museum of Contemporary Art Australia (MCA), celebrating its 30th edition. The artists presented for Primavera 2021 include Elisa Jane Carmichael (QLD), Dean Cross (NSW), Hannah Gartside (VIC), Sam Gold (SA), and Justine Youssef (NSW). It has been curated by Melbourne-based Aboriginal curator, Hannah Presley.
VIC: The 31st annual Linden Postcard Show is set to open to the public on Friday 3 December 2021, running until Sunday 27 February 2022. This year's judges are Joanna Bosse, Curator at Bayside City Council, and Eric Nash, Director at Benalla Art Gallery. This year's exhibition will display 1,048 works from 400 artists across Australia, and in every medium – oil, acrylic, watercolour, gouache, charcoal, graphite, photography, textiles, ceramics, glass, collage, prints, wooden sculptures, found object assemblages, and more.
WA: The Art Gallery of Western Australia, National Gallery of Australia and Wesfarmers Arts have announced the expansive touring exhibition Ever Present: First Peoples Art of Australia, opening 9 December 2021 through to 18 April 2022 at AGWA, before travelling to the National Gallery Singapore, opening 3 June 2022 – 25 September 2022. Ever Present features more than 100 works by 80 artists. Colin Walker, Director of the Art Gallery of Western Australia, said the exhibition is a highlight of the Gallery's 2021-22 program. Free.
Read: State gallery relaunch to mark new era
VIC: NGV Kids presents an all-ages exhibition, The Gecko and the Mermaid: Djerrkŋu Yunupiŋu and Her Sister, which celebrates the vibrant culture and community of the Yolŋu people through the work of two pioneering artists and sisters, Ms N Yunupiŋu and her sister Eunice Djerrkŋu Yunupiŋu.
Inspired by these works, children can learn the names of animals and how to count to five in Yolŋu Matha, the language of Yolŋu people, in a creative counting game. A specially produced film will also allow children to learn how bark is collected and prepared for painting. The exhibition has been developed alongside Buku-Larrŋgay Mulka Centre, an arts centre located in Yirrkala, approximately 700 km east of Darwin.
The exhibition has also been developed in collaboration with award-winning Yolŋu artist, author and filmmaker Siena Mayutu Wurmarri Stubbs, who is also the granddaughter of these Yunupiŋu sisters. It is on display from 17 December 2021 to 25 April 2022. Free.
VIC: City of Boroondara's Town Hall Gallery will present its first exhibition for 2022, Material Reverie, a collection of works exploring the rich variety of materials contemporary Australian artists use in their practice. Included works highlight natural fibres, minerals, discarded everyday objects and household items that have been foraged and upcycled to create new artworks that depart from their inherent purpose, showing 20 January – 9 April 2022. Material Reverie features works from the eight revered artists: Robert Brown, Teelah George, Dana Harris, Lou Hubbard, Shigemi Iwama, Cassie Leatham, Jahnne Pasco-White and Louise Saxton.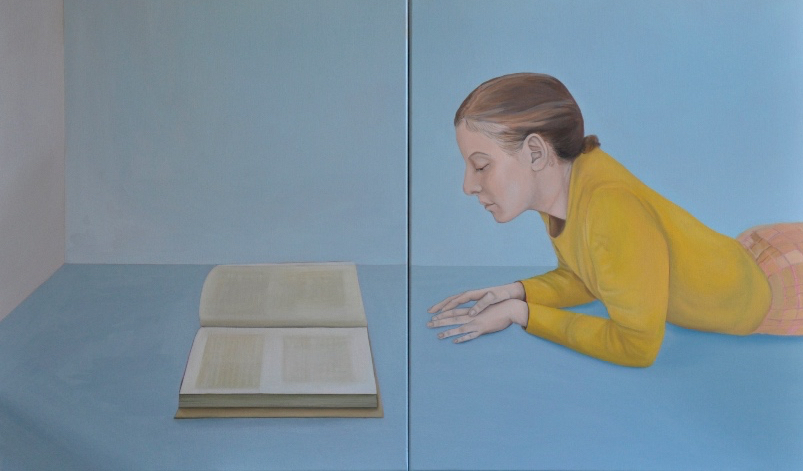 VIC: Telling Tales is an exhibition that explores storytelling and a shared fascination with books and the literary world in contemporary art. It opens at the Glen Eira City Council Gallery on 3 December until Sunday 6 February 2022. Each artist plays with a range of associations intrinsic to books – reading, knowledge, libraries, transformation, history, personal and collective memory, through painting, book sculptures, photography, video, collage and altered books. Artists featured are Chris Bond; Penelope Davis; Prudence Flint; Nicholas Jones; Victoria Reichelt; Tai Snaith; Charlie Sofo; and Deborah Walker. Curated by Diane Soumilas.
ON STAGE
VIC: Over 6-7 December the Melbourne Symphony Orchestra (MSO) returns to Sidney Myer Music Bowl in its first mainstage concerts since August. The Classical Hits at the Bowl concerts will feature specially-selected repertoire from the more than 80 shows the MSO had to cancel in 2021, along with an exclusive performance by 14-year-old violin sensation and MSO Young Artist in Association, Christian Li. Check out the program and book (ticketed).
VIC: La Mama Theatre presents a VIMH production, let bleeding girls lie, a powerful new play exploring grief, care and female connection in public space, written and directed by Olivia Satchell. Shortlisted for both the 2019 Queensland Premier's Drama Award and The Rodney Seaborn Playwrights' Award, let bleeding girls lie is described as a compelling investigation of gendered violence and female connection. Presented 8 December – 19 December at La Mama Courthouse, Carlton.
Read: A theatre rises from the ashes
NSW: Two of Australia's leading performing arts educators, the Sydney Conservatorium of Music (SCM) and the National Institute of Dramatic Art (NIDA), will present Britten's operatic take on Shakespeare's most loved comedy, A Midsummer Night's Dream, for NIDA's End of Year Production Season from 4-11 December. To book.
VIC: Circus Oz has launched its brand new show with a stunning acrobatic display on the hill of Birrarung Marr overlooking Melbourne's iconic city skyline. Everything But The Circus is classic circus with a twist, and has been described as 'a love-letter to Melbourne that will reacquaint people with the city and everything it has to offer'. The production is an outdoor roving experience that will literally hit the streets of Melbourne this summer – a crew of 20 extraordinary circus characters and musicians will guide audiences to different city locations, culminating in a mind-blowing extravaganza. Season: 14 – 29 January 2022. Tickets on sale 8 December 2021.
QLD: Dolly Parton and Producers John Frost for Crossroads Live, Suzanne Jones and Ambassador Theatre Group Productions this week announced that Dolly's smash-hit West End musical, 9 TO 5 THE MUSICAL, will be coming to Brisbane following its Sydney premiere. It will open at the Lyric Theatre, QPAC for a limited season from 22 May 2022.
ON THE PAGE
LIBRARY: From hundreds of rare books to treasure hunting LEGO® bricks, from a new lecture series, State Library Victoria has announced a summer blockbuster program of events in the new year. Highlights include:
State Library Bricktoria (10 January – 6 February 2022) An array of LEGO®-inspired activities
Spark: Adaptation (16 February): Spark is the Library's new monthly lecture series
Kids Takeover (20 January)
Window on Collections:  Ulysses (24 February): Take a deep dive into James Joyce's classic
Plus more, check out the full program.