The Last Great Hunt
Senior Producer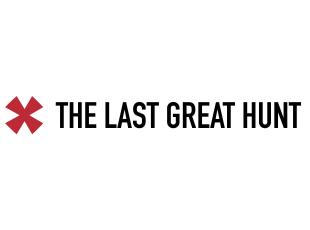 WORK WITH US // ARE YOU READY TO JOIN THE HUNT?
We have a unique and exciting opportunity to join The Last Great Hunt's playful but professional, never-say-never producing team!
ABOUT THE LAST GREAT HUNT
At The Last Great Hunt we create ambitious and exceptional theatrical experiences that engage a broad range of audiences across Australia and the world. We empower our Core Artists and collaborators to freely develop and apply their diverse range of skills to make high quality, rigorous, relevant and entertaining original theatre works in Perth, Western Australia.
KEY INFORMATION
* 1.0FTE position, $70,000 – $75,000 (dependent on experience) plus super
* Reporting to Executive Producer
* 37.5 hours per week, flexible arrangements negotiable
* Contract until March 2023 (with the possibility of extension)
* Based across King Street Arts Centre, Perth, Western Australia; working remotely negotiable.
ABOUT THE ROLE
We're looking for an experienced Senior Producer who aligns with our company values to join our never-say-never team.
You'll be worldly, proactive and willing to take on a challenge. You'll have the capacity to thrive in a fast-paced work environment and have a proactive, creative approach to problem solving.
You'll be enthusiastic about being part of our exciting, dynamic theatre company and have a genuine, positive attitude. This role would suit a highly collaborative person who can manage and nurture creative projects from concept to delivery.
SELECTION CRITERIA
Essential
* Align with The Last Great Hunt's vision, mission and values.
* Significant, ongoing experience producing and managing arts projects, in particular new work.
* Tertiary qualifications in arts management, marketing or an equivalent qualification, or relevant experience.
* Highly developed organisational skills and demonstrated ability to set priorities and meet deadlines.
* Highly developed communication skills, including a high level of diplomacy, with the ability to write effective copy for multiple stakeholders.
* Excellent time management skills and interpersonal skill with the ability to deliver multiple projects and maintain effective professional relationships.
* Experience in managing programmes digitally, interstate and overseas.
Desirable
* Access to a well-established, active network of regional, national, global and digital presenters, venues and arts markets.
* An affinity with the arts, in particular contemporary theatre.
* Digital literacy – both office based and creative production.
* Knowledge of languages other than English (particularly Mandarin, Japanese, French and Spanish).
JOB PACK INFORMATION
More information about the role can be found through our website link listed below.
Download the Senior Producer job pack to see a detailed listing of key responsibilities.
http://www.thelastgreathunt.com/work-with-us-senior-producer
HOW TO APPLY
Your application should include a cover letter addressing the Selection Criteria no more than two A4 pages and a current resume. Please email your application by 9am onTuesday, 18th January 2022 with 'Application for Senior Producer' in the subject line to
The Last Great Hunt's Executive Producer, Siân Roberts – sian@thelastgreathunt.com.
We aim to hold interviews in January with a negotiated start date in February/ March 2022.
EQUAL OPPORTUNITY EMPLOYMENT
At The Last Great Hunt we can do better to work with people from a diverse range of backgrounds and experiences. Artists who are First Nations, living with disabilities, identify as LGBTIQ+, are from culturally diverse backgrounds or are part of any other minority group are actively encouraged to apply. If you would like to chat about this please contact Siân (above).
FOR MORE INFORMATION: http://www.thelastgreathunt.com/work-with-us-senior-producer
APPLICATIONS CLOSE: 9am Tuesday 18th January, 2022