Perth Institute of Contemporary Art (PICA)
Senior Producer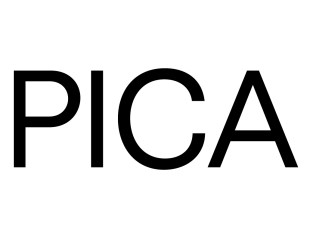 ABOUT PICA
Perth Institute of Contemporary Arts (PICA) is one of Australia's leading centres for the development and presentation of contemporary art. Housed in a large and striking heritage building in the heart of Perth, Western Australia, PICA is the city's focal point for those wishing to experience the best of Australian and international visual, performing and cross-disciplinary art. PICA is both a producing and presenting institution that runs a year-round program of changing exhibitions, seasons in contemporary dance, theatre and music, live art events and a range of interdisciplinary projects. PICA's key aim is to promote, support and present contemporary arts and to stimulate critical discussion around the arts and broad cultural issues. Providing a site for experimentation, critical analysis, discussion and debate is fundamental to its charter. PICA is known for the rigour and breadth of its artistic and engagement programs, high production standards and impeccable presentation. In many aspects of its operations, PICA might be understood as an incubator: providing resources, mentoring and support for both emerging and established artists whilst promoting new and emerging ideas, forms and practices to the broader community.
ROLE STATEMENT
The Senior Producer is responsible for the development and management of PICA's Performance program. This is a key artistic leadership position within the organisation and the successful applicant will work closely with the PICA Director to further the depth, breadth and impact of PICA's performance programming. It is a senior management role offering significant responsibility and a diverse, in-depth engagement with the WA, Australian and international contemporary arts sector.
TO APPLY
PICA is committed to creating a workplace that is culturally aware and is as diverse as the audiences we present to. We encourage submissions for this role from Aboriginal, Torres Strait Islander and Culturally and Linguistically Diverse applicants. We also encourage submissions from people who identify as living with disability. If at any stage of the application or recruitment process you require any accommodation, please contact us.
Your application should be submitted by email and include two pdf attachments:
1. A written response to the above selection criteria (no more than two pages)
2. A CV with two current references (no more than three pages)
For enquiries about this role or your application, please contact PICA's General Manager, Georgia Malone at business@pica.org.au or 9228 6300.
Applications are due by 5pm on Thursday 13 January 2021 to Georgia Malone, General Manager