Destination NSW
Request for Quotation – Producer, 2023, 2024 & 2025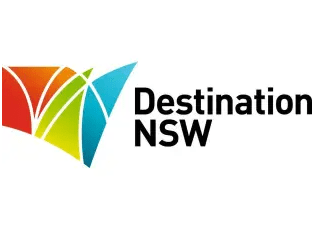 Request for Quotation – Producer, Vivid Light 2023, 2024 & 2025
Request:
Destination NSW is seeking applications and itemised quotations from a suitably qualified and experienced contractor for the provision of Producer, Vivid Light services for Vivid Sydney 2023, 2024 and 2025.
Please note: this is not a position of employment but a contract for the supply of services. Companies can propose a person for this contract.
Destination NSW:
Destination NSW is the lead agency, champion and voice for the visitor economy within the NSW Government. Spearheading a whole-of-government approach to visitor economy growth, Destination NSW is responsible for leading the delivery of the NSW Visitor Economy Strategy 2030 in partnership with government and industry.
Destination NSW influences and shapes the visitor economy through strategic research, policy and thought leadership, stakeholder engagement and consultation, commercial partnerships and investment in visitor experiences, business support, marketing and events. Investing in a world-class events calendar to maximise economic and social benefits and, position NSW as the events capital of the Asia Pacific, is a key strategic pillar of the Visitor Economy Strategy 2030.
Vivid Sydney, the largest festival of light, music and ideas in the Southern Hemisphere and the largest event in Australia, is owned, managed and produced by Destination NSW. Vivid Sydney has been integral in positioning Sydney as the creative capital of the Asia Pacific and, instrumental in driving visitation to Sydney and stimulating the city's visitor economy (the 'Event'). For more information visit: www.vividsydney.com
Timeline:
Deadline for receipt of clarification requests – 10am Friday 12th August 2022
RFQ closing date – 10am Friday 19th August 2022
Interviews – Week beginning 22nd August 2022
Successful contractor notified – Week beginning 29th August 2022
Unsuccessful contractor(s) notified – Week beginning 29th August 2022
Commencement of Contract – Monday 5th September 2022
Selection criteria:
Evaluation of all received proposals will be based on the following criteria:
Value for money – 25%
Demonstrated extensive experience in successfully producing and delivering cutting-edge exhibitions, public art installations, festivals and/or activations for large-scale public events that attract broad and diverse audiences, with a focus on creativity and innovation. Demonstrated understanding of the creative, financial, operational, logistical and technical requirements of multi-day, events and festivals. – 20%
Proven entrepreneurial experience in identifying and engaging innovative artists and creatives to work to a brief in the public domain, including lighting, projection, installation and mixed media practitioners. Demonstrated contacts and existing networks with artists, creatives, manufacturers, suppliers, designers and companies who exemplify innovative, contemporary and sustainable practice, alongside general industry trends. – 20%
Exceptional relationship management skills, experience in collaborating and negotiating with a wide range of stakeholders including international and local artists, agents, promoters, venues, cultural/education institutions, volunteers, contractors/suppliers and Government to deliver high quality outcomes to budget and on time. – 10%
Highly developed and proven project and time management skills, ability to effectively prioritise, meet deadlines and to balance competing priorities in a dynamic and high-pressure work environment. Able to work both autonomously and within a team. Outstanding written and verbal communication skills. – 10%
Proficient in the development and management of complex P&L, financial reporting, forecasting, procurement and contracts management. High-level computer literacy skills, proficient with MS Office suite, experience in specialist software such as CRM programs. Demonstrated experience and knowledge of ticketing systems and box office operations. – 10%
Compliance with Request for Quotation – 5%
What Destination NSW requires:
Destination NSW requires an itemised quotation which addresses the items in Annexure A, i.e. Specification of Services, Key Considerations and General Items. Attention should also be directed towards the Selection Criteria:
A written response of no more than four (4) pages which addresses the Selection Criteria and Specifications of Service outlined in Annexure A
An itemised all-inclusive, separate quotation for each Period 1, Period 2 and Period 3 via provision of a day rate exclusive of GST but inclusive of all charges, expenses, superannuation, and other personal inclusions at 5 days per week during pre and post Festival with 6-day weeks for the 6-week festival period to include Bump in, Festival and Bump out.
Current curriculum vitae including details for two (2) referees.
Clarification of Requests for Quotes:
If you require clarification of this Request for Quotation, please go to the contact us page on the Vivid Sydney Website, https://www.vividsydney.com/info/contact-us , to email the Vivid Sydney team.
Please note that any clarifications will be given to other contractors that have been offered the opportunity to provide a quote. Clarification Addendums will be posted via the Work with Us page on the Vivid Sydney website.
How to respond to a Request for Quotation (RFQ):
Please review the relevant RFQ documentation, Clarification Addendums, Frequently Asked Questions and Terms & Conditions prior to preparing your response. Respondents should address the specific requirements of the services and, the selection criteria detailed within the RFQ documentation.
Answers and supporting documentation will need to be uploaded via the Vivid Sydney Website using the Apply Now button.
The full Request for Quotation including the Specifcation of Services can be found here.
NB: This form cannot be saved or changed after submission, please ensure that you check the accuracy of your information prior to submitting.