City of Greater Dandenong
Public Art Projects Lead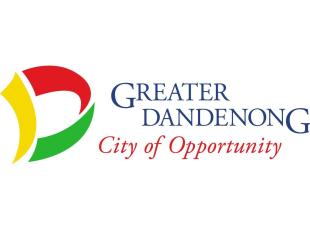 Public Art Projects Lead
$89,582 – $97,647 pa (plus super)
Permanent Full Time
The City of Greater Dandenong is an organisation of exceptional character. We invest in the development of our people and the community and we strive to be a workplace that is respectful, engaged, accountable, creative and honest. We are a progressive organisation, in a city that is on the move and we offer a dynamic and rewarding work environment.
We offer exceptional working conditions and are focused on providing a workplace that values diverse contributions, cares for your health and wellbeing and fosters a positive work culture. We ensure all people have an equal opportunity for employment and advancement within our organisation.
We embrace our diverse community and work environment and encourage applications from everyone including people of Aboriginal & Torres Strait Islander background, people of diverse sexual orientation and gender, people from culturally and linguistically diverse backgrounds, and people of varied age, ability, and faith. Council will give due consideration to any workplace adjustments to accommodate the needs of any prospective or existing staff member.
The Public Art Projects Lead sits within the dynamic and energetic Arts and Cultural Development team at the City of Greater Dandenong. The team works across the municipality on a variety of projects and is currently preparing the opening of a new contemporary gallery in the heart of central Dandenong.
The Public Art Projects Lead will oversee the planning, commissioning and delivery of public art initiatives across the City of Greater Dandenong. This role supports planning and design processes across the organisation to enable the incorporation of public art into developments and major infrastructure plans, as well as developing public art initiatives to complement exhibition and project programming. The Public Art Projects Lead develops and implements meaningful community engagement processes around significant public art developments, and supports the community in public art initiatives. This role is also responsible for coordinating the ongoing maintenance of council's permanent public art collection and review of the public art policy.
The successful candidate will have a relevant tertiary qualification in arts, art in public space, cultural planning, development or a related discipline, with relevant experience. This should include demonstrated experience in developing, coordinating and implementing a public art program. They will have a demonstrated ability to set priorities and prepare work plans to achieve specific objectives within the resources available and within set time frames. They will have strong communication skills, an ability to work across a variety of teams and be able to navigate the political landscape of local government.
Applicants must adequately meet the requirements of the role and fully address the selection criteria contained in the position description. To view a copy of this position description, please view the job listing on our website.
In accordance with government requirements the successful candidate will be required to demonstrate evidence of an approved COVID-19 vaccination or authorised medical exemption.
You may be required to undertake work preference profiling / psychometric testing.
The successful candidate will be asked to produce a clear Working with Children Check and will be asked to consent to a national police check (and where relevant an 'international criminal history check'), subject to the operation of spent conviction laws. Please note that people with criminal records are not automatically barred from applying for this position. Each application will be considered on its merits.
We offer a range of benefits for staff including a friendly team environment, salary sacrificed child care (where available), and a vibrant social club.
Further information: Vanessa Jefferson, 8571 5251Applications close: 5pm, Tuesday, 18 January 2022