Minderoo Foundation
Project Lead - Arts & Culture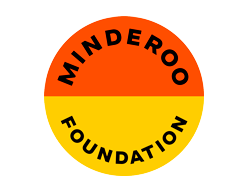 Minderoo Foundation is a modern philanthropic organisation. We take on tough, persistent issues with the potential to drive massive change. We incubate ideas and accelerate impact. We push the limits of what is believed possible. Minderoo Foundation is independent, forward thinking and seeks effective, scalable solutions. We are proudly Australian, and one of Asia's largest philanthropies, with AUD $2 billion committed to a range of global initiatives. Our team comprises over 100 employees across seven locations.
The Arts & Culture initiative aims to create an accessible, vibrant, sustainable arts community in WA and beyond, by increasing access to world-class arts experiences and opportunities for artists. Through collaborative, co-created partnerships we support artists and cultural organisations to achieve mutual goals. We have a focus on our home state of Western Australia, but we are engaged with arts and cultural practise nationally and globally.
About the role
Based in Perth the Project Lead is required to assist the initiative in scoping, establishing, and delivering outcomes across diverse artforms, alongside the Arts & Culture team. You will establish ambitious and diverse arts and culture projects, under the guidance of the Portfolio Director and Co-Chairs.
Your key responsibilities will include:
Coordinate and manage diverse projects of varying scale, scope and in varying stages of their progress.
Scope possible project and program ideas for the Arts & Culture initiative.
Manage budgets, timelines, and tasks for the implementation of successful projects.
Manage and deliver rigorous reporting functions, including OKRs to evaluate the impact and success of Minderoo's activities.
Engage with external and internal stakeholders and potential partners to form powerful collaborative relationships.
Uphold the Minderoo values and represent the organisation.
Present creative ideas and collaboration opportunities to enhance the work of the Minderoo Foundation.
About you
To be successful in this role you will need to have relevant experience in producing, general management and /or project delivery in the arts and culture sector at a mid/senior management level.
You need to have excellent interpersonal, relationship building and teamwork skills and ability to work collaboratively while managing diverse stakeholders and partners.
Of vital importance is that you have a "can-do" attitude and proactive willingness to suggest improvements or develop creative solutions to challenges and processes, you can adapt and be flexible and thrive on uncertainty!
Are you resilient enough to bounce back up, dust yourself off and go again with enthusiasm and a never, ever give up attitude after being knocked back or pushed down?
Are you prepared to be challenged and stretched in ways you have never considered?
Are you really up for the challenge?
Next Steps
Please attach your resume and a cover letter explaining why you are up for the challenge!
For more information please contact Rupali Vaid at rvaid@tattarang.com
Please Note: Applications close on 15/8/2021
Tattarang and Minderoo Foundation embraces Equal Opportunity and promotes diversity. We actively encourage Aboriginal & Torres Strait Islanders, people of all backgrounds, ages, sexual orientation, and those with Disability to apply.