Writing NSW
Project & Communications Officer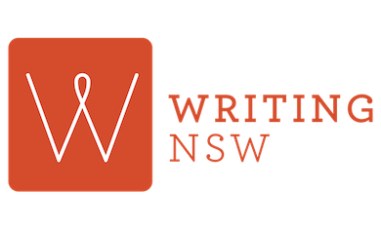 Project & Communications Officer
Writing NSW is looking for a talented and enthusiastic Project & Communications Officer to help design and administer our vibrant program of festivals, events and prizes and to develop and implement strategies for promotion of the organisation.
Reporting to the Program Director, you will coordinate the logistics of this part of our program, contribute to strategies for future programming and coordinate promotion of Writing NSW and its programs through social media and other channels.
You will have experience in arts administration or event management and in marketing and promotion, including successful development and management of an online and social media presence. You will have an interest in writers and a strong engagement with writing culture.
You will be creative, energetic, flexible and an excellent communicator and team player, with the ability to manage multiple projects at a time. Consultative, but also able to work independently, you will demonstrate a rigorous attention to detail and a determination to get things right.
This is a full-time position, with some weekend and evening work required. The salary package will be in the range of $50,000-60,000 per annum, depending on experience, including superannuation.
Applications should include your CV, a cover letter, a statement addressing the selection criteria (below) and contact details for at least two professional referees. Applications should be emailed to jobs@writingnsw.org.au by midnight on 29 May 2022.
Writing NSW welcomes applications from Indigenous people and people from diverse backgrounds.
For a full position description, visit writingnsw.org.au.
For further information, contact Julia Tsalis at jobs@writingnsw.org.au.
Selection criteria: Project & Communications Officer
Experience in arts administration, event management or a related area

Experience in marketing and promotion, including successful development and management of an online and social media presence

Strong interest in writers and engagement with writing culture

Ability to think strategically and to make a creative contribution to programming and promotional planning

Demonstrated ability to manage multiple projects at a time with meticulous attention to budgets, schedules and record-keeping

Demonstrated ability to work independently, while ensuring managers and colleagues are kept informed

Demonstrated excellence in written and verbal communication

Excellent interpersonal skills, including the ability to work constructively and consultatively as part of a small team and to liaise with external speakers, partner organisations, media and others

Flexibility and willingness to take on tasks as required
Located in beautiful Callan Park, Lilyfield, Writing NSW is the premier writing organisation in the state, providing support to writers from all backgrounds and at all stages of their careers. A not-for-profit organisation, we run a diverse program of face-to-face and online courses, workshops and events as well as providing a range of services to our members and the broader writing community. Writing NSW receives funding from Create NSW and the Australia Council.
Writing NSW acknowledges all the First Nations people of what is now the state of NSW and pays respects to their elders and storytellers, past, present and emerging.