Ten Days on the Island
Program Manager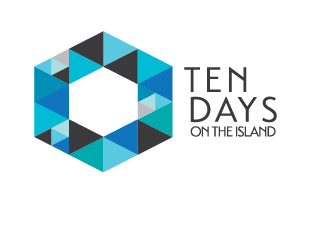 Ten Days on the Island (Ten Days) was established by the Tasmanian Government in 2000 to develop and deliver a statewide cultural festival of national significance that provides opportunities for Tasmanian artists and companies to present their works to a wider audience, access for Tasmanian audiences to national and international artists and companies of the highest quality, and helps to build Tasmania's professional arts infrastructure.
The biennial festival celebrates Tasmania's island culture and offers a platform on which to profile and promote Tasmania's innovative, creative and resourceful character and unique cultural identity. Ten Days brings international recognition for Tasmania and demonstrates how the arts can positively influence a community's perception of itself and the image it projects to the world.
The next Festival is 3 – 20 March 2023.
The Program Manager will play a key role in producing and managing the delivery of the Ten Days on the Island program for 2023, as determined by the Artistic Director, Executive Producer and Head of Programming Operations. The Program Manager will support the Head of Programming Operations to develop and manage relationships with artists, venues, suppliers and other relevant external stakeholders to ensure positive, beneficial and enjoyable festival outcomes.
The successful candidate will have minimum of of three years professional experience in the arts in programming; excellent interpersonal skills in working with artists and arts companies and strong negitiona skils in dealing with a wide range of stakeholders; demonstrated capacity to be flexible, adaptable and implement changes  quickly and efficiently; a proven track record in managing event staff effectively and motivating a team and demonstrated experience in developing and managing event budgets and artist contracts.
Applications close 22 August 2022 at 5pm EST