West Australian Ballet
Production Stage Manager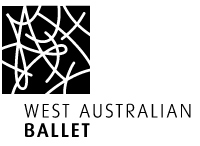 West Australian Ballet (based at West Australian Ballet Centre in Maylands) is the State's flagship dance company, performing a dynamic and extensive series of classical and contemporary dance works in Perth, regional Australia and internationally. Our vision is to be recognised for exceptional ballet experiences and leadership within our communities, locally and globally and we are driven by our purpose to enrich people's lives through dance.
POSITION SUMMARY
The Production Stage Manager coordinates all aspects of technical rehearsal that contribute to the completion of a fully staged dance production.
During the production week, the Production Stage Manager performs the role of Stage Manager and prepares the calling score and then calls cues that affect changes in lighting, sound, wardrobe, wigs and scenic movement. The Production Stage Manager directs the Assistant Stage Manager in matters relating to props, quick changes general show running and ensures the technical schedule is followed and that dancers, technical staff and orchestra do not infringe breaks or overrun without prior authority.
The Production Stage Manager is also responsible for archiving the show running information if the production is entering the West Australian Ballet repertoire and maintaining the Production Departments digital archive.
During non-production periods, the Production Stage Manager, prepares upcoming seasons documentation, assists the Technical Director with planning, logistics, scheduling and other duties as required.
It is incumbent on the Production Stage Manager to demonstrate commitment to the mission of West Australian Ballet: "To enrich people's lives through dance" and at all times demonstrate behaviour consistent with the values of West Australian Ballet: "Access. Excellence, Innovation and Integrity", as outlined in the Strategic Plan.
KEY WORKING RELATIONSHIPS
The position reports to the Technical Director as a member of the Technical Department.

Works closely with and supports the Technical Director.

Works closely with the Artistic Administrator, creative team, production staff, venue staff, and dancers.

Maintains excellent relationships with venue managements, suppliers, and contractors particularly in relation to the distribution of information.
KEY ACCOUNTABILITIES AND FUNCTIONS
Run Prompt Corner for all performances, giving directions for cueing of all lighting scenic and effect changes. Cueing sound or liaising with orchestral staff when an orchestra is resident.
Prepare the prompt copy (calling score) quick change plots, running plots, props plots, scenic movement plots and follow spot plots for the efficient running of the production week and performance run.
Ensure the technical schedule is followed and that the creative team, dancers, technical staff and orchestra do not infringe breaks or overrun without prior authority.
Co-ordinate with the creative team on all matters relating to the final lighting props, costume and scenic elements of the production.
Issue rehearsal reports during rehearsal and show reports during performance, in an effort to keep communication current between show staff, Ballet management and external suppliers.
In association with the creative team, help to source both rehearsal and performance props required for new productions.
Ensure all equipment necessary for rehearsals is present for in all rehearsal studios, including temporary spaces and on tour.
Assist with collating venue technical data for upcoming tours and residencies.
During regional touring, assist as necessary with bump ins and bump outs.
Ensure accurate archiving and cataloguing of stage manager scores, music scores and parts, other material relating to productions.
SPECIFIC DUTIES
General
Liaise with the Wardrobe department for any quick changes required
In association with Choreographer and Artistic Staff co-ordinate and manage – all curtain calls, FOH announcements, and any other event associated with a performance
Monitor refreshment facilities backstage for performers at HMT and on tour
Arrange dressing room accommodation at HMT and on tour and produce a Dressing Room list with rooms appropriately labeled
Manage backstage security for artist's valuables
Produce "signing-in sheets" for performers and check at half hour call that all those required are present
Maintain a backstage first aid kit and monitor it's use, re-stocking as required
In association with Artistic Staff and Production Management, produce CDs as required for rehearsals and performances
When appropriate operating lighting or sound equipment if required
Keep records (and photos) of all props eventually used in a production with a note of their source and any other relevant information
Stage Management
Call all performances for both main stage and touring performances
Ensure all aspects of stage management and on-stage conduct is consistent with the highest industry standards
Touring
Operate sound or AV playback if required.
Produce "signing-in sheets" for performers and check at half hour call that all those required are present
Maintain contact with and always know the general whereabouts of all performance personnel whilst on tour
Instruct venue crews in the running of the performance with relation to flys, props, sound, and lighting.
Ensure the rehearsal CD playback system is available for class and rehearsals on stage in touring venues.
Other
Create or dress personal props if necessary
Manage petty cash spending
Assist with archiving productions in repertoire
Other duties as consistent with this PD or as directed by the Technical Director
ESSENTIAL SELECTION CRITERIA
Candidates must possess tertiary qualifications in stage management or a related field, or possess relevant industry experience,
Excellent organisational skills, and the ability to present information in a clear and concise manner both written and orally,
Solid experience in maintaining databases (ie Excel & Filemaker Pro etc),
Willingness to train in areas such as lighting A/V and sound operation, CAD manipulation etc.
Display a keen ability to multi-task and to thrive in a busy environment.
POSITION DETAIL
DEPARTMENT: Production
DIRECT REPORT: Technical Director
HOURS OF WORK: Full-time position based on 38 hours per week 10:00am to 6:30pm (with 1 hour lunch break)
LOCATION: West Australian Ballet Centre,134 Whatley Crescent, Maylands Perth Theatres such as His Majesty's Theatre, State Theatre Centre, Quarry Amphitheatre, Crown Theatre.
CONTRACT: Fixed Term (24 months)