Axiell
Product Consultant/Software Developer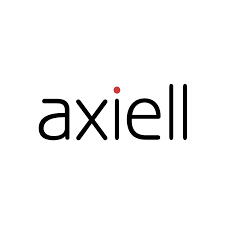 A Product Consultant is needed to join our growing team.  Based in Melbourne, within a hybrid working environment, you'll play a pivotal role in the delivery of projects to our customers with outstanding quality.
We are the world's largest vendor of museum management software, serving over 3,000 customers in over 30 countries. With offices in the UK, Europe, Middle East, North America and Australia, we deliver powerful software solutions to natural history museums, cultural history museums, art museums, herbaria, botanic gardens and archives across the world. We are considered as leaders in our field with our technology used by many of the largest and most well recognised museums and institutions in the world.
Reporting to the Project Delivery Manager, you will be a part of the Project Delivery Team and work with customers to enable them to get the best use of the Axiell ALM Product Portfolio. To be able to work with new and existing customers to configure our products to meet their business needs including data migration consultancy, general consultancy, installation, configuration, and testing. You will work with Axiell Project Managers to schedule and forecast work, and to deliver upon agreed deadlines.
To qualify for this role … you will need:
The ability to learn about a wide variety of Collections Management Systems (e.g. EMu/Axiell Collections), know the configuration requirements and limitations of each system
Relevant technical qualifications, including database management (SQL) or experience with any programming languages
To provide consultancy to customers on data migration, including mappings and specifications, plus scripting to convert data from one format to another
To plan accurately, to accurately scope and implement project deliverables to meet customer needs
Experience with software development processes, methodologies, and tools – experience with Object Oriented Software Design is a bonus.
Familiarity with one or more of the following programming languages is preferred:

Java, C++, C#, .NET, JavaScript, HTML5 or CSS

The ability to work well within a team
To assist in Quality Assurance prior to delivery to customers
To work toward a set number of hours (budget) on each project and aim to be below this
To contribute to building and maintenance of strong customer relationships and satisfaction by provision of clear and frequent communication
To manage own workload in cooperation with team colleagues to ensure all project commitments are met and wherever possible exceed the quoted milestones
This is an excellent opportunity for any motivated individual looking for a career with a global software and services company offering excellent career progression and a unique and fun work environment.
Axiell is an employer committed to the principles of employment equity. We therefore encourage applications from women, Aboriginal peoples, visible minorities, persons with disabilities, and persons of all sexual orientation or gender identity.
Applicants must be Australian citizens or have permanent residency of Australia. The appointment is of a permanent nature after a qualifying period. Salary is negotiable based on proven experience.