Albury City Council
Placemaking Curator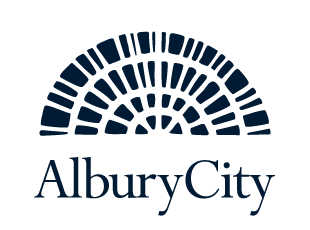 Placemaking Curator (Full Time)
Working within the Cultural Activation team at AlburyCity, this position is responsible for delivering the vision for Placemaking in Albury. The position will educate and foster a greater understanding of Placemaking and its role within the community, including; development, implementation and review of placemaking, urban and public art and cultural precinct related strategies and plans.
Key Responsibilities
Curate an engaging placemaking program in line with AlburyCity's arts and culture objective.
Provide leadership and direction to staff including task delegation, effective performance management, employee engagement, motivation, training, coaching and mentoring of staff and developing a teamwork approach.
Expand program funding through grants and partnerships.
Identify opportunities to align corporate social investment with placemaking activities.
Manage stakeholder engagement – internal and external stakeholders
Work closely with AlburyCity colleagues to encourage consideration of Placemaking values in all public projects.
Manage AlburyCity's Public Art collection.
Carry out effective and responsible financial management including the development of operational and capital budgets, and grant funding.
Maintain up to date understanding of industry best practices in Arts & Culture.
Actively engage in Arts & Culture activities delivered across our region.
Full time. Based on a 35 hour work with, with an RDO.
For more information see the full Position Description on AlburyCity's website.